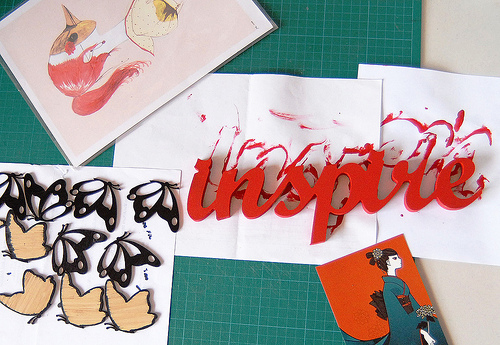 Retail Ready with Melanie Gray Augustin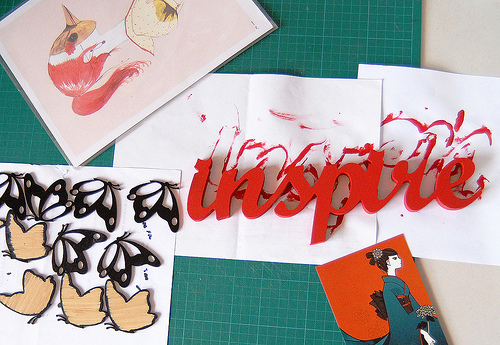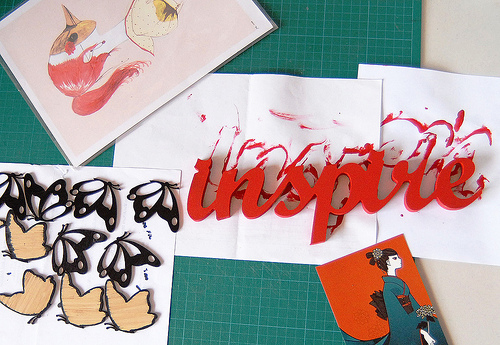 To some people, creativity is as natural as breathing or the love of freshly baked bread. Being a creative mind or a pathologically hands-on designer is one [wonderful] thing.  However, creativity doesn't always translate successfully to business savvy. Creativity often covets freedom and experimentation, but business demands discipline and focus.  Fortunately, there are still plenty of creative entrepreneurs to inspire those with a design vision to start their own business.
In the New Year we are starting a new feature that will focus on all things small business. Don't worry; there will be none of that tedious business school textbook material.  As part of the small biz feature, we will bring you regular interviews with Ponoko Makers who rely on Personal Factory to create their line of products, be it household objects, jewelry, electronics enclosures or other made on demand goods.
As an extra dose of pre-holiday inspiration, we're giving you a sneak peak at the interview series!
Meet Australian jewelry designer Melanie Gray Augustin.   Her label Kimono Reincarnate perfectly expresses her design style: modern handmade jewelry that features upcycled materials – inspired by traditional Japanese textiles and design.

Read the full interview after the jump:
Getting Started
• What made you decide to start your own business?
I think I've always had a drive to work for myself and started my first business as a freelance photographer before I had even graduated from university. Having my own business allows me to grow and change without having to change jobs or careers. It allows me to combine the variety of skills I've acquired in my life so far without having to define it all into a job application. I can be many different things all on the same day or week; a designer, a crafter, a business administrator, a writer (blogger), a photographer… I love being my own boss and while a regular pay check sounds fabulous, I like knowing that I have control over my income in many ways. I also love the flexibility that comes with running my own business.
• Why did you decide on jewellery?
It happened quite organically. With Kimono Reincarnate I actually started making bags from vintage kimono silks. I could never throw away the offcuts as they were so beautiful, so then began making coin purses out of them, but then still had even smaller offcuts. As I am quite jewellery obsessed, it was quite a natural progression that those tiny pieces of fabric then were used in jewellery and with the jewellery I really found my groove. I love the way a piece of jewellery can really brighten your day, change your mood, your look, can help express who you are and what you love.
• What skills did you already have when you started your business and what did you have to learn?
As well as the visual arts skills, I had experience in administration and working as a Personal Assistant, so luckily that side of the business is rather easy for me. The biggest thing I needed to (and still do) learn was the marketing side of running my own business. I think this is something that many creative people come against, we put our heart into our work so the sales and marketing aspect can feel rather personal.

Business as Usual (or unusual)
• What is the most challenging part about running your own business?
Definitely the juggling. At the moment I do all the production, photography, looking after wholesale customers, the blog, marketing, packing…. the list goes on, I have to careful about managing everything so that nothing gets neglected. I'm looking at hiring help next year which will be great. Then I'll have the difficult challenge of deciding what I'm willing to let go of….
• Do you generally create small production runs or make to order?
Make to order. My wholesale customers order from a rather large catalogue, too large for me to keep a lot of stock on hand. I treat my market stock needs as a customer as well, and write myself an order to be filled. I then work in batches. I find it more efficient to work on about 20 to 40 teapot brooches, for example, at a time and have them going in a bit of a production line. Too much less than that, you loose time changing between different tasks, too many more and it can get rather boring.

• How do you balance your creative drive with entrepreneurial requirements?
I think I'm on a never ending quest to find that balance! I am getting better at it though.
For me it's all about scheduling, understanding at what time I do different tasks better and in being flexible.
I try to schedule my time so that I work on business tasks in the morning when I'm feeling less creative. I then do most of my production work late afternoon and night. My diary and to-do lists are my best friends. I know there are many online time management tools available, but I love the process of handwriting and crossing off my lists. I give myself some freedom within that as well though. If a new idea comes up it's important to at the very least take time out to jot down some notes and sketches in a journal so that I can explore it later. If I'm really inspired and some other tasks can be put off for a little bit, I'll continue going with that creative flow and see where it takes me. In an ideal world I also have some creative play time scheduled in weekly, though in reality I find it happens for a few days at a time every few months.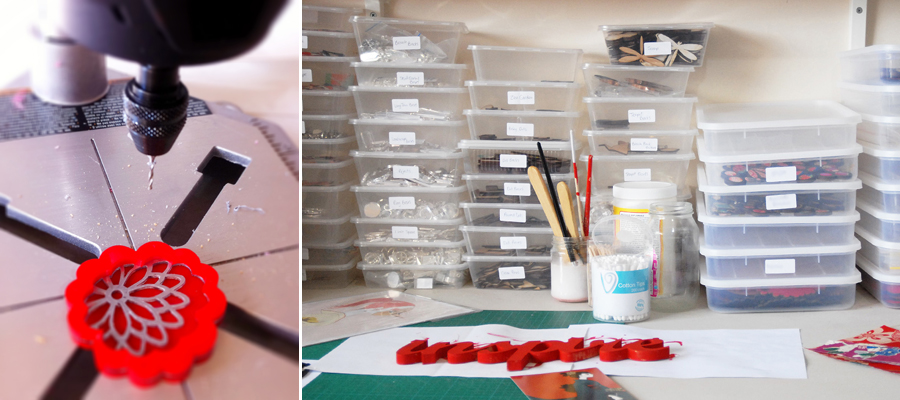 Makin' the Money
• What type of selling outlets are your products in? Shops, online? Preferences?
My work is sold in stores around Australia, as of this week, in every state. I also sell online and in designer markets. Australia has a fabulous market scene. I don't really have a preference, the stores allow me to have more exposure through the country, markets mean that I get to meet and chat to lots of interesting people and get immediate feedback on my work and the online stores allow me to sell throughout the world.
• In what ways do you promote your business?
I blog, have a Facebook page, am on Flickr and the markets I sell at are a great way of telling the story of my brand face to face. It's not all about promoting my work though, I work from home by myself (with my family in the background) most days, so these avenues also help me connect with the creative community and the world outside my little studio.
Sage Advice
• Have you made any business decisions that you regret?
Not regret, but I'm not really into regrets, but I have certainly had some big learning experiences along the way. The most expensive one was the first time I ordered custom made packaging. I rushed the order through and should really have waiting and had more samples made before I approved the whole order of 5000 boxes. Many were poorly constructed and had to be thrown away. It wasn't just that with each box the expense of the wasted package, but I had to take on the role of quality control each time I packed an order to send to a wholesale customer which was really time consuming.
I've just received my new packaging and am over the moon about them. This time I took six months to research, negotiate and get a few rounds of samples until I was happy with the end product.
• What would you say is the key factor to your success?
Passion. Running your own business is a lot of hard work and I find myself working very long hours. Without the passion I can't see how I could sustain that. I also believe the love for what you do really comes through in your work and it's that passion that people are attracted to.