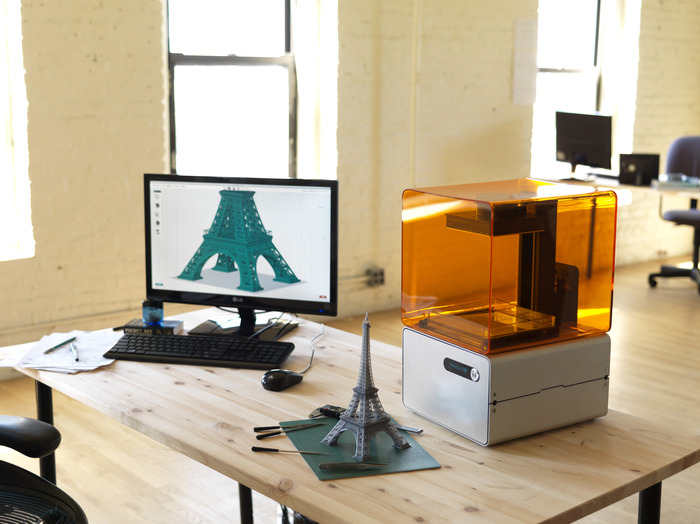 What will this mean for low cost 3D printers and crowdsourcing?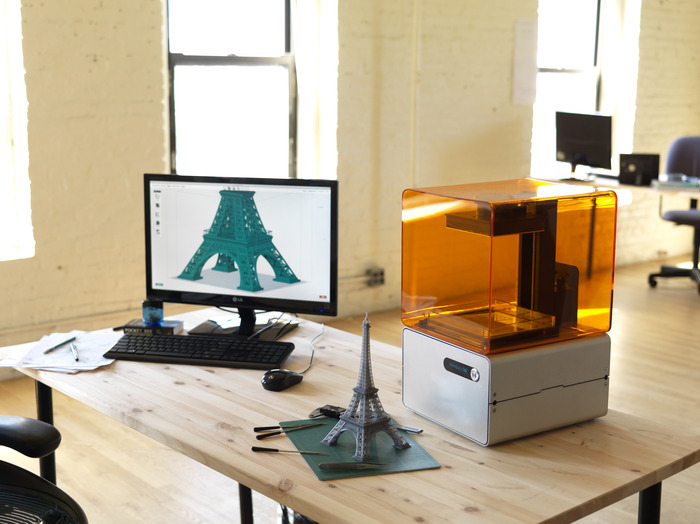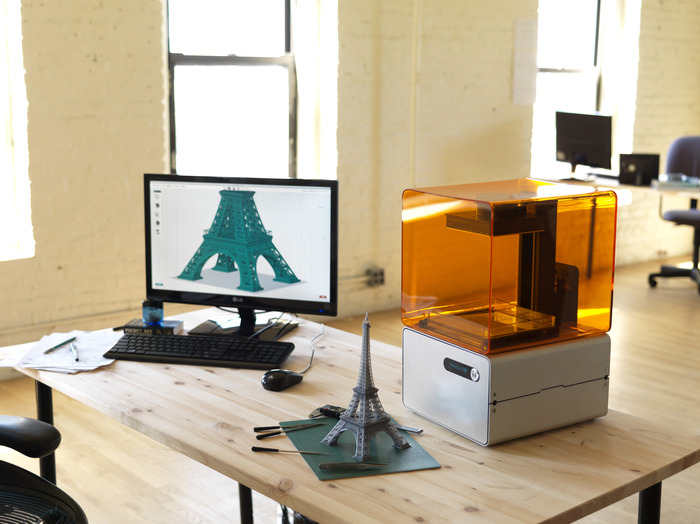 Formlabs, maker of the Form 1 3D printer that was a runaway hit on Kickstarter, is being sued for patent infringement by 3D systems. 3D systems is also suing Kickstarter for promoting the project on the grounds that Kickstarter had a financial stake since they take a 5% cut.
The Form 1 raised $2,945,885, a remarkable feat, because it offered low-cost stereolithography printing. Other low-cost printers like the MakerBot and RepRep use a plastic extrusion technique, but the Form 1 uses UV cure resin, allowing for much higher resolution prints.
This brings us to the main issue. 3D Systems has an extensive patent on the use of stereolithography for 3D printing, and they are claiming that Form Labs violated it. Specifically, 3D systems is claiming that Form Labs infringed claim 1 and 34 of U.S. Patent No. 5,597,520.
This will be a case to watch. Regardless of the outcome, it could have a large impact on the future of low cost 3D printing and crowdsourcing.
Via Tech Crunch