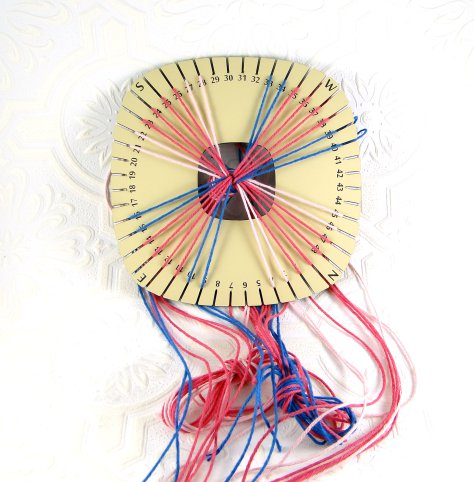 Laser cut looms, feathers, flies, a log, a lamp, and Ryan Gosling…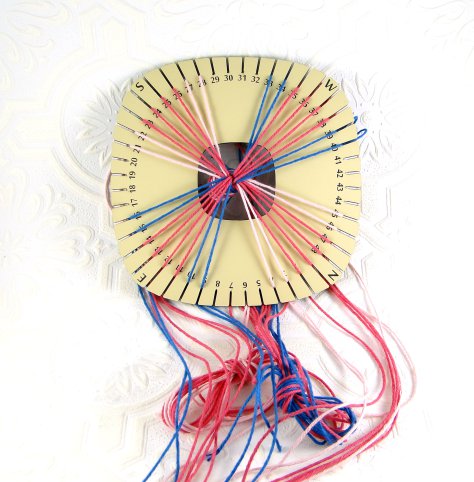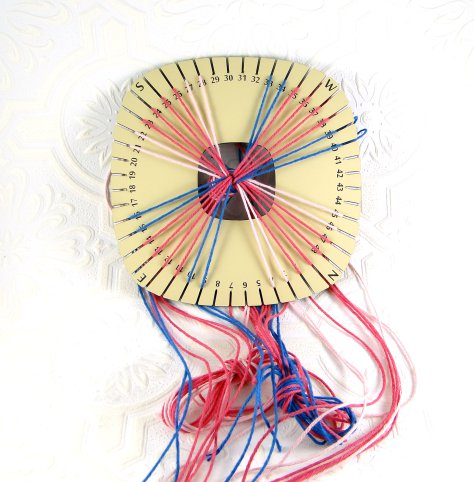 Above is a laser cut Kumihimo disk. Kumihimo is a form of Japanese cord braiding. These disks are laser cut from acrylic and from 52 Lasers (take of look for more information – including a link to a Kumihimo disk generator).
After the jump, feathers, flies, a log, a lamp, and Ryan Gosling…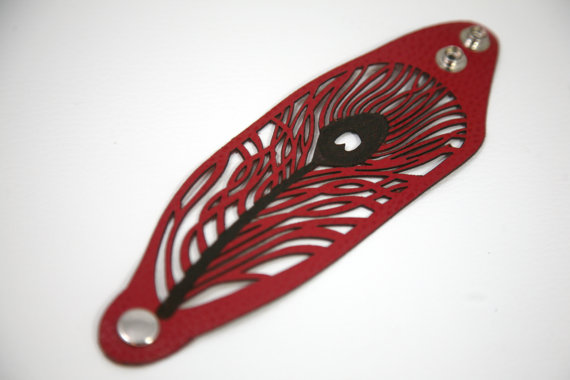 Above is a laser cut peacock feather cuff. It is laser cut leather in the pattern is Rock Body Leather's own unique design.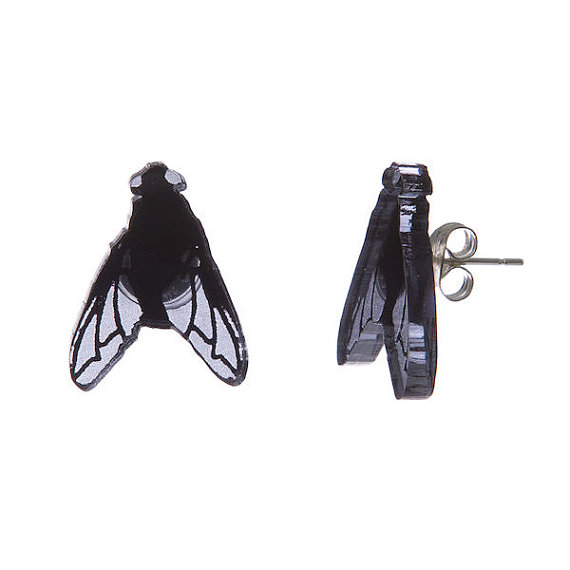 Above are dead fly earrings. They are laser cut and etched from acrylic creating a disturbing realistic fly. These come from one of TLC's favorite designers – Sugar & Vice. To create the effect seen hear, it would be best to laser etch on the reverse side of translucent acrylic and then fill the etched with black (0r any color) paint.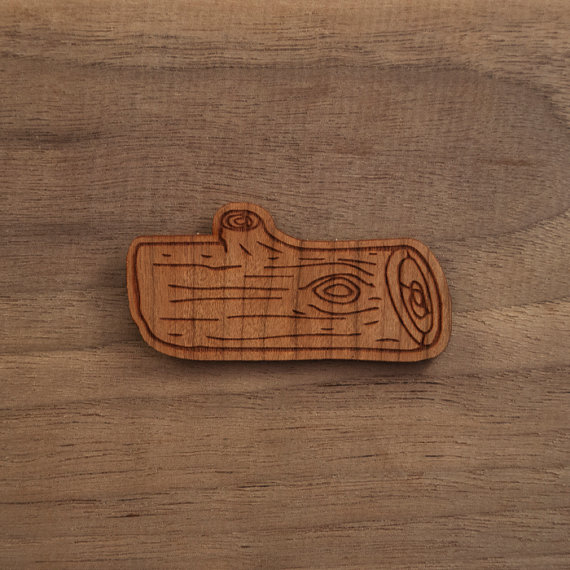 Above is a laser cut and etched log sticker. It is laser cut from cherry wood veneer with a peel-and-stick backing and is from Dust City Designs.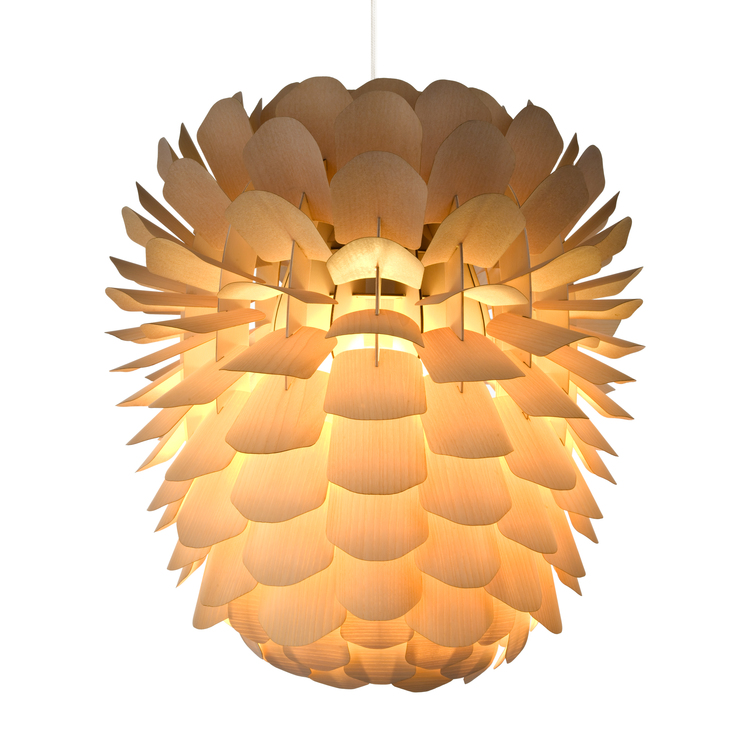 Above is pendant lamp called the Zappy. It is not laser cut, but so easily could be. It is made of ash wood and is inspired by cones from the French Pine tree and is another example of flat media creating a three dimensional form. It comes from Schneid, a design studio located in Lübeck, Germany.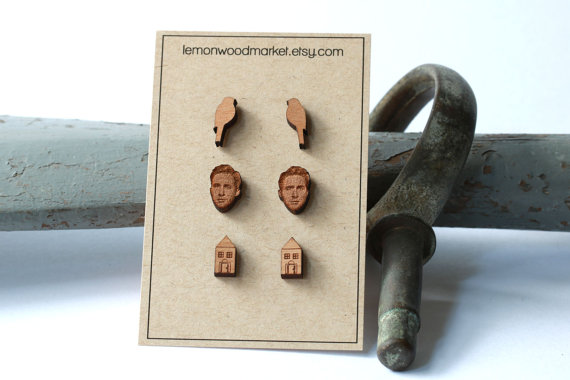 Above is an earring set inspired by the movie The Notebook, The earrings are laser cut and etched from 1/8″ alder wood and come from Lemon Wood Market. Remember, when laser etching a highly detailed design (like Ryan's face) choose a clear wood, without too much grain, like birch.
I'm Sam Tanis and this was the Laser Cutter Roundup #230 from my blog The Laser Cutter where I post laser cutting (almost) daily.