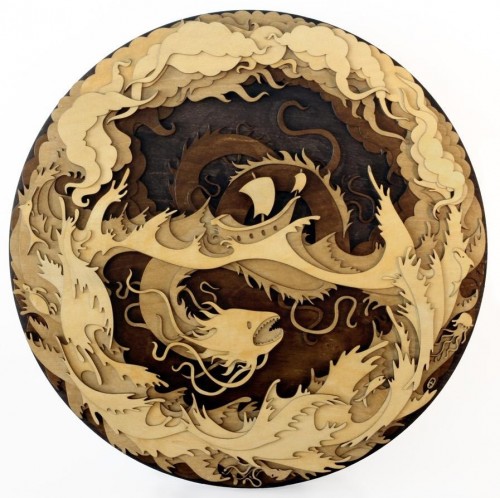 Layer upon layer, each piece tells a fantastic story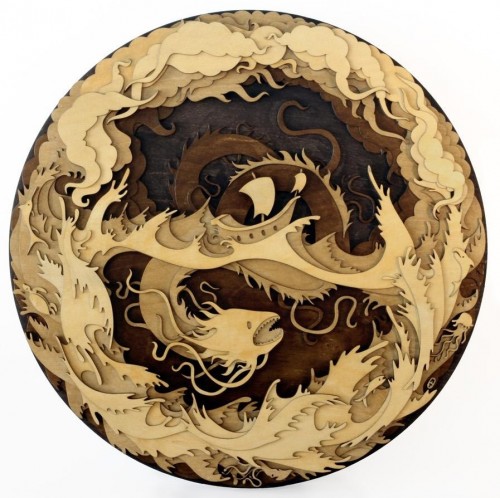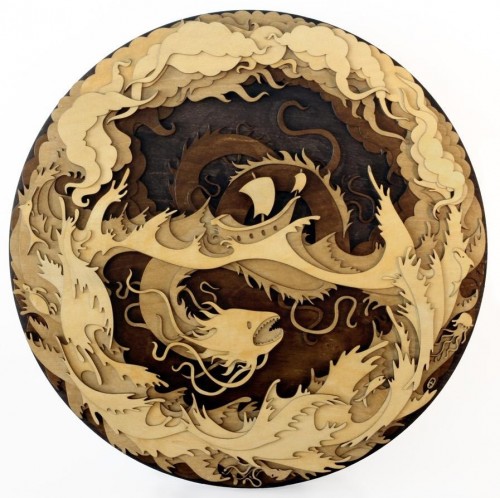 The dynamic works of London-based illustrator Martin Tomsky can usually be found bringing children's books to life… but it's when he gets his hands on a laser cutter that his imagination really soars.
The layered ply is stained in a number of different shades for added depth, giving the swirling laser cut wood forms a dynamic energy suggestive of a 21st century Hokusai.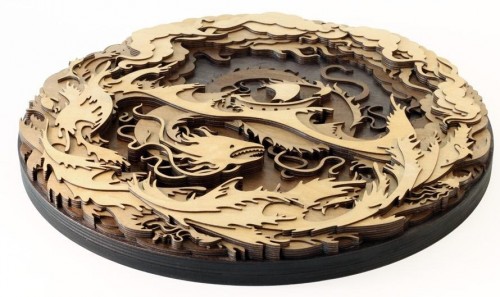 Continue after the break to see further examples including details of the 3D effect created by the laser cut wood layers.
This 710mm x 200mm x 25mm piece was commissioned for the Cats and Cartoonists show at Orbital Comics in London.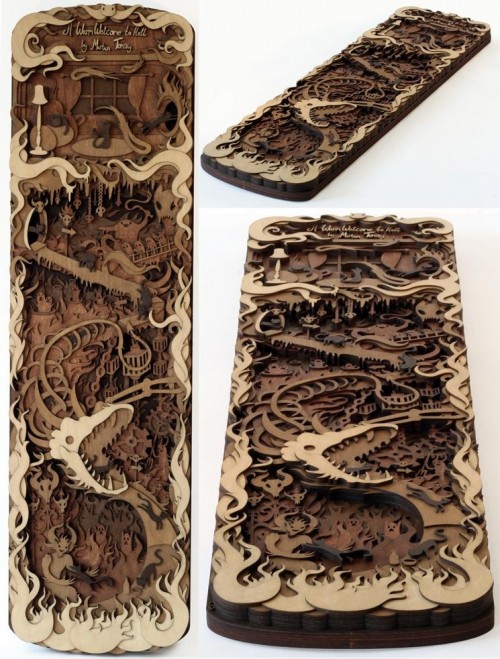 The following item was inspired by a friend's father who passed away, a man who loved fishing and was fond of mounting his prize catches.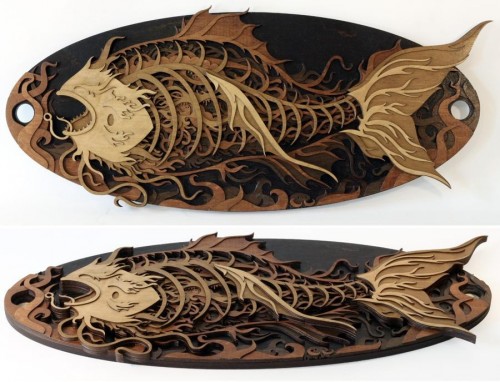 Like the monsters from mythical stories or the magical worlds of fairy-tales, creatures emerge from the darkest reaches of the forest. The depth of this piece is 40mm.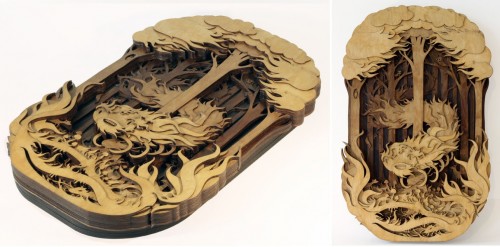 Click through to the source to see more of these stunning laser cut wooden artworks.
Martin Tomsky via The Dancing Rest