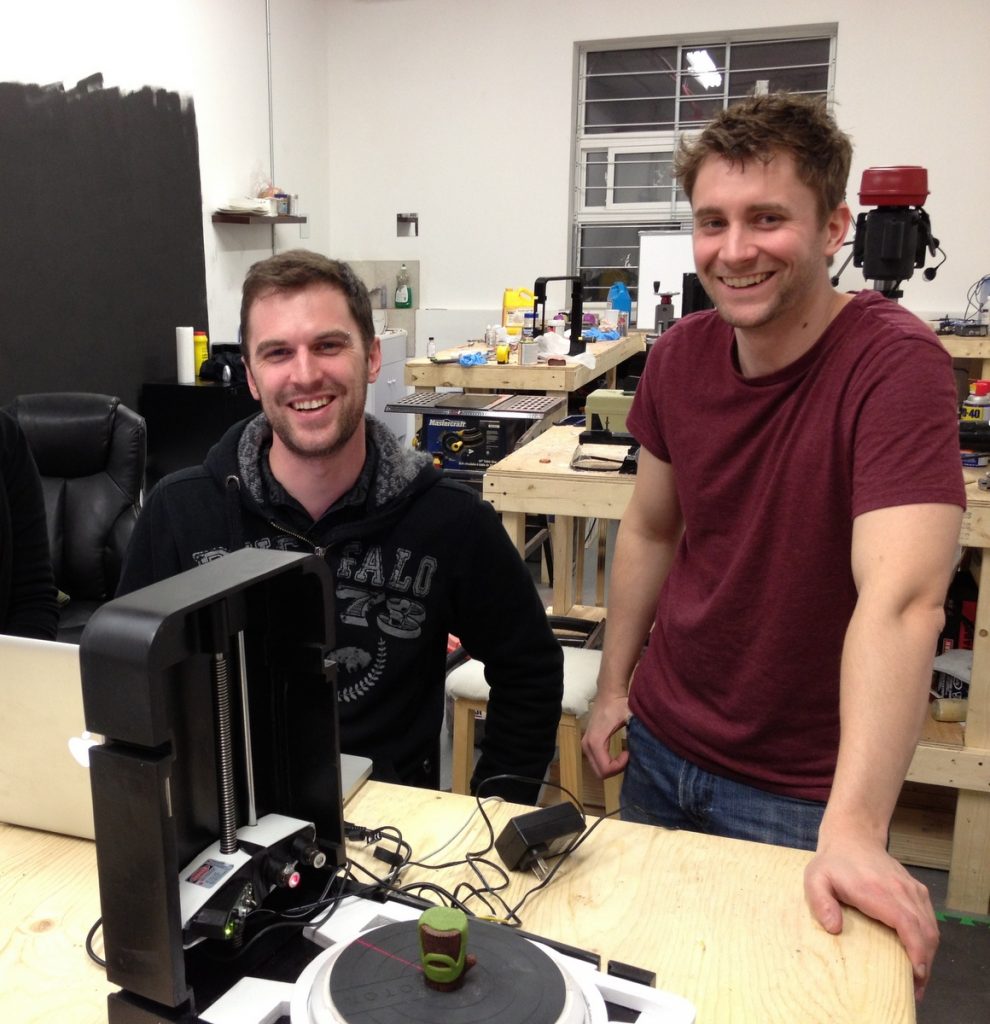 Affordable Canadian 3D scanner sees strong demand
As 3D printing has grown in accessibility, the demand for simple content creation tools has grown as well. With the success of their recent IndieGoGo campaign, Toronto-based company Matterform has tapped into that demand via 3D scanning.
Photon, the home 3D scanner that Matterform has campaigned to produce, aims to make importing physical objects into the digital world as simple as placing an item on a turntable. Once in place, an object is set rotating while lasers map out its surface. The object is then saved as a file that can be edited or 3D printed at will.
Since I live in Toronto, I was able to check out Matterform's studio last week and see the Photon first-hand.
Adam & Drew (creators of the Photon) showed me around the place and set up the scanner. The space was filled with tools, parts from earlier revisions of the Photon, and a variety of figures & sculptures. I was asked to sign an NDA with regard to some features still in development, but was free to take some photos and choose some objects to be 3D scanned.
Here's an Action Log figure on the turntable: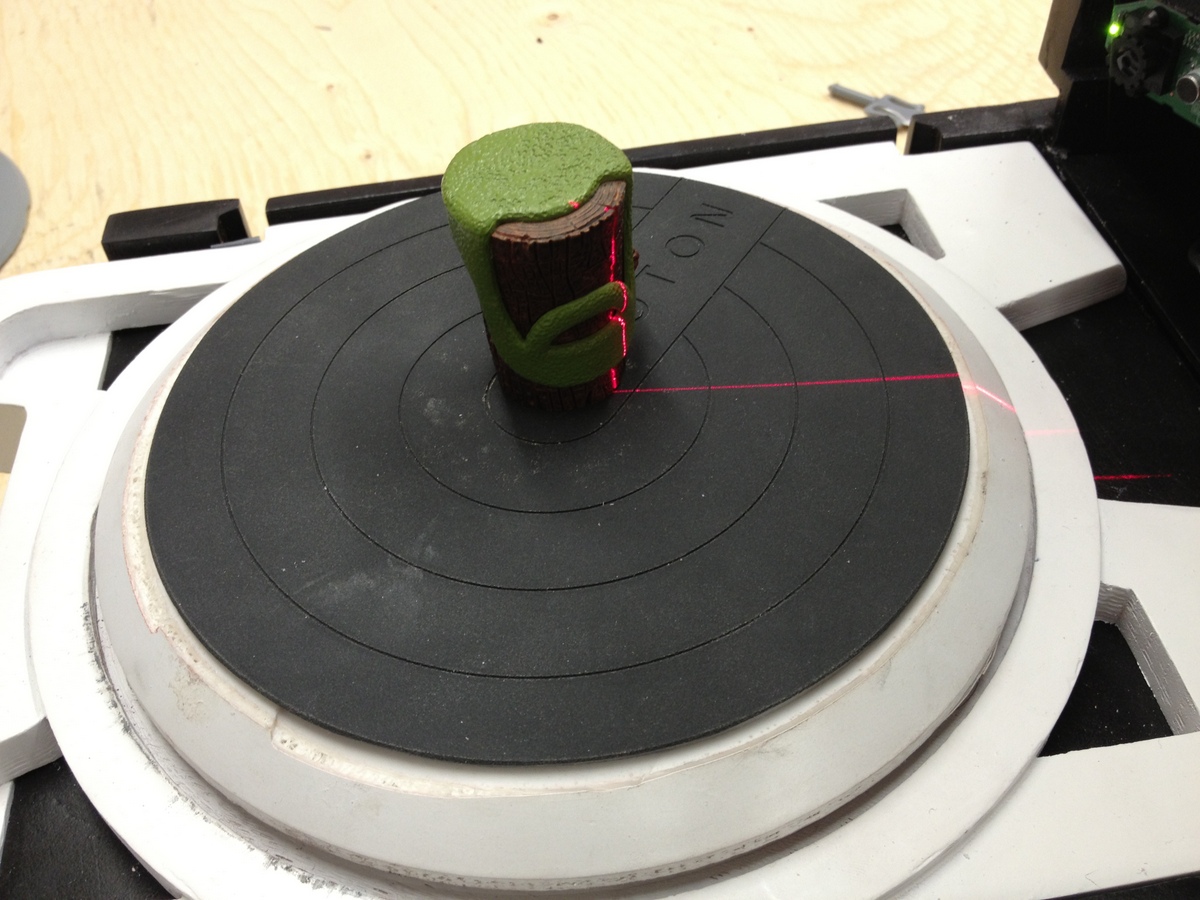 And what it looks like on the computer: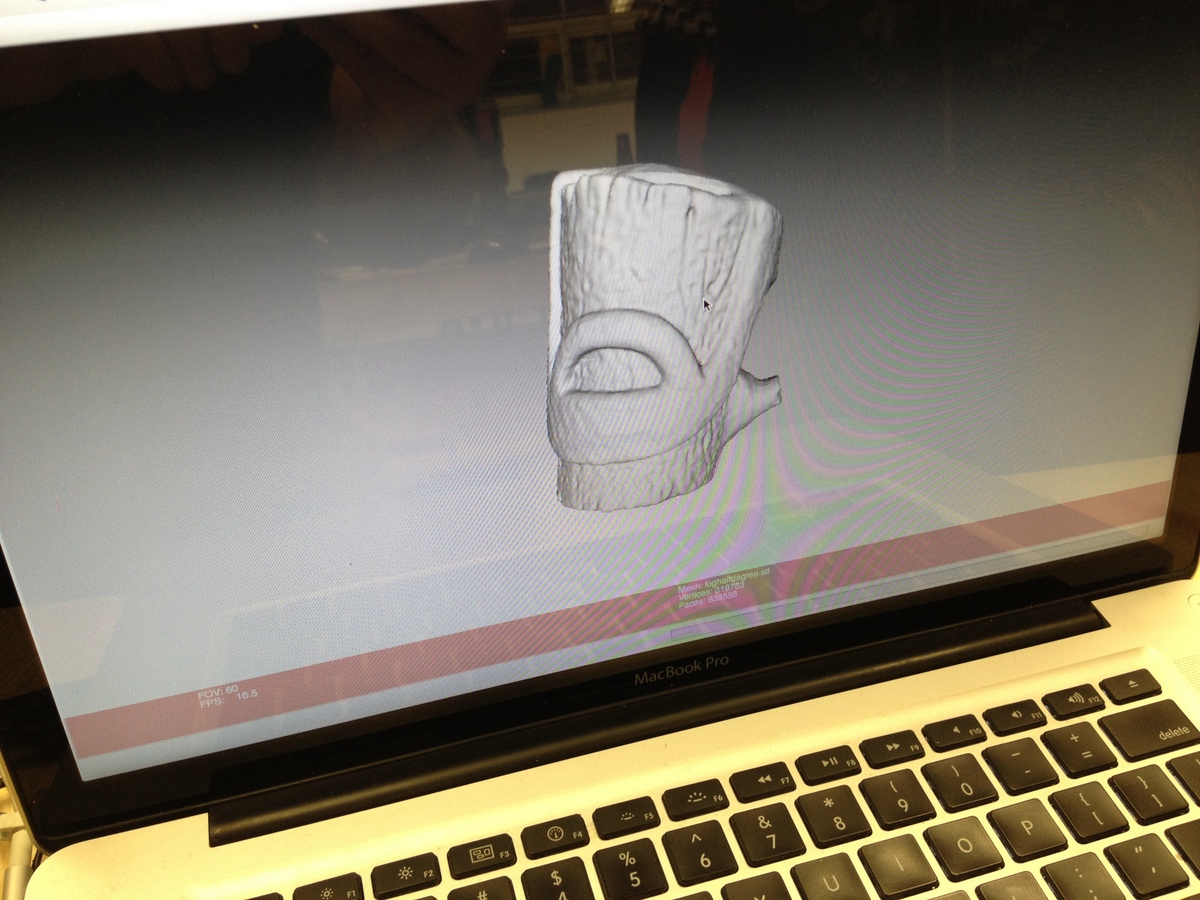 My impression of the prototype is quite favourable. There were a some hiccups, as one would expect with a prototype. For example, the revision of the turntable that I saw was a bit wobbly, and was not quite operating at full speed yet. But overall the unit behaved as advertised, and really does look great.
The only bit that I didn't get to see was what the scanning software will eventually look like. In my opinion, that will be huge in ensuring the Photon's success. For example, if you're familiar with developments in home 3D printing, you know that the difference between the user interfaces of ReplicatorG and MakerWare represent a vast gulf of usability for the layperson.
If you'd like to read more about the Photon, or see updates featuring 3D prints of scans produced by the Photon, head on over to the campaign page here: http://www.indiegogo.com/projects/photon-3d-scanner/
Disclosure: I've met the members of Matterform socially in the past through 3D printing meetups, my makerspace has ordered a Photon, and the company I work for during the week will likely end up producing a prototype part. I know that's a little ridiculous, but I'm involved in a lot of stuff locally. 🙂
---
Derek Quenneville is a maker at @3DPhacktory, a director at @site3colab, and 3D printing evangelist at @techknight.