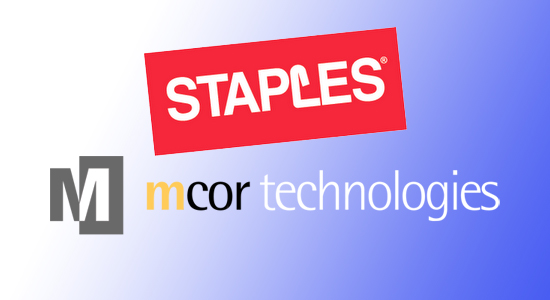 Full color 3D printing comes to Staples.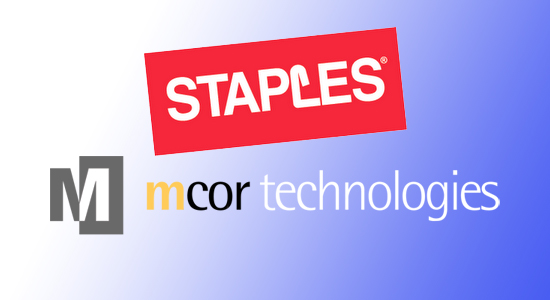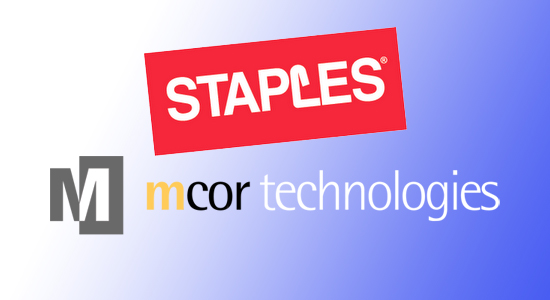 Mcor Technologies and Staples have announced a new deal to establish a Staples 3D printing service using Mcor 3D printers. Why Mcor and not one of the 3D printing juggernauts like Objet? The brand new, just announced, Mcor IRIS printer uses paper as the printing material. It's a match made in 3D printing heaven; few companies are so well-acquainted with the paper business as Staples.

There are two major aspects of this announcement. One, a company as ubiquitous as Staples could make 3D printing mainstream like never before. People who still have never heard of 3D printing (yes, such people exist) will almost certainly be on the receiving end of a worldwide marketing campaign.
Two, the new Mcor IRIS printer looks great. Watch the video below to see what it can do. Since it's paper, it's probably more suited for presentation models than usable products, but the full-color capability gives it unique advantages. It combines the ability of 2D printing to show an image with the ability of 3D printing to make something you can pick up and feel.
Edit: This post has been updated with a new version of the Mcor IRIS video.
Via 3D printing event blog and Fabbaloo