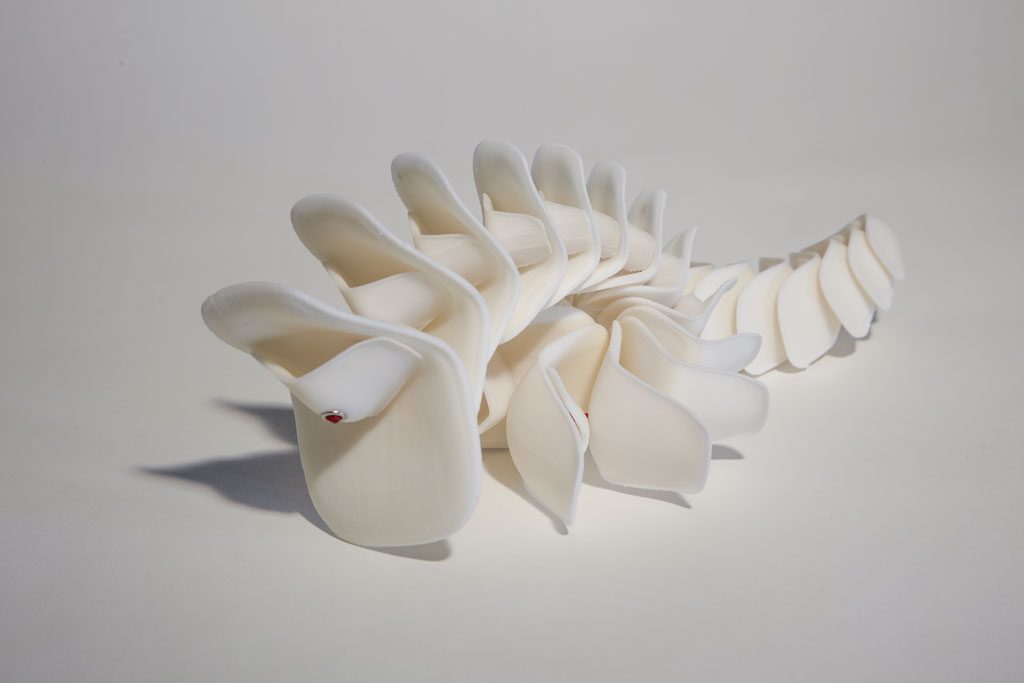 Dont try to sit down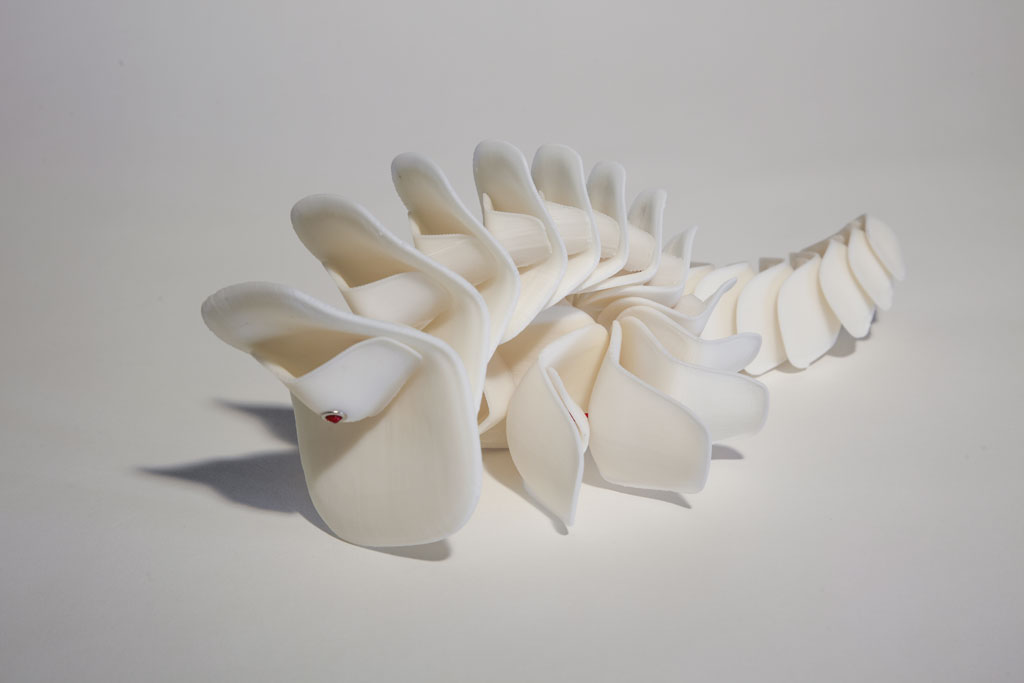 Architects Matt Compeau and Bi-Ying Miao — previously covered for their Hot Pop Factory launch — recently participated in some new parametric design work. The pair were invited to work with Levitt Goodman Architects on reDesign 2012, which saw 40 Eames chair designs reimagined in different ways.
For the LG/Hot Pop collaboration, they 3D scanned their chair, then manipulated it using Grasshopper to produce a series of pieces that made up a spinal cord-like structure. The many pieces had to be printed and labelled, then carefully assembled by hand into the final form: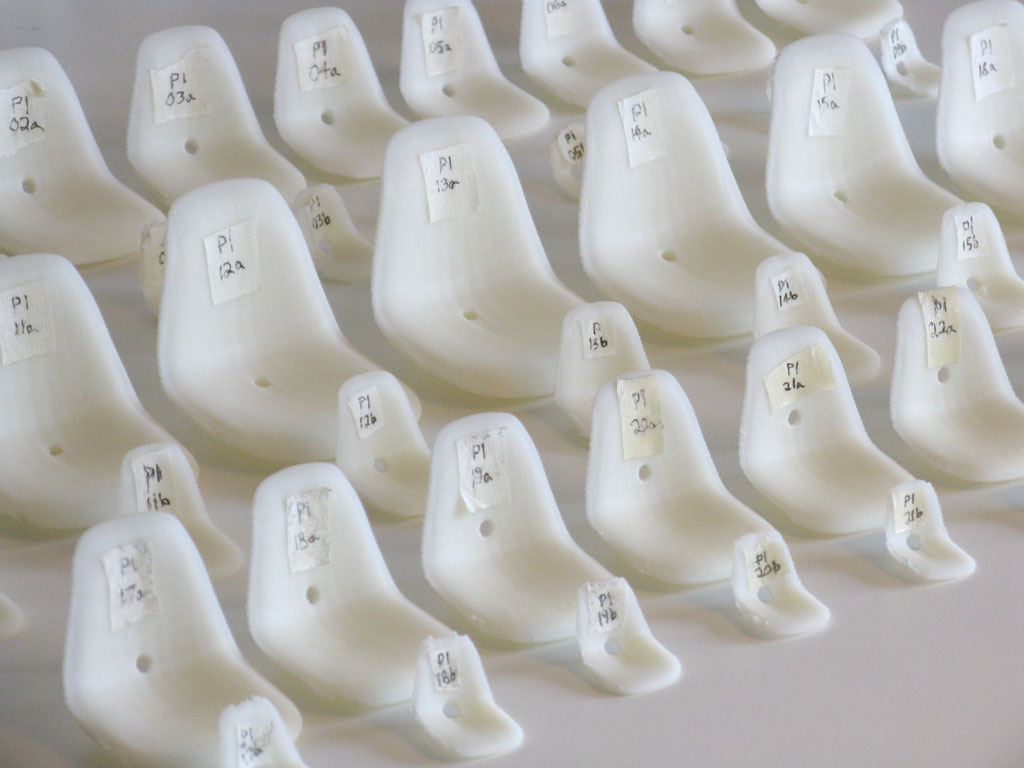 This excellent video shows the entire process of scanning, modeling, 3D printing, and assembling:
For more info and photos about the sculpture, check out this blog post at Hot Pop Factory: http://www.hotpopfactory.com/blog/2012/11/07/textile-museum-of-canada-redesign-2012/
---
Derek Quenneville is a 3D printing evangelist who posts weekly on the Ponoko blog. Follow him on Twitter @techknight.