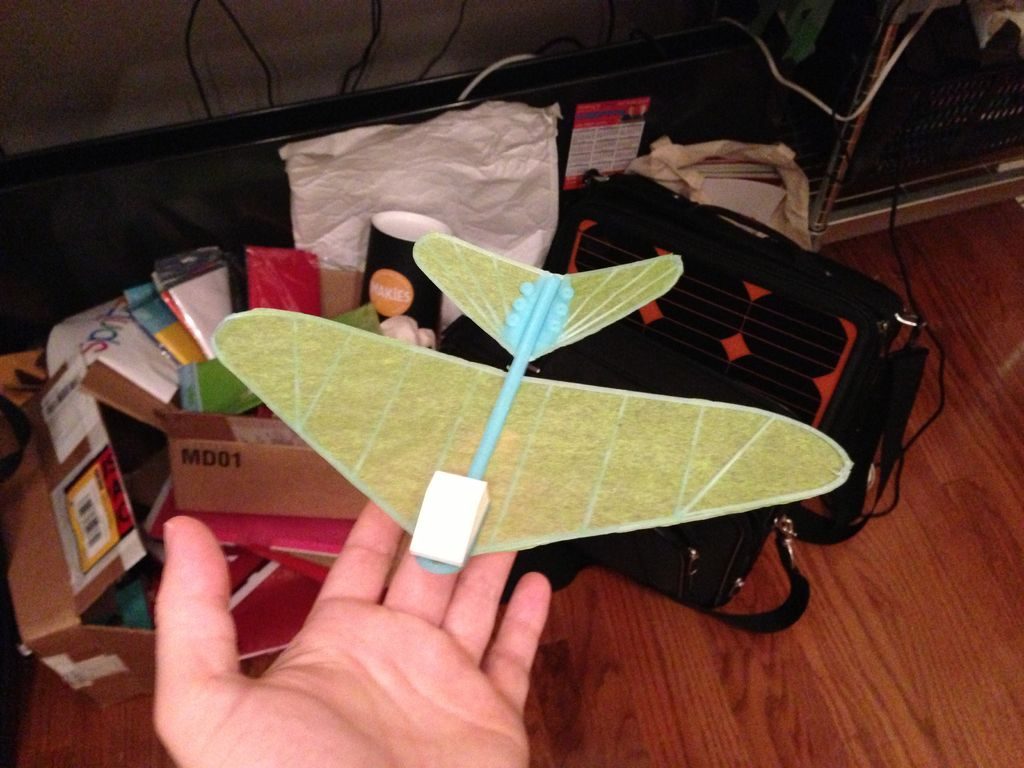 The evolution of the paper airplane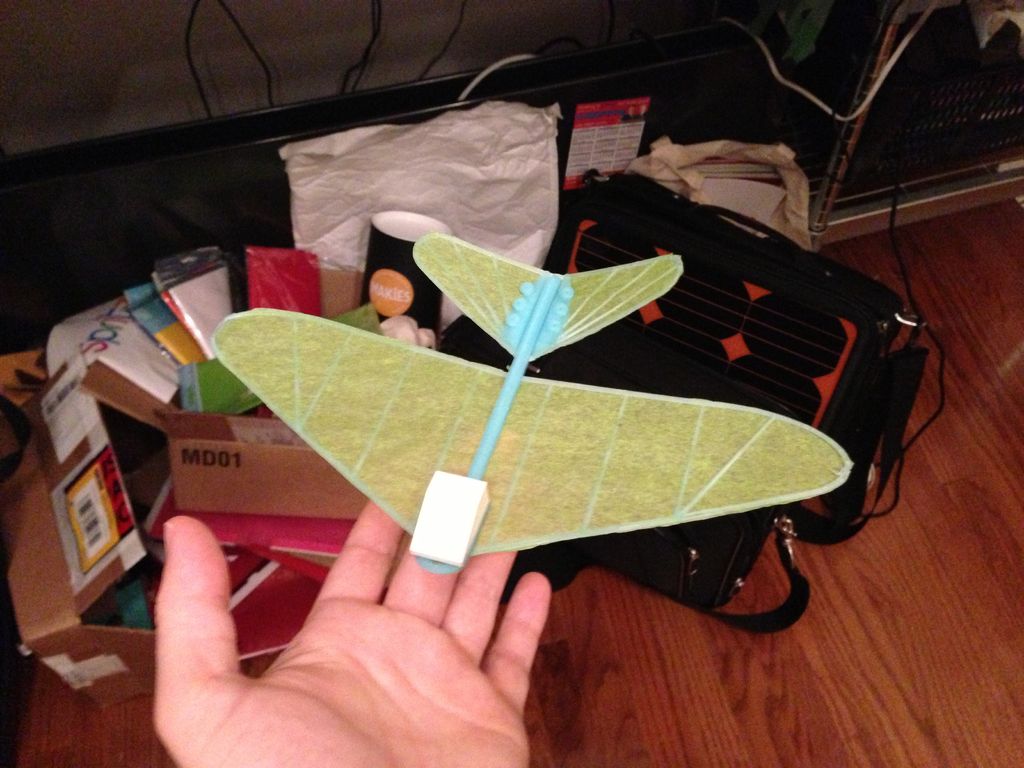 Andrew Plumb (aka @clothbot), who I've interviewed here before, published an awesome glider design today called the PaperFly.
Based on an earlier glider (the Bukobot Fly) that was entirely 3D printed, the PaperFly is instead a minimal frame printed directly onto a sheet of tissue paper!
Andrew also put a tutorial on Instructables that covers the prep work necessary to make one of the gliders. Basically, in order to keep the paper flat and unmoving, it has to be secured in a cardboard frame that is then placed on the printer's build platform. Like this: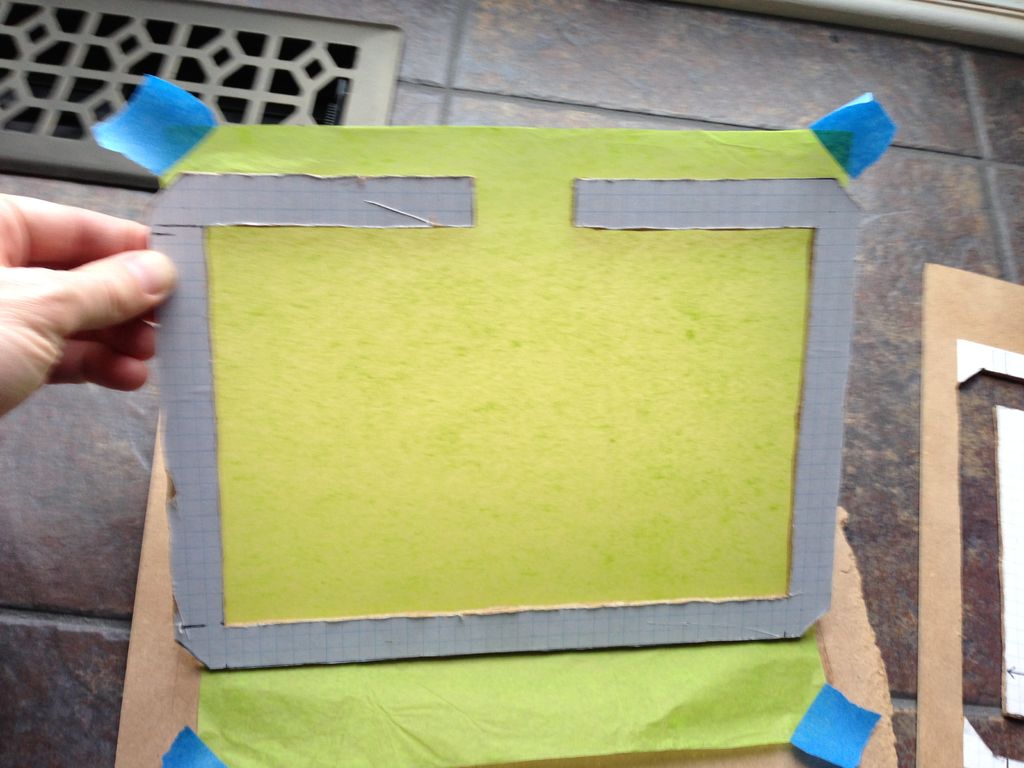 Once the glider has finished printing, the weight of the nose must be adjusted to make it flightworthy. How is that done? By adding LEGO pieces to the connectors on the nose cone, of course. 🙂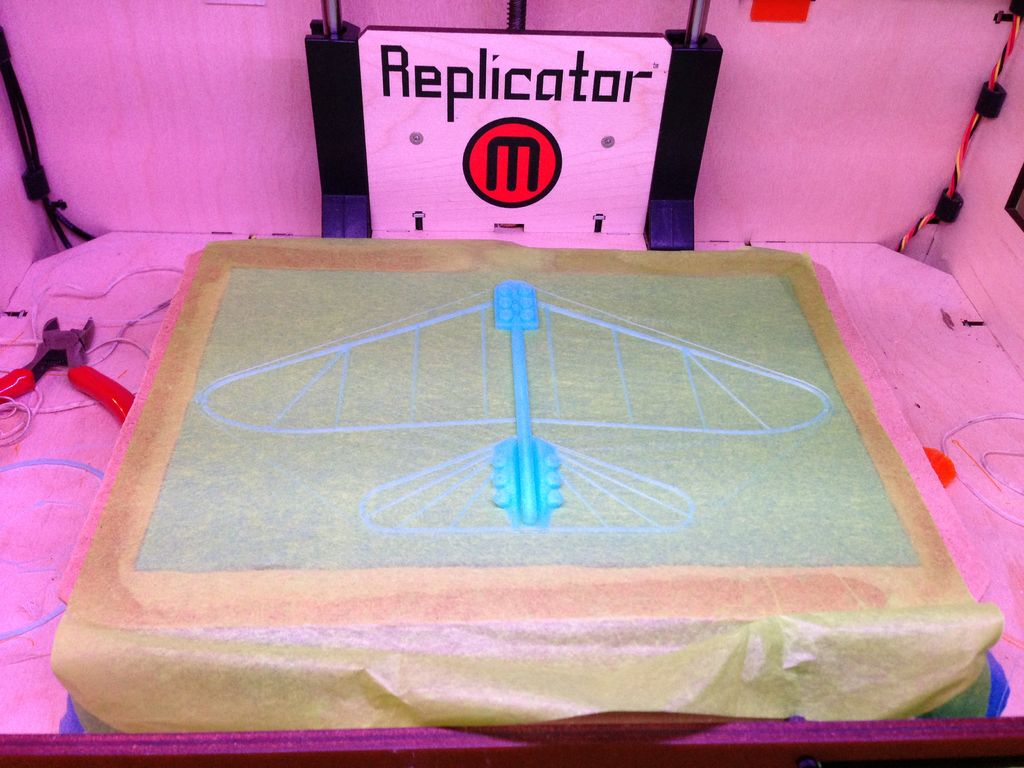 The design file is an OpenSCAD script, so it can be extensively customized or adjusted to fit on the user's own 3D printer.
If you'd like to make one for yourself, check out the full details on Instructables here: http://www.instructables.com/id/3D-Printing-PLA-on-Tissue-Paper/
---
Derek Quenneville is a 3D printing evangelist who posts weekly on the Ponoko blog. Follow him on Twitter @techknight.