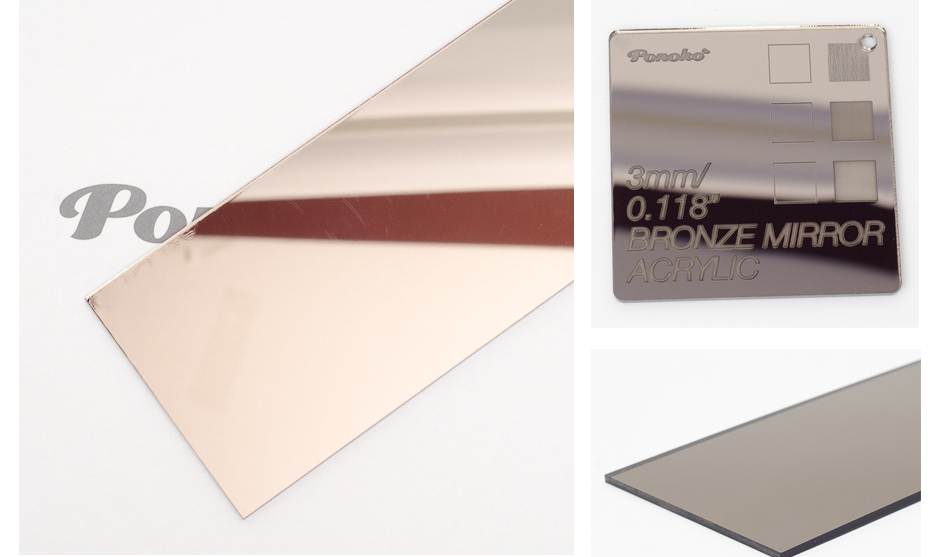 new lasercutting material for Ponoko USA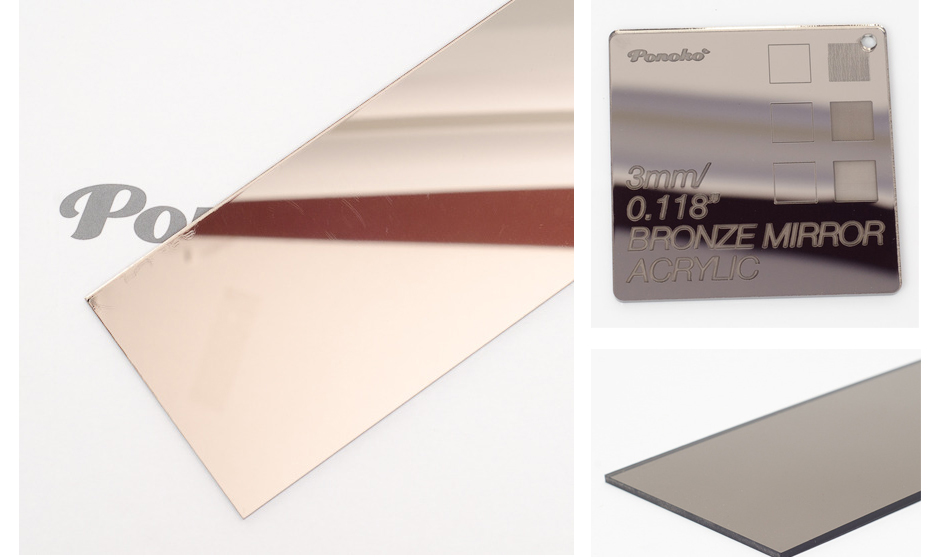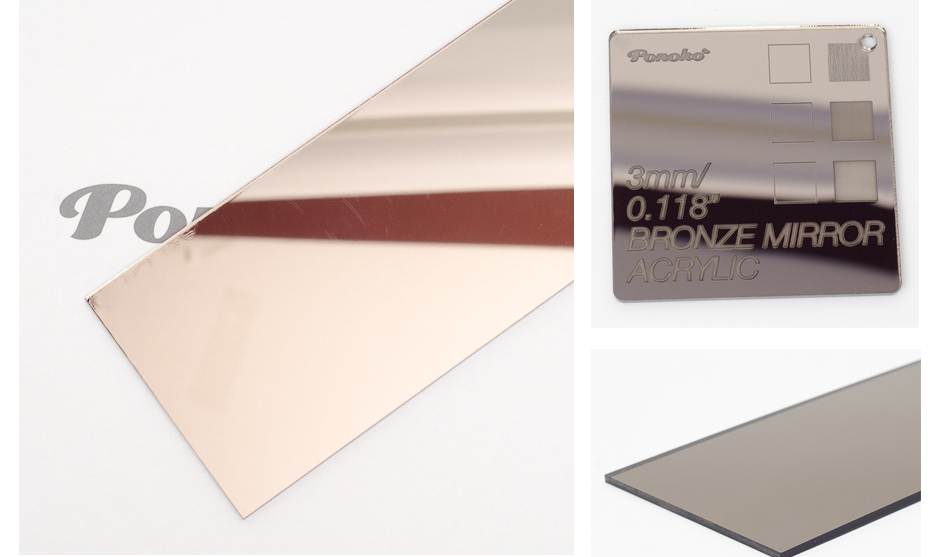 We've got a shiny new material in stock — bronze acrylic mirror, perfect for fake Olympic medals, commemorative plaques, novelty license plate frames, and ironic bling.
It's got a reflective backing with a warm bronze/champagne-ish tint to it, and you can get some neat effects with engraving. If you want to see the material in person before you try it out, you can purchase a sample for $2.50.
One major key way important thing to remember is that your design has to be flipped or "mirrored" because we cut the material face down. For complete info on how to use mirrored acrylics, be sure to read the material page.
Bronze not your color? We got silver acrylic mirror too!