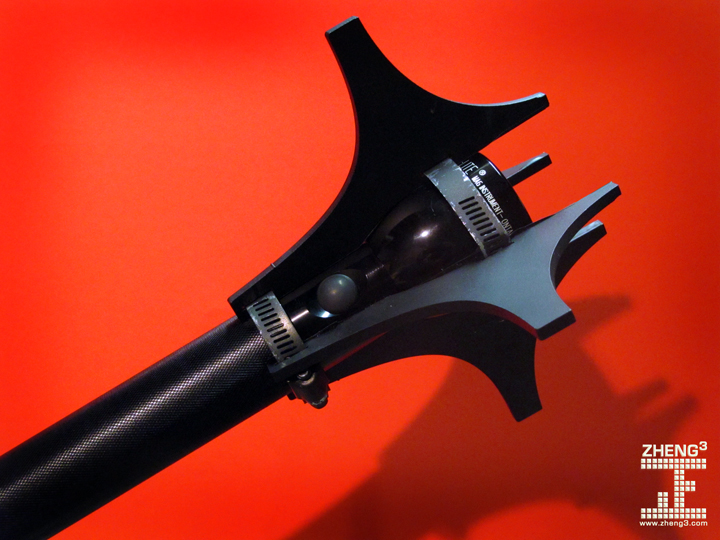 Ponoko made project by Jim Rodda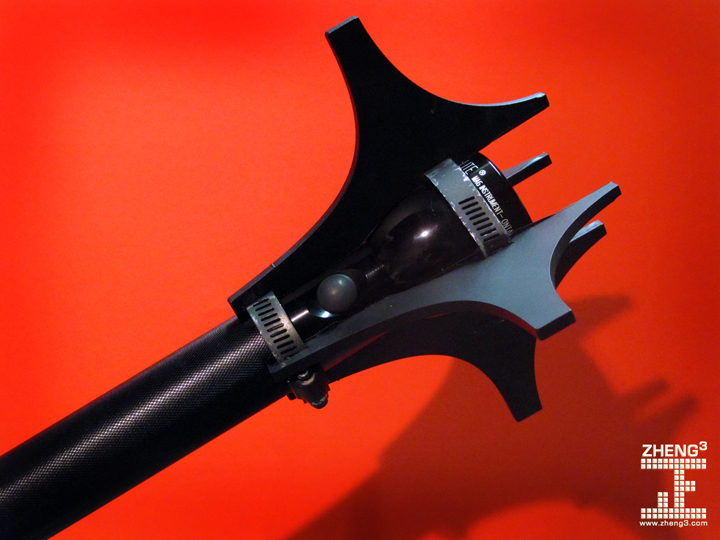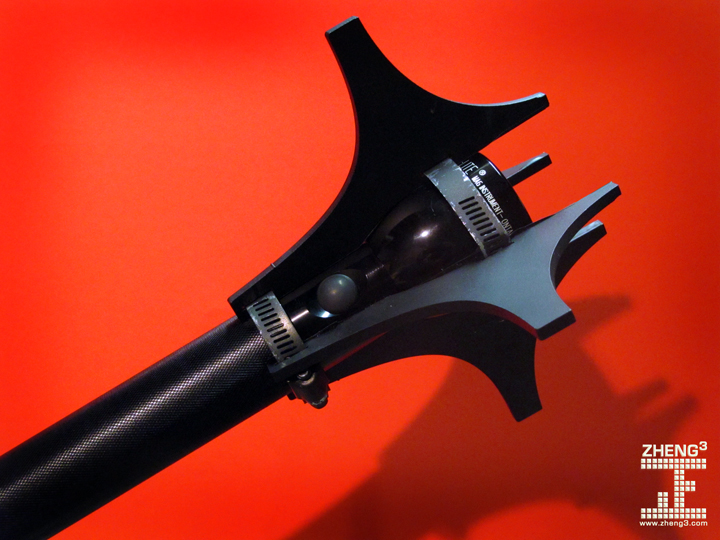 Jim Rodda introduces his Magmace as "6.8 pounds of cold-rolled, Krylon-coated, All-American neo-medieval whoop-ass."
The Wisconsin-based maker and full-time arcade video game designer started the project by 3D printing prototypes with his Replicator. Jim then decided to get a little more hardcore and create his mace with lasercut cold-rolled steel from Ponoko.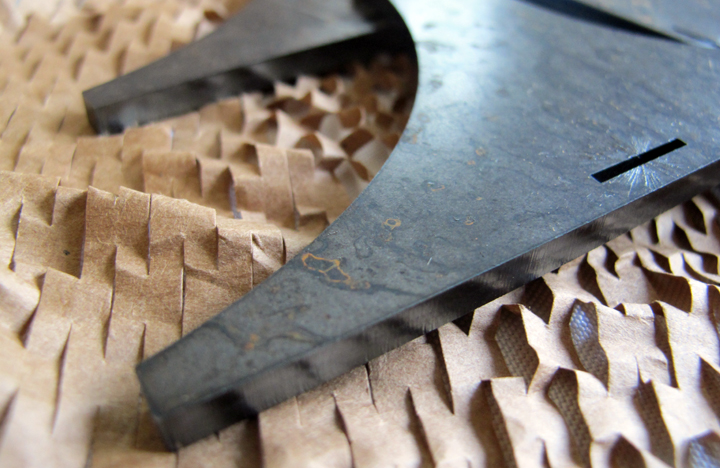 The metal flanges are attached to a 6D cell Maglite flashlight with a pair of hose clamps. I asked Jim where he got this idea.
"I used to live in a part of the country where power went out intermittently, so it made sense to have lots of flashlights velcroed to walls around the house. So now I have like 9 different flashlights," he explains.
"Maglites are basically cudgels that light up. I was hefting one of my maglites and I thought to myself, 'You know what would make this 200% more awesome? Gothic battle flanges.' And once I got the germ of the idea to make the magmace, I couldn't *not* make it."
Jim has made the Magmace available for sale in his Ponoko showroom and also included a somewhat less lethal black acrylic version.
"Who needs one of these, besides me?" he wrote on his blog. "This Venn diagram may help clear things up:"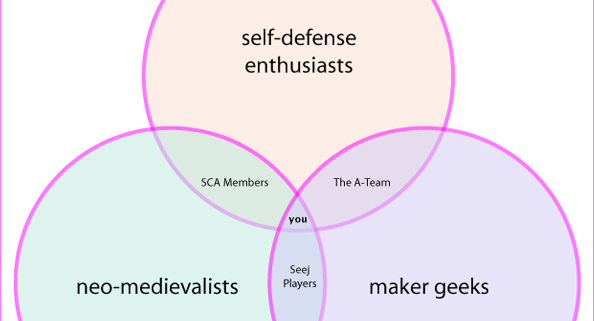 It's all for fun, but Jim emphasizes that it absolutely can be dangerous.
"The magmace isn't a toy; you could really mess a dude up with one of these… It makes a great conversation piece, but the last thing I need is hearing about someone who had one too many flagons of mead and hospitalized his dungeon master with this. For all I know it may be illegal in some jurisdictions. … please don't whack people or animals with it."
You can check out more of Jim's projects — like the Arduino-based Etchasketchulator and an open source tabletop wargame called Seej — at his blog Zheng3.
He'll also be (maceless) at Maker Faire Detroit this weekend if anyone wants to hang out. But right now he's gotta drop his kid off at robot camp.