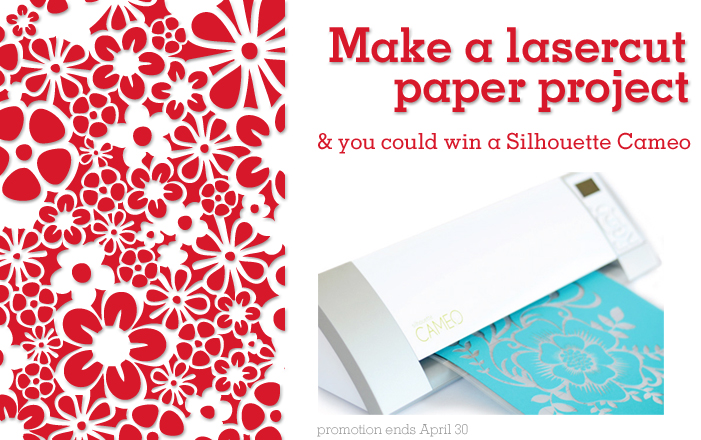 promotion ends 30 April 2012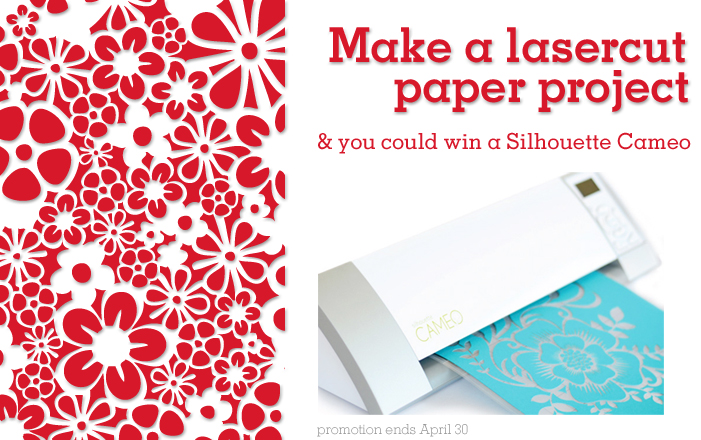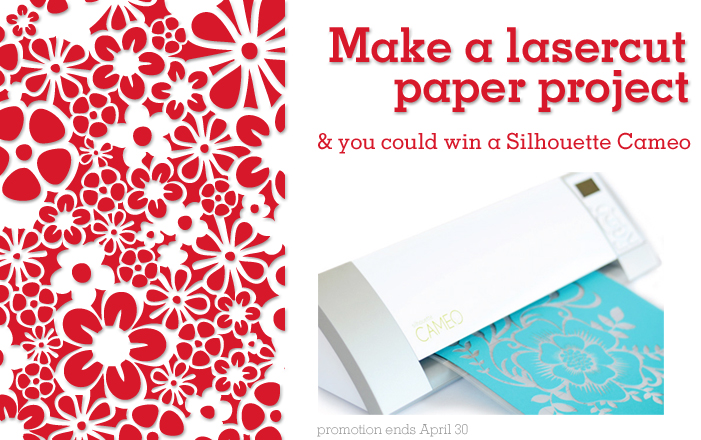 If there's one essential material for creativity it's paper. It's so approachable, so familiar, so versatile. And you can lasercut it! : )
We've added paper cardstock to the materials catalog at both the Ponoko US and Ponoko NZ laser-cutting hubs. And we'd love to see what kinds of stuff you can make with it: artwork, business cards, product packaging, maybe a Mother's Day card? We're even throwing in a nice little prize…
Make a lasercut paper project and you could win a Silhouette Cameo!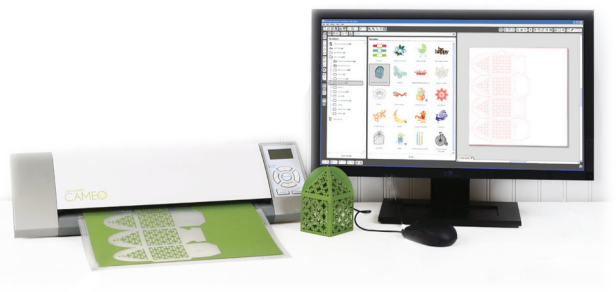 The Silhouette Cameo is personal, electronic cutting tool that hooks up to your computer. It's like an inkjet printer except it cuts your designs — so you'd be able to go to town on the paper and other materials and even make early prototypes for future Ponoko projects.
Update: Silhouette is adding to the prize package by including the Silhouette Studio Designer edition software! So you'll get the Cameo and the studio grade software if you win.
How to enter:
---
Place any laser-cutting order using paper cardstock between now and April 30 (10pm pacific time) to be automatically entered to win the Cameo.
Click HERE for Ponoko US paper cardstock materials.
Click HERE for Ponoko NZ paper cardstock materials.
And scroll down for links to some brand new tutorials we've made just for cardstock and some great visual examples.
How to enter (if you're new around here)
1. Download design templates and read how to format your design with a Ponoko design starter kit (available for Adobe Illustrator, CorelDRAW, and Inkscape)
2. Choose a template size (P1, P2, or P3) and open it in your preferred software
3. Design anything you want on the template, according to the instructions in the Starter Kit
4. Upload your design, pick a paper cardstock material & place your order
5. That's it! You're entered to win, and you're design is on it's way!
(If you've got any questions or need help, just click the 'Ask Us' tab on the left hand side of the website.)
Prize & winner selection
---
One randomly selected winner will receive a Silhouette Cameo electronic cutting tool courtesy of us, Ponoko. : ) Prize is worth $270. We will announce the winner on the blog the first week of May.
2 tutorials to help you out
---
• How to get the best results from lasercut cardstock
• How to make a lasercut greeting card
2 free design files for lasercut greeting cards
---
• flower lace Mother's Day card
• chores faery Mother's Day card
Beautiful lasercut paper creations for inspiration
---
• paper cardstock samples + inspirational designs
• below: flower lace Mother's Day card designed by Ponoko's own Yana Skaler