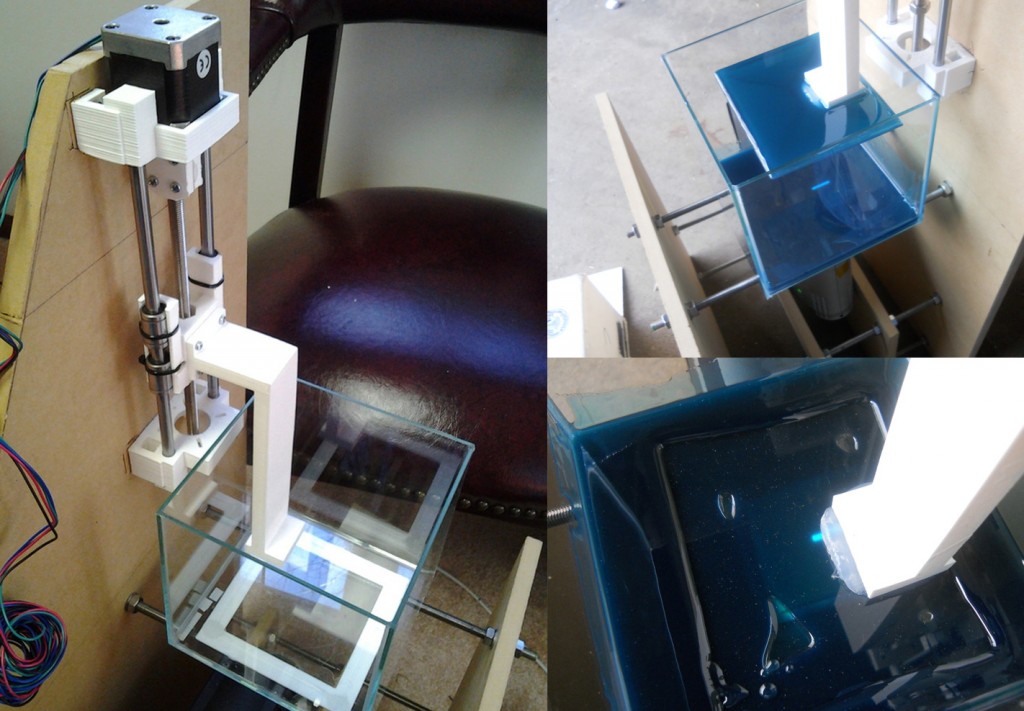 Hobbyists work on affordable resin printing tech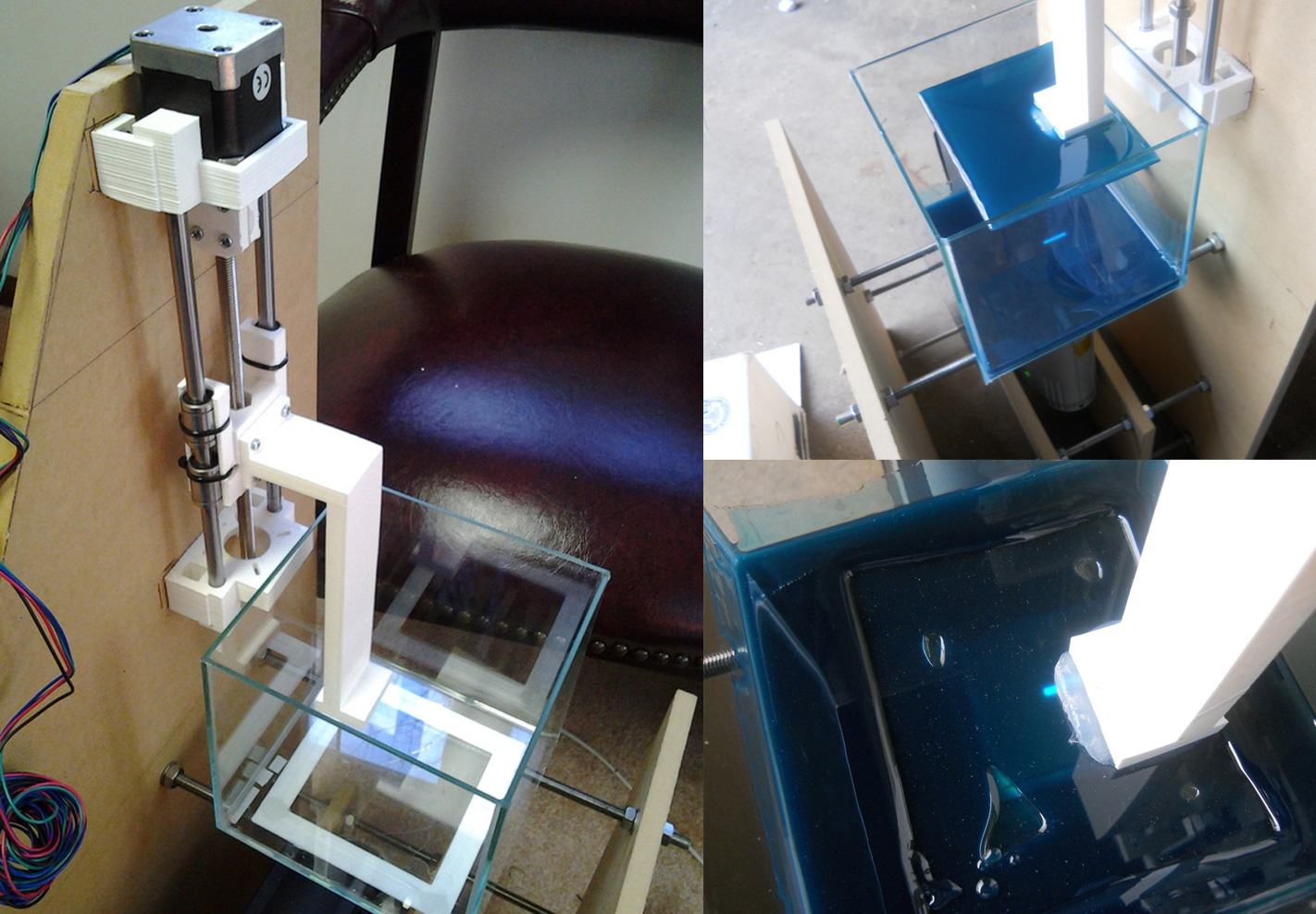 After posting about Junior Veloso's resin 3D printer last week (and its higher-than-expected price), commenters arthur and Adam B. pointed to a couple of cost-sensitive open source projects in the works: Lemon Curry and an unnamed printer by Christopher Jansen.
Both are still in the experimental stage, but expect to deliver low-cost, open source solutions that any person should be able to put together and get running. In the case of Jansen's printer, his running tally of costs is under $200, including a used DLP projector from eBay.
Resin cost is also a big factor. An inexpensive printer wouldn't very useful if it required paying hundreds of dollars per litre of building material, after all. Both projects have referenced Bucktown Polymers as a source for UV-curable resin for the equivalent of about $40/litre. Jansen made this short video of the resin curing under sunlight:
If you want to assist in making the next steps in hobbyist 3D printing, there's still plenty of work to do on both the hardware and software. Have a look at each project page and get involved!
Lemon Curry
Christopher Jansen's printer
---
Derek Quenneville is a 3D printing evangelist who posts weekly on the Ponoko blog. Follow him on Twitter @techknight.