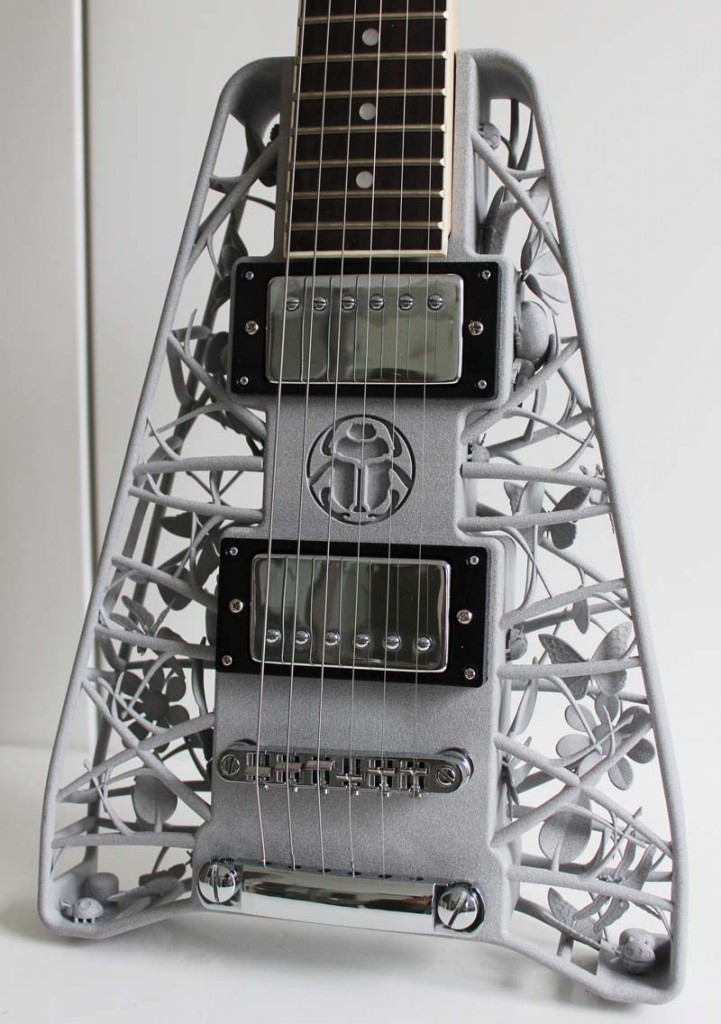 Customized rock instruments!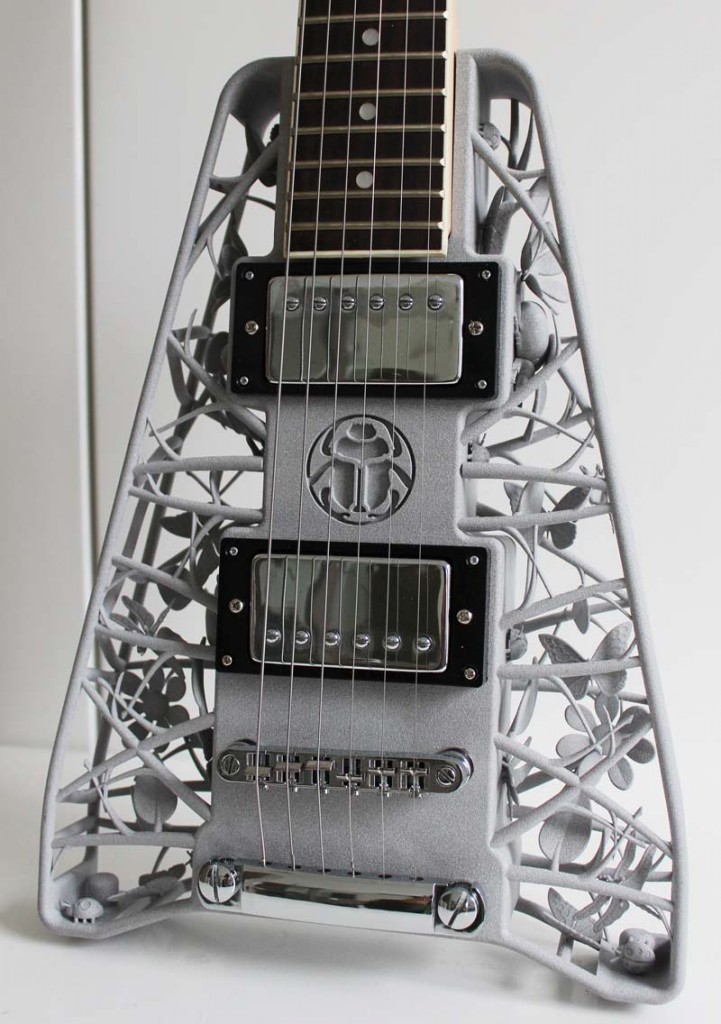 Jimi Hendrix once set alight his Fender Stratocaster live on stage at a concert, he recalled that moment by saying  "The time I burned my guitar it was like a sacrifice. You sacrifice the things you love. I love my guitar." If Hendrix were still alive today he might love to know that Olaf Diegel is harnessing the element of fire (or highly focused heat from a laser, at least in this case) to create guitars, rather than destroy them.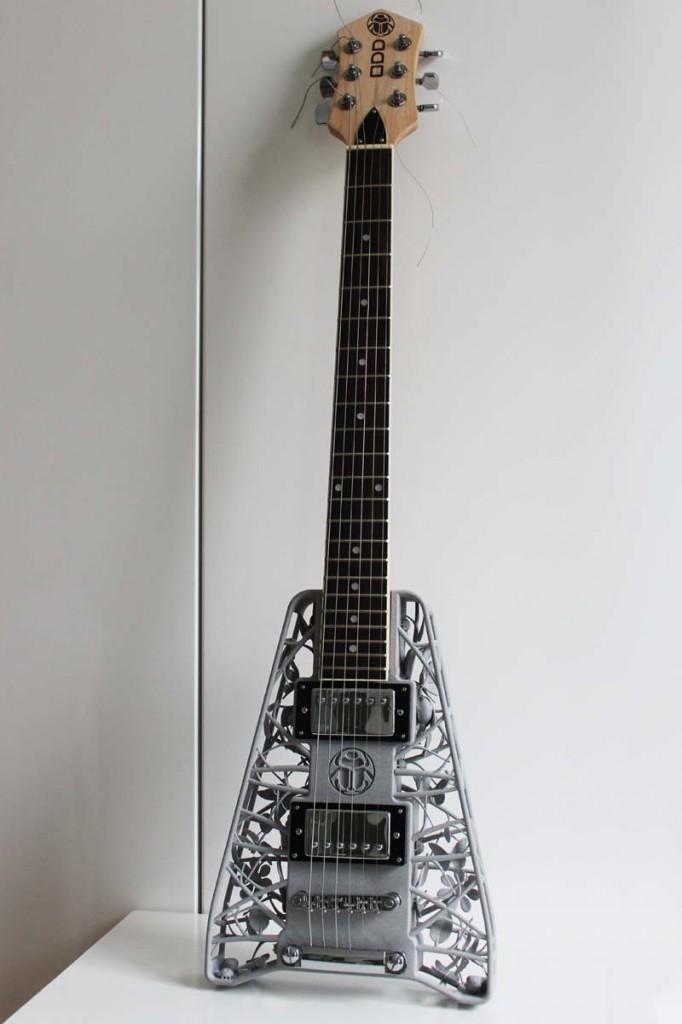 Diegel is professor of mechtronics at Massey University in Auckland, New Zealand and has a passion for 3D printing. His designs – Scarab and Spider electric guitars blur the line between art and mere musical instruments. They are 3D printed in alumide and polyamide on an EOS Formiga P100 selective laser sintering machine. Both guitars can be fitted out with any selection of neck and hardware by modifying the geometry to suit. If someone wants a certain brand of pickup the guitars can easily accommodate any changes.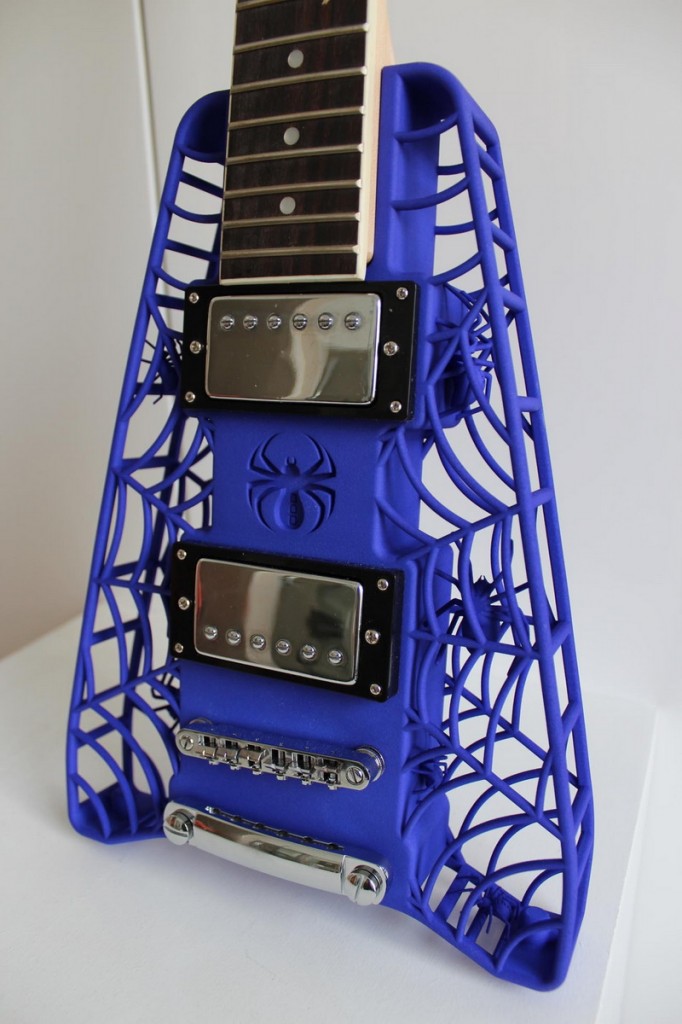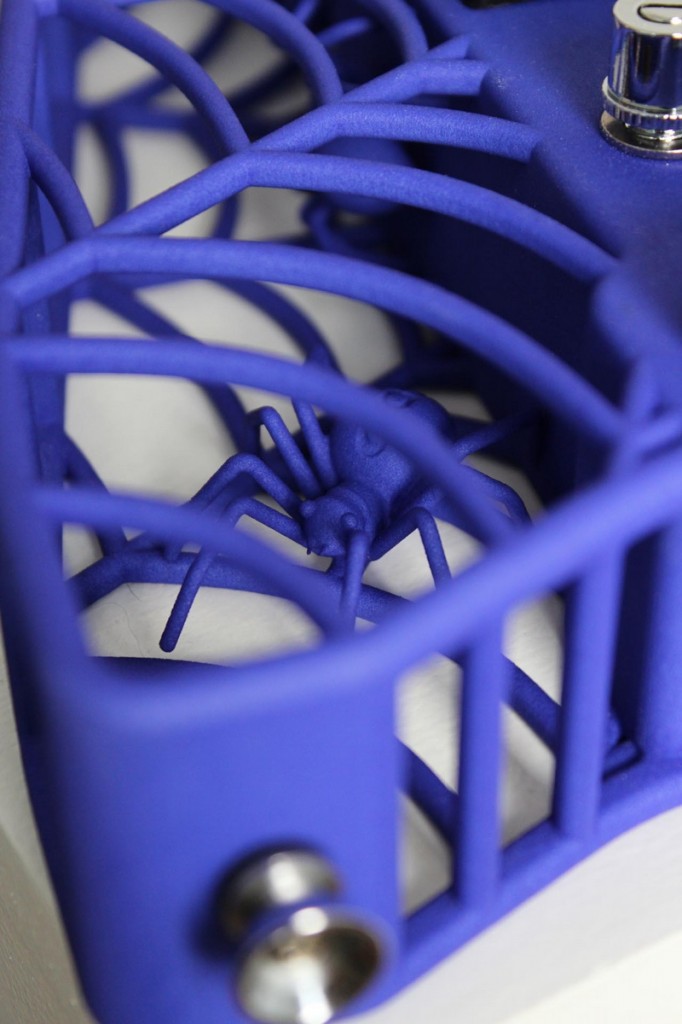 We've all seen The Economist magazine tout the Stradivarius (Which coincidentally was also printed on an EOS system.) as an incredible example of 3D printing. Rather than the direct replication of existing products, however, I believe 3D print's main strength is in empowering users to easily customize and produce products of their own particular aesthetic, as demonstrated by these guitars.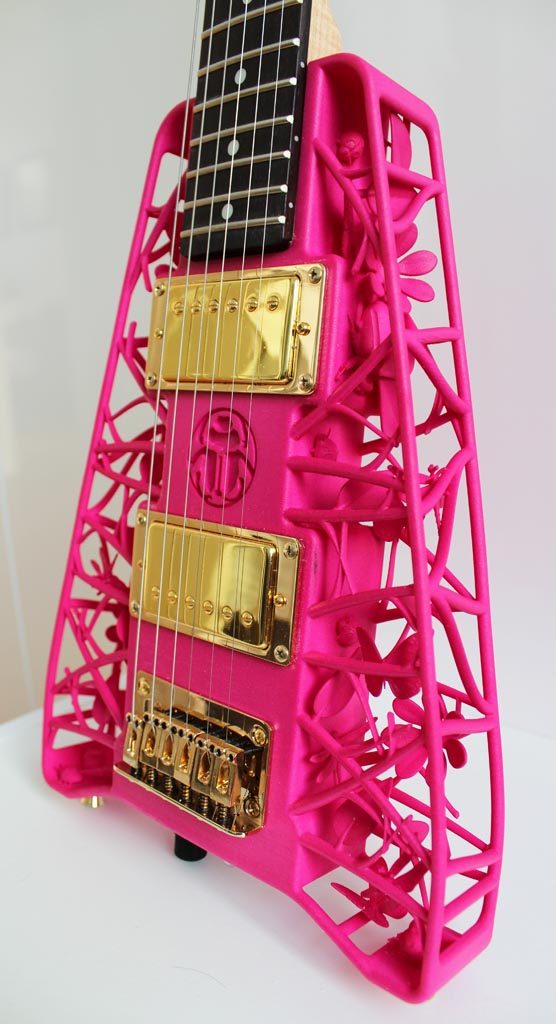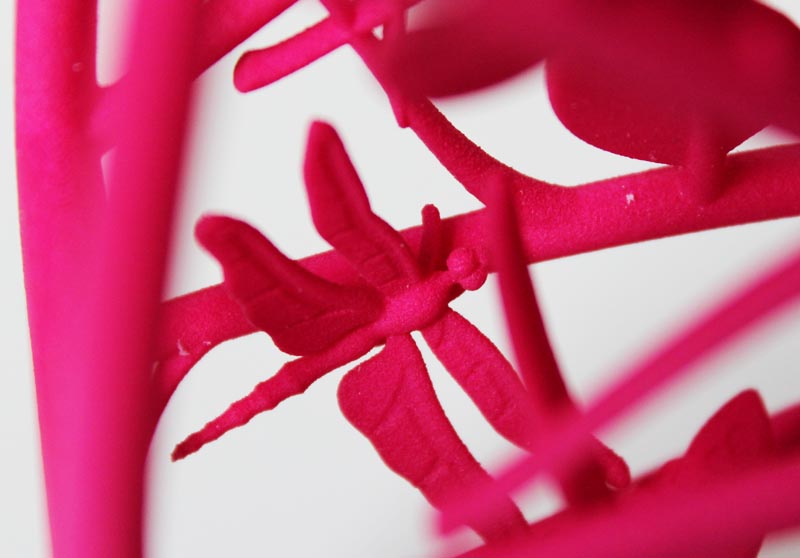 For all those about to 3D print rock instruments we salute you.
---
David is an industrial designer from New Zealand. He contributes a weekly article on personal fabrication for Ponoko. You can follow him on Twitter 
@dizymac