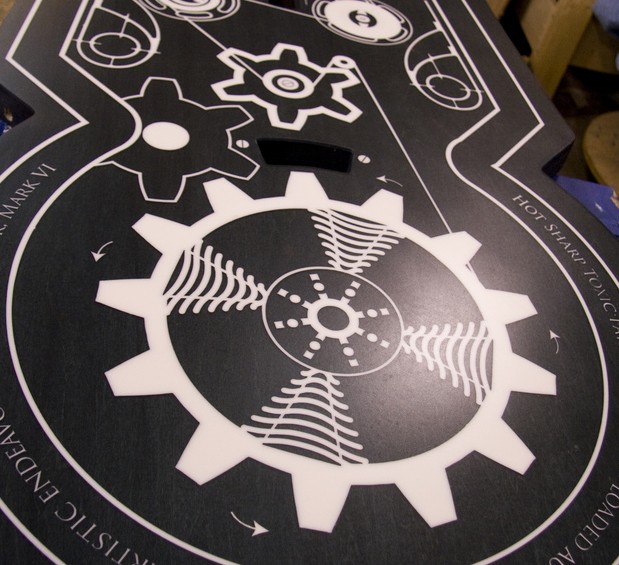 With wood, resin, CNC tools and Talent, Oakland's incredible furniture studio Because We Can turns out another masterpiece.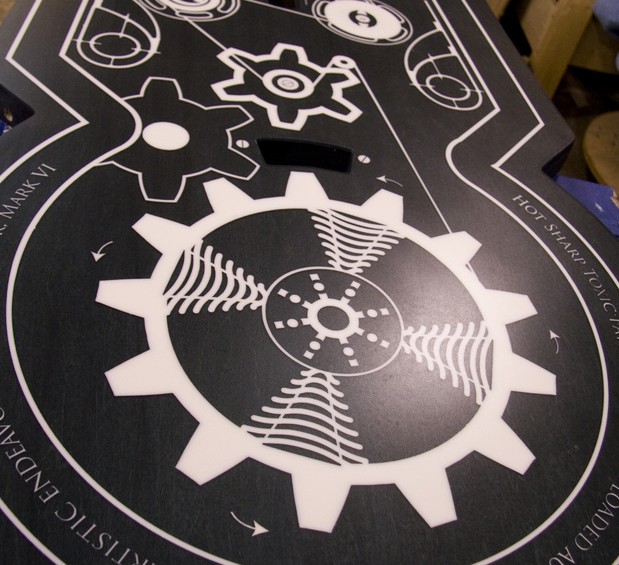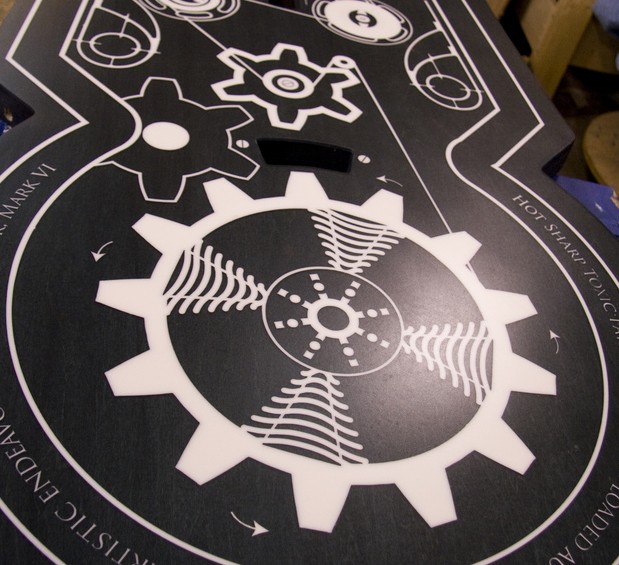 I've been a fan of Because We Can for a long time, so much so that I filmed an interview about their work and philosophy. They're incredibly open about their business model, methods, and techniques. They've even given free lectures on how to follow in their footsteps.
Their latest project is a set of interlocked swiveling tables for a San Fransisco home and I have to say I'm astounded. They're made from wood and aluminum sheets routed on a ShopBot. The real brilliant part comes in how they've etched the surface of the table tops using an engraving bit, and then filled the resulting voids with contrasting resin. The finished table is, I think you'll agree, stunning.
They've also made a short film about the production of the piece.
You can find more photos in BWC's Flickr stream and additional details on their blog.