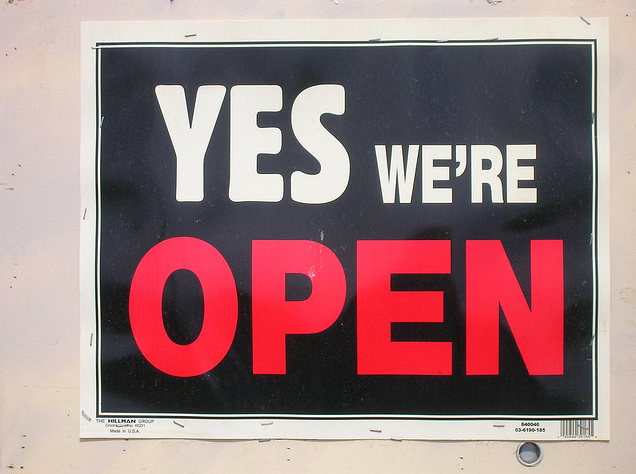 where buying is more than button pushing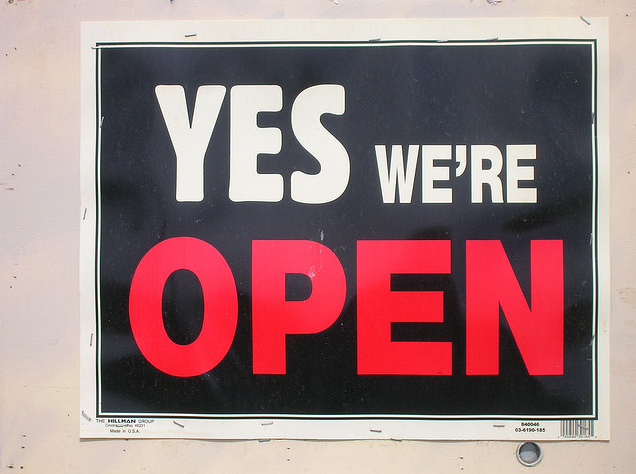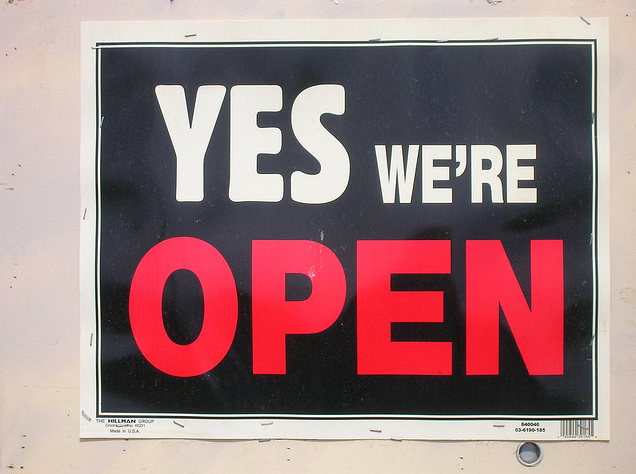 Digitally fabricated designs aren't just available through digital shopping venues. There are more and more lasercut and 3D printed items available IRL at honest-to-goodness stores with doors — like indie boutiques and especially contemporary art museum gift shops.
We recently featured a pop-up shop dedicated exclusively to modular design, but what about a store dedicated to 3D printing?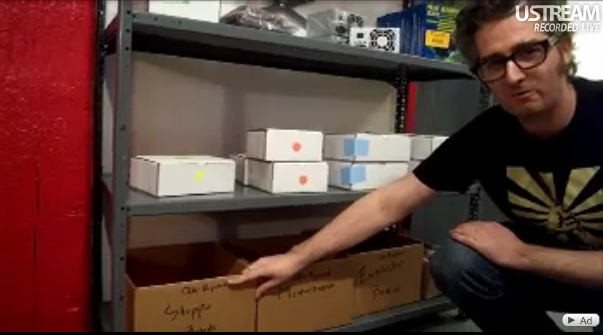 MakerBot opened the BotCave store in Brooklyn selling electronics kits, electro duds for cheap, 3D printer accessories, and of course flashy new Thing-O-Matics for the holidays. (I think the shop is closed now, but watch their blog to see if they open the store for next year.)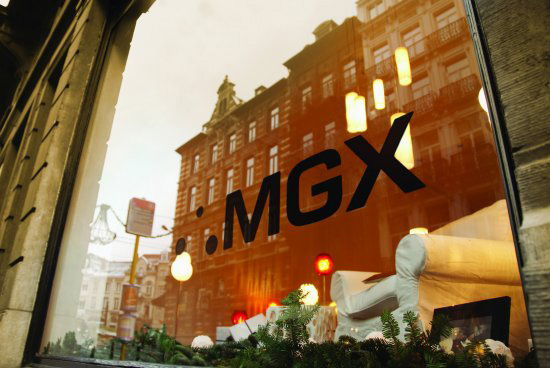 Belgian based .MGX announced the opening of a flagship retail store in Brussels. The store sells designer lighting and furniture — all 3D printed.
I think it's just a matter of time before NYC sees a boutique dedicated to digitally made design.
via Fabbaloo
*"Yes We're Open" flickr pic from jensect