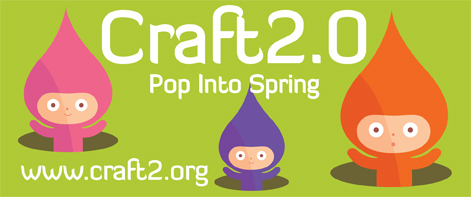 Craft markets are nothing new to Ponoko users, not even in New Zealand.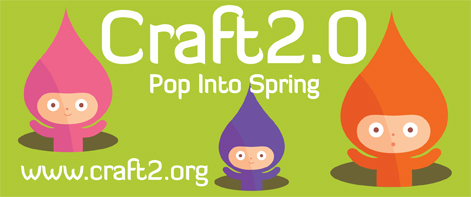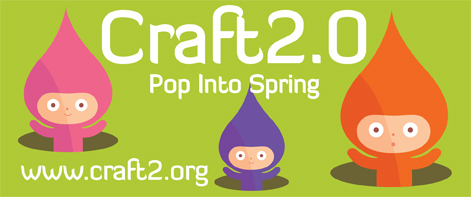 A few months back we took note of Ponoko makers at the Craft2.0 fair, in Wellington.  This weekend saw the biggest yet Craft2.0 and featured quite a few Ponoko users.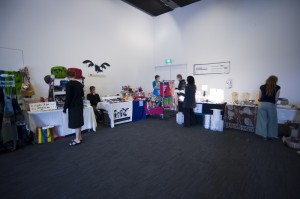 Taprobane has added aluminium, leather and bamboo to her established range of acrylic jewellery. These pieces are very elegant, with a modern feel.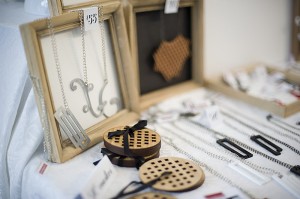 Freesylen's range is very much organic kiwiana and includes some unique New Zealand icons like a tiki made from technoply beech.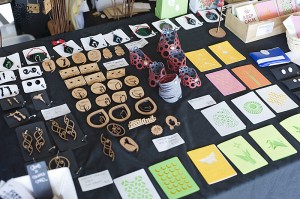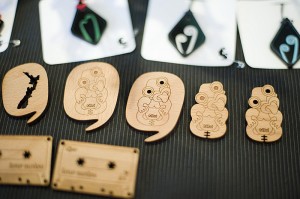 Freedom Creative has recently featured on the Ponoko blog. The laser-cut bamboo pieces are inlaid with vintage fabric from kimonos. The contrast of the beautifully-coloured fabric against the bamboo grain is stunning.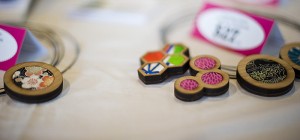 Supervery showcased her most recent Ponoko creation – a 3D tree in corrugated card, which took pride of place on her stall and was the subject of much interest from shoppers and fellow crafters.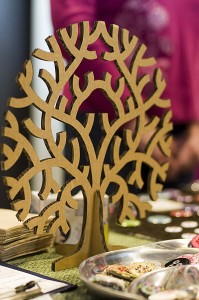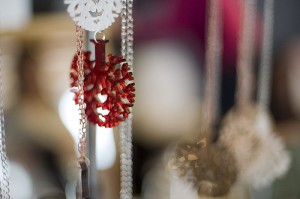 Chromatophobic's latest addition was Grimly earrings in etched acrylic and felt.  Felt was also used to make the banner, with soft woolly Grimlies being poked in the eyes by hordes of small children.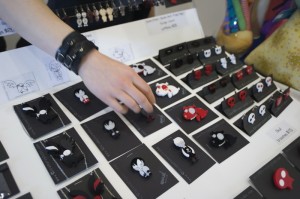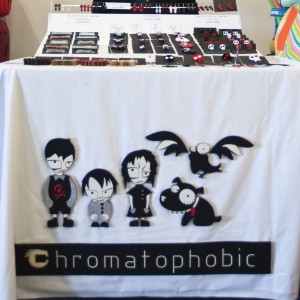 We were also impressed by Run Rabbit's gorgeous vintage souvenir spoon rings  and the drool-inducing colourful mini-cupcakes from Cupcake Sweeties.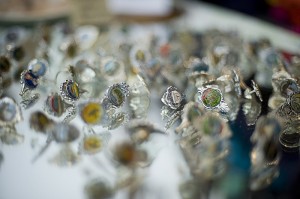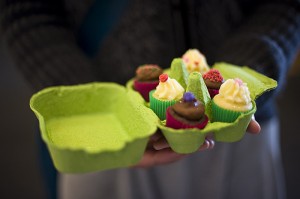 Next Craft2.0 will be held on December 18th