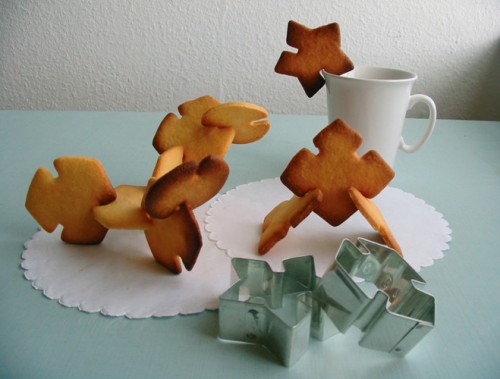 Play with your food.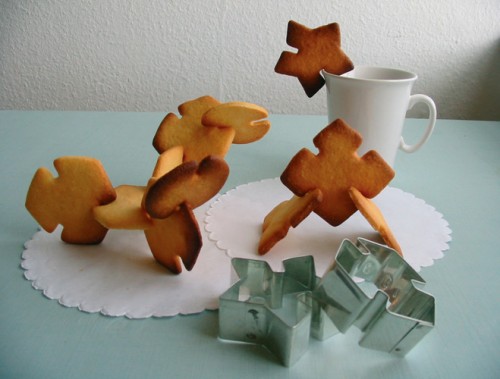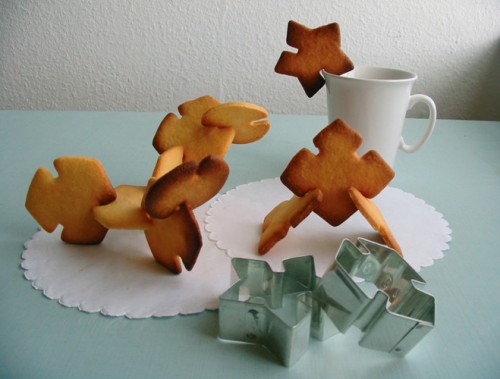 This is such a gorgeous idea. The Puzzle Cookie Mould comes to us from the quirky mind of designer Nami Mizuguchi.
We may have taken interlocking structures quite seriously in the past, but this set of five cookie cutters makes simple work of those very same principles.
Even better still, you can nibble on these once you've reached the end of your constructive playtime. Yum.
Mizuguchi is developing a reputation for adding a special spark to everyday items. You can see more of her work here.
I'm off to do some baking…
Via NotCot