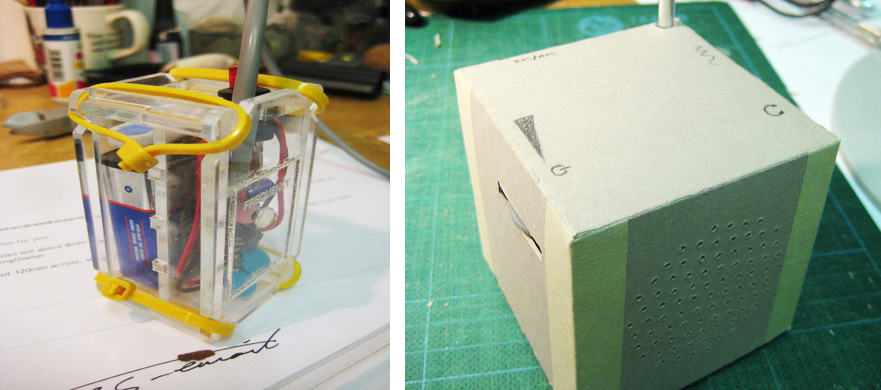 Projects and resources for getting started with electronics.
The recent addition of SparkFun electronics to the Ponoko materials catalog is super exciting. But just what exactly can you make by combining electronics with lasercut materials?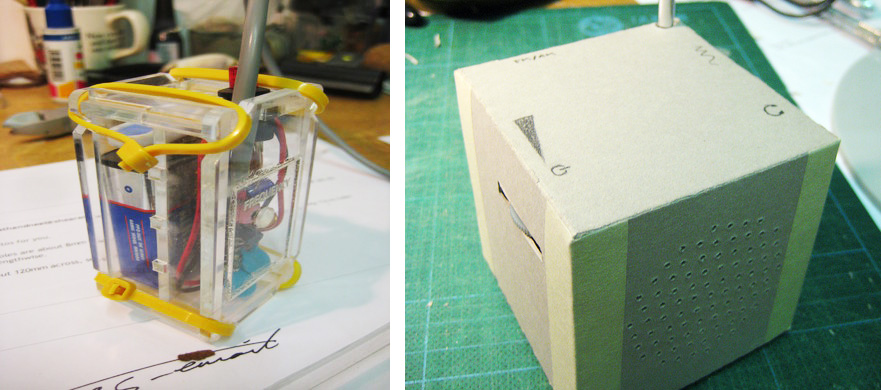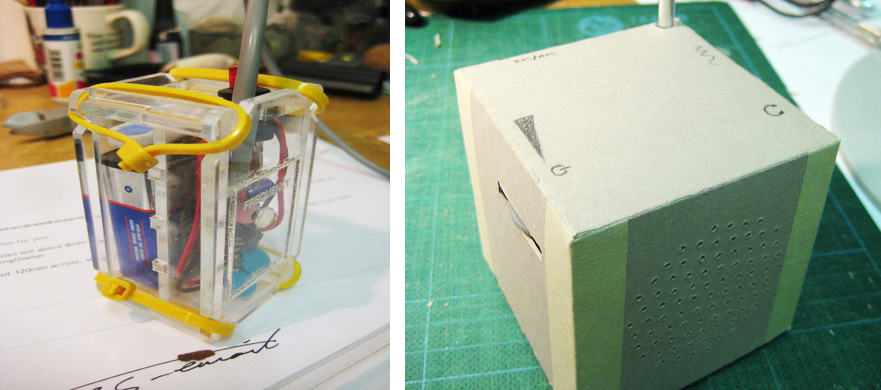 How about an FM radio transmitter and receiver? The Niftymitter is a fairly simple, open-source design from former Ponoko blogger Roy Shearer. You can download the lasercutting files for free in the Ponoko Showroom and get most of the parts you need through the Ponoko hardware materials catalog.
All of the files you need to make the Niftymitter — including assembly and operation instructions and the complete parts list — are available here.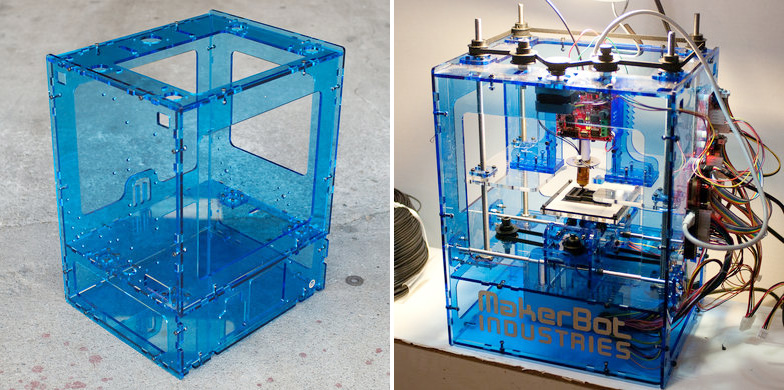 Want a bigger challenge? Try making your own MakerBot Cupcake 3D printer. You can buy the complete electronics kit from the MakerBot showroom or source what you need from the Ponoko materials catalog.
But what if you're not exactly "electronically inclined"?
I, for one, had a hard time just making a post about electronic designs. So how can the less techie of us take advantage of all of the great new hardware now available?
Luckily, there are a variety of websites that offer step-by-step DIY instructions. Our new blogroll features several Maker Movement Sites that can help you get started on projects that incorporate electronics — even if you've never touched a circuit board in your life.
A little walk-through of these sites is after the jump.
If you're into fashion, check out these sites:
•  Fashioning Tech. "You get jargon-free primers and lots of how-to projects that will have you making — and even wearing— functional works of art." The site features lots of tutorials and you can even buy a hardcopy book.
• The Craft: blog has a selection of "soft circuit" related posts that covers fabric and fashion projects using electronic circuitry.
• And you can find all kinds of soft circuit tutorials and projects at Soft Circuit Saturdays.
For random fun projects ranging from beginner to advanced take a look at:
• SparkFun projects and tutorials. Plus, if you happen to live near Boulder, Colorado, you can attend a SparkFun class.
• Instructables is a community and resource for user-submitted instructions on DIY projects. They've got everything from technology to recipes!
• High-Low Tech (from MITs media lab) offers workshops, classes, and resources to "engage diverse audiences in designing and building their own technologies."
• Make: features all kinds of maker projects and news.
Once you get comfortable with some basic electronic projects, dive into these sites:
• Thingiverse is your source for digital design files for physical objects.
• Hack-a-Day and Hacked Gadgets are blogs that feature original projects and hacks of pre-existing stuff, stuff you probably have in your home.