Jewelry made with traditional hand fabrication, 3D printing, and laser cutting



Arthur Hash makes clever and often playful jewelry that experiments with the potential of digital manufacturing and the traditional idea of jewelry. His necklaces above and below, both recent projects, feature a functional clasp and chain, all 3D printed as a single piece. The clasps are super-sized versions of what are normally tiny, delicate metal parts.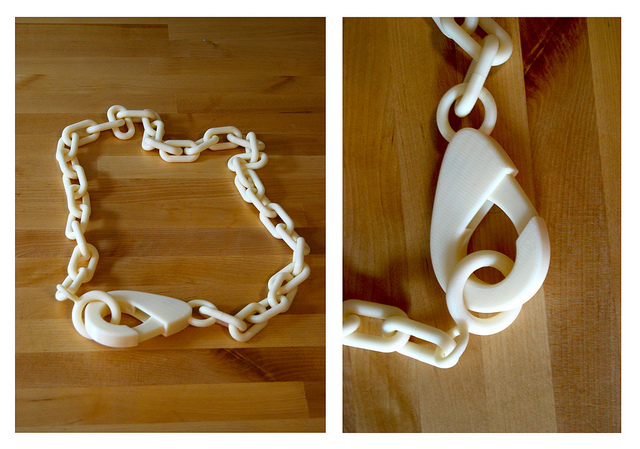 More of his work with laser cutting, laser engraving, and traditional jewelry techniques can be seen after the jump. For even more check out his website, blog, or Flickr page.
His work with laser cutting includes this pop-out, flat-pack bracelet. Using recycled paper makes it an inexpensive item that can be worn briefly and then recycled again.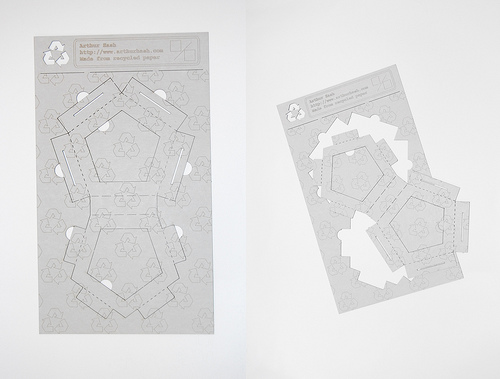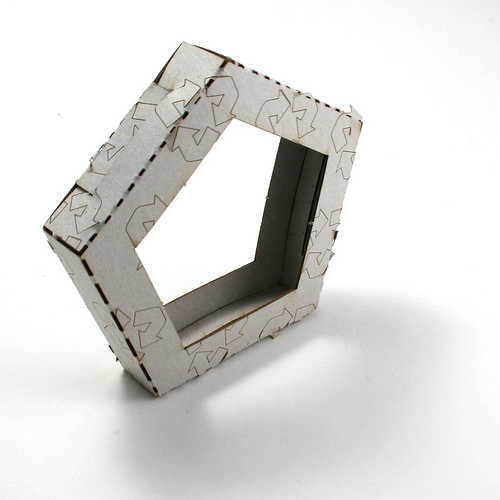 The metal parts of this brooch were fabricated by hand with traditional jewelry processes, and the honeycomb designs were laser engraved onto white glass enamel on circular metal backings.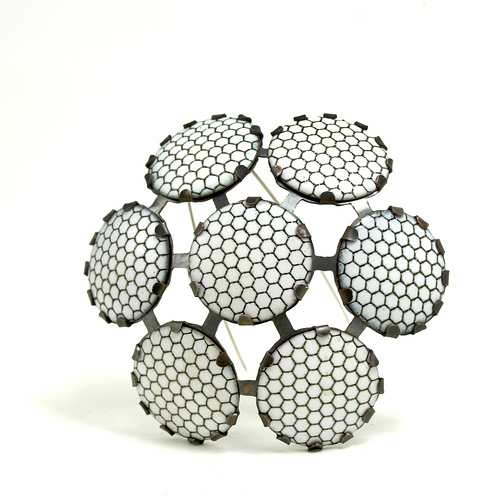 It's hard to say whether this pink silhouette of a chainsaw adds some humor to a manly object or some toughness to a pretty pink decoration, but either way it is a wonderfully detailed example of laser cut steel.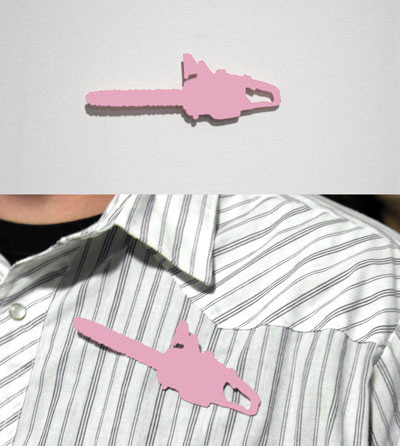 We mentioned Arthur Hash on this blog before when his students at the State University of New York at New Patltz used Ponoko for some of their projects.