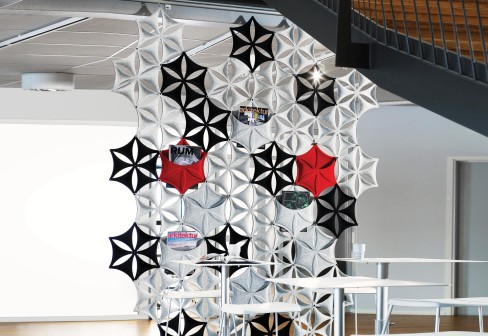 A customizable molded felt room divider.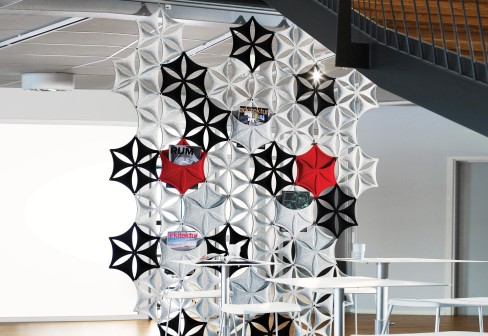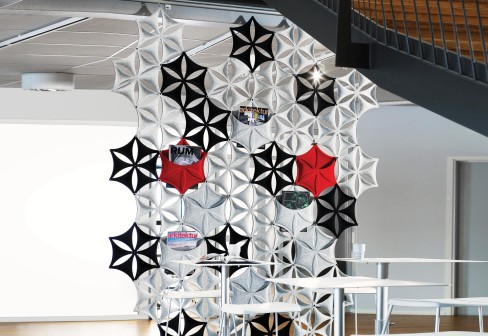 Stefan Borselius designed the Airflake system of molded felt panels for Swedish design company Lammhults as part of their abstracta line (which has a separate website).  It was designed to be as customizable as possible for the end user with modules available in four patterns and seven colors, all of which work together. They even have modules with a pocket for magazines.
The general shape of each of the modules is the same, allowing them to connect together, and the different patterns add variety. Any number of modules can be used either mounted to a wall or hung on aluminum rails, and the entire assembly can be curved.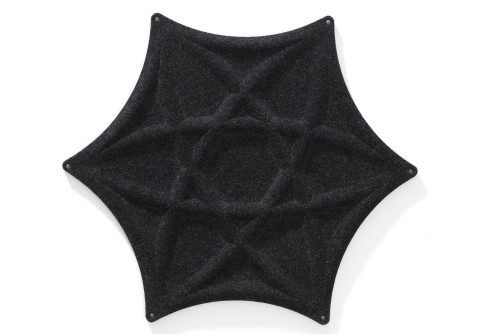 Unfortunately for those of us in the US, the Airflake system is not available here, but we still get to play with the snazzy configurator on their website that lets you assemble your own arrangement of modules and make fun patterns.
Anne Kyyrö Quin's wall coverings serve the same function with the same materials but with a totally different method and aesthetic. Instead of hand-making a one-off product, the Airflake is aimed at the exploding market of mass customization.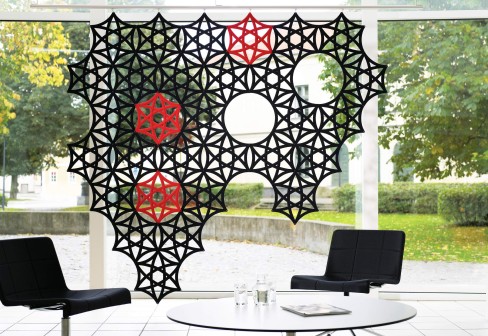 Via Stylepark