This weekend saw the advent of another Craft 2.0 in Wellington – the region's biggest cult craft fair, and one that Ponoko has been involved in since its inception in 2007.
Craft 2.0 continues to grow from strength-to-strength, and draws large and excited crowds who flock to buy unique crafts and handmade artisan pieces.
This year, the works of two prominent Ponoko users were highly visible: Sue Tyler (pictured on the left), who actually runs the fair, and Chromatophobic (on the right), whose stunning black, white and red designs stood out from the other displays.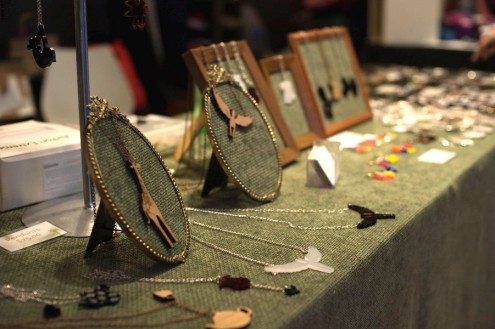 Sue's 'Supervery' jewellery range is made exclusively using Ponoko, and her new line of tree pendants rendered in acrylic and bamboo were extremely popular with the crowds.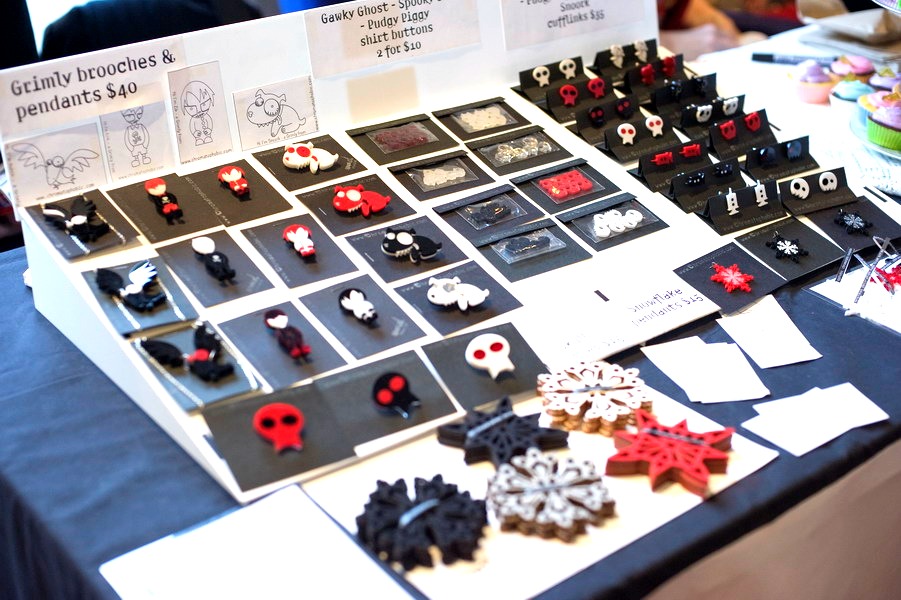 Chromatophobic's range included limited edition brooches, pendants, shirt buttons and also "dude friendly cufflinks". I particularly liked the felt snowflakes on display, and the sweet, yet simultaneously dire little Grimlie characters!
It was great to meet some of the crafters who use Ponoko, and see their creations laid out at Craft 2.0 – it's a wonderful creative event and a perfect partnership for NZ-based Ponoko users. We look forward to seeing what will be on display at the next one!