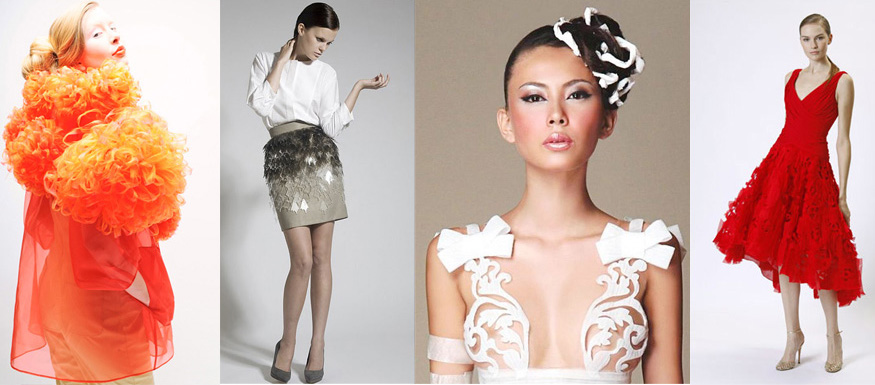 five years of laser-cut fashion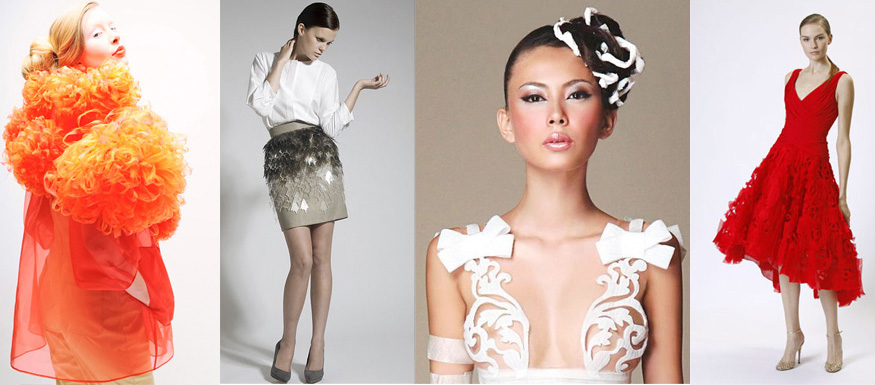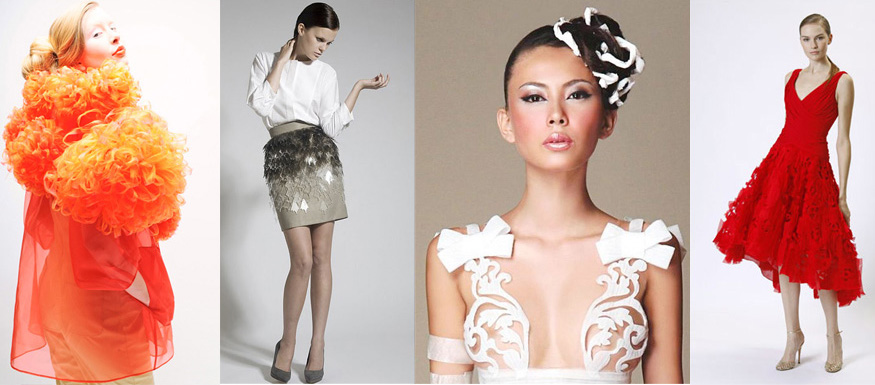 Trends span every discipline of design. What's hot in automotive colors will find popularity in interior design. The latest architectural statements might reflect the newest jewelry craze. And runway looks are never far from current styles in furniture or product design. Laser-cutting, as we all know, has been around for awhile. But it's peaking now, and more so than ever in the world of what-to-wear.
Every designer with their head in the game has featured laser-cut looks for the past few seasons. Some keeping it sweet with lace-like designs or simple geometric shapes; others going all out with acrylic exoskeletons sewn to silk. Jump ahead for 29 laser-cut designs from 2006–2010.
(images from Style.com unless otherwise noted)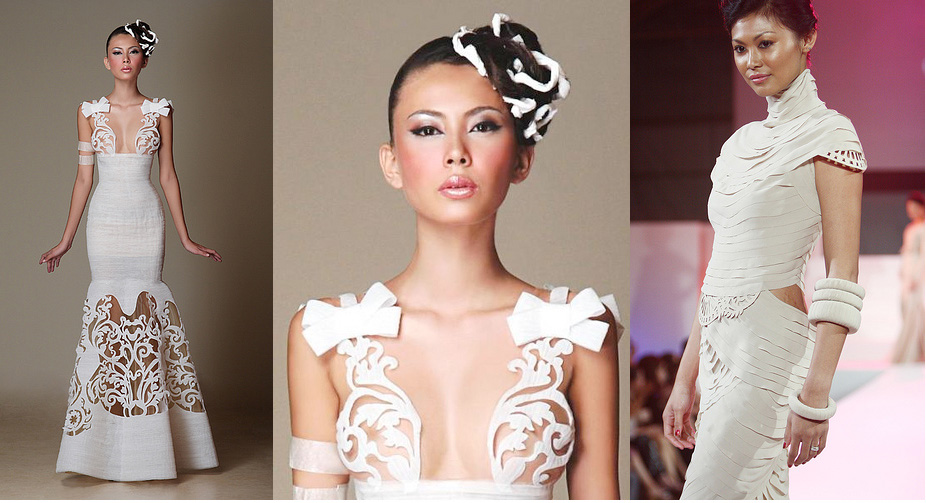 Cary Santiago has also recreated these wonderful dresses in miniature for Barbie. Details here. (images from Flickr)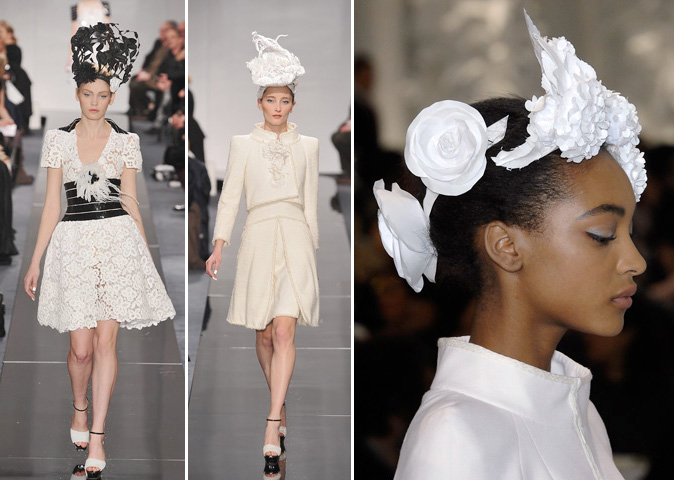 Doilies and lace. Lagerfeld invites angels to tea.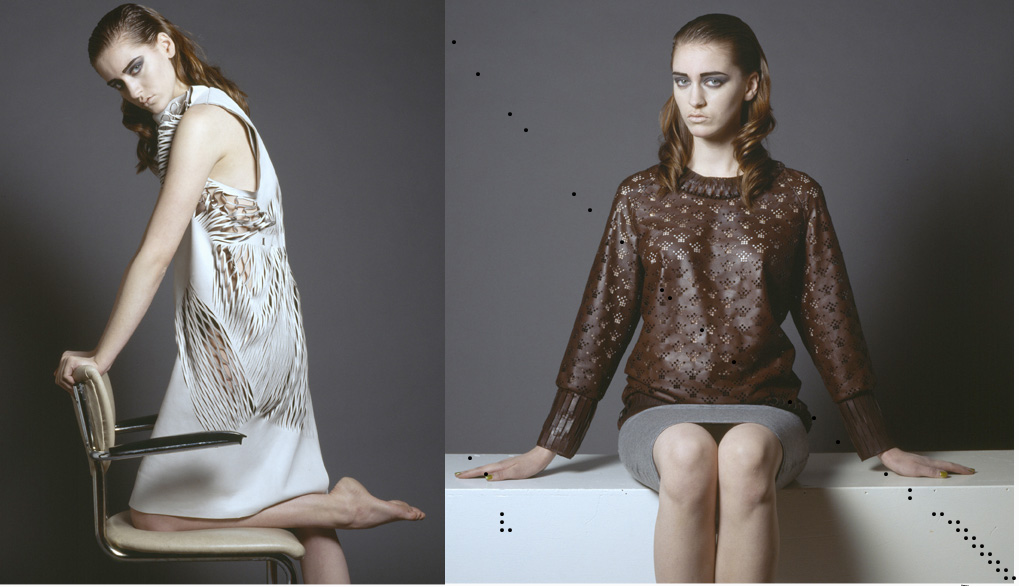 Conservative gets subversive. (images from CG website)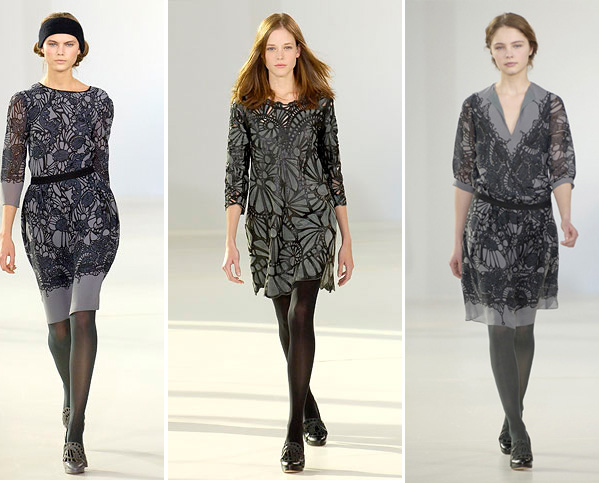 Art Nouveau in shades of grey.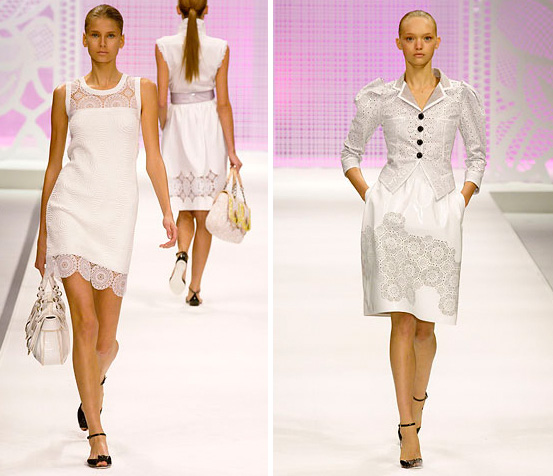 Crisp, starch-white lace from Lagerfeld.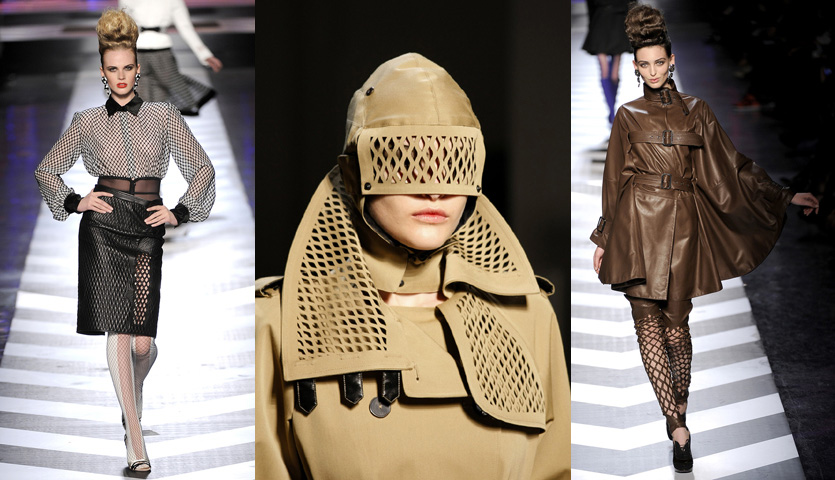 And if you haven't heard, the Bullseye is carrying a licensed JPG line for a limited time. With laser-cutting even!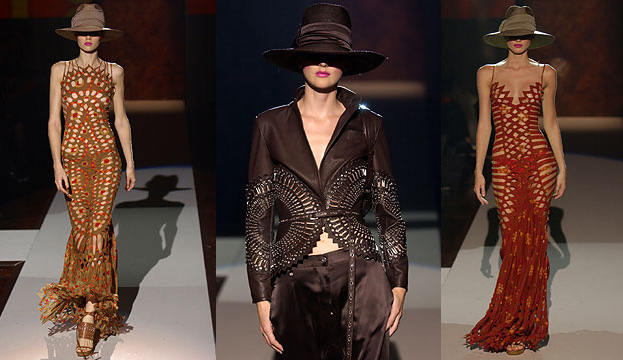 So these images date back to 2004. But "Oh Six" sounded cool.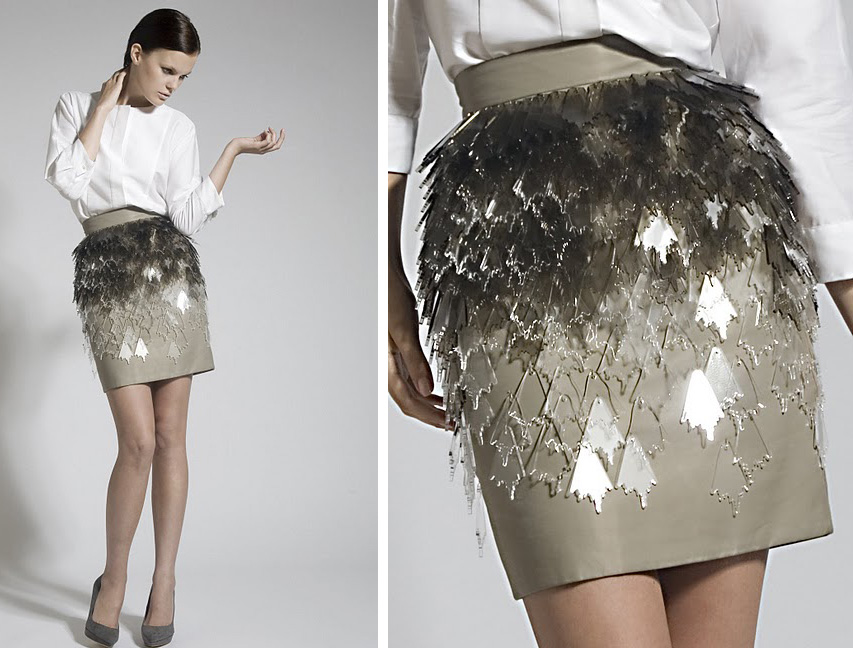 Laser-cut acrylic is so big in 2010, that we see it sewn directly on to garments. (images from JV website)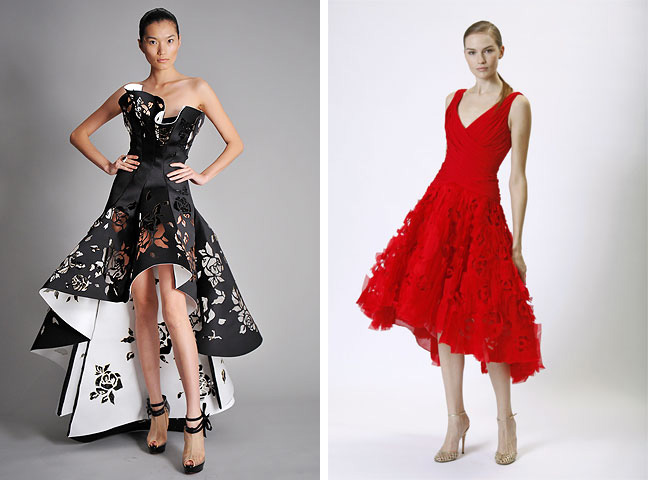 Red carpet stand-outs. Check out Rihanna at the AMAs.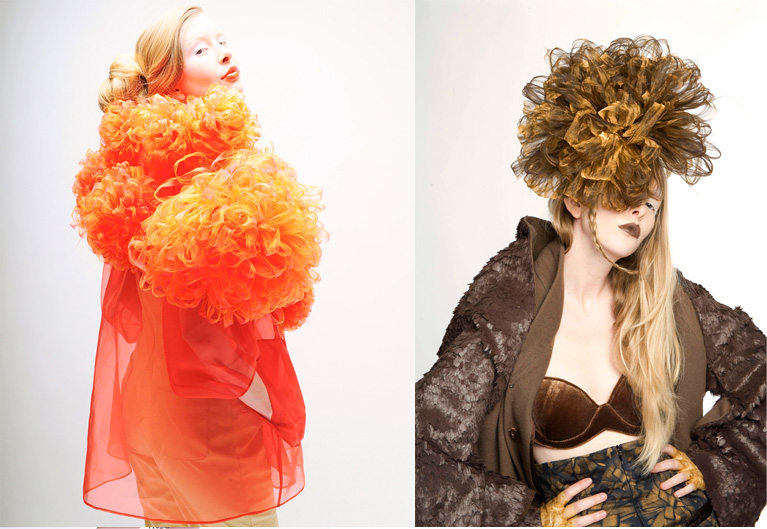 She's got it all: digitally printed trousers, a laser-cut chiffon blossoms, and check out the feathering of that wool coat!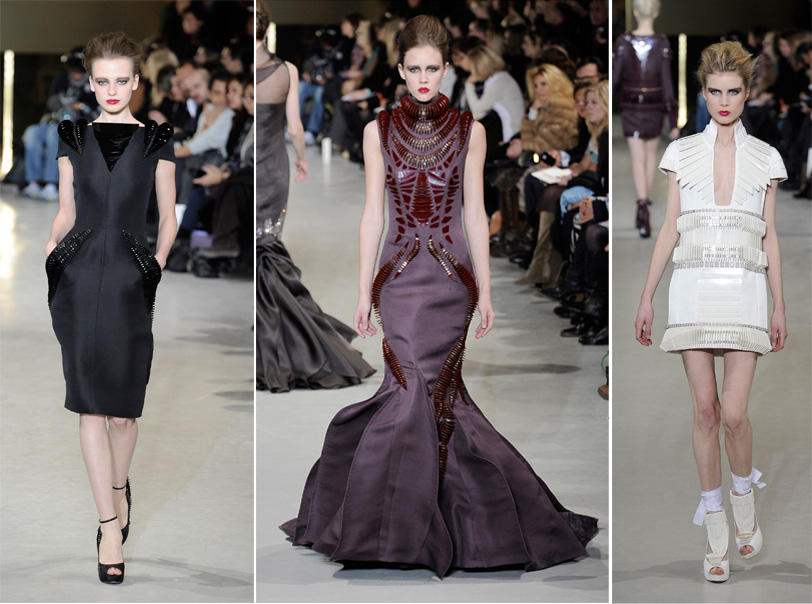 Intricate pieces of laser-cut plexiglass create sci-fi silhouettes. (Images from couture.com)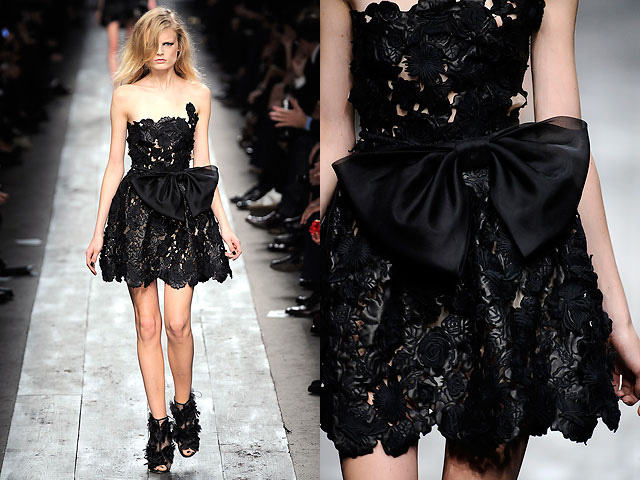 Black leather is laser-cut and embossed with a field of roses.
Donatella gets to true Italian roots with this Roman inspired collection.