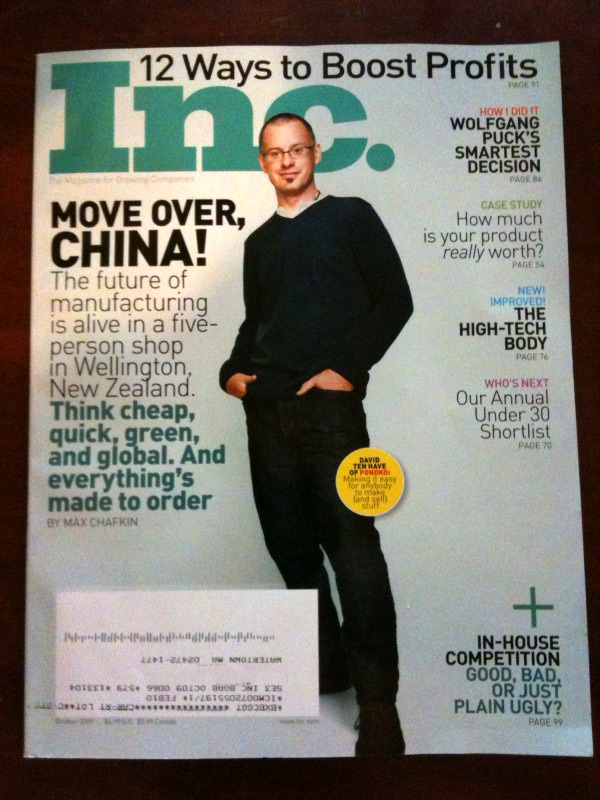 10 Page spread praising the efforts and initiative of Ponoko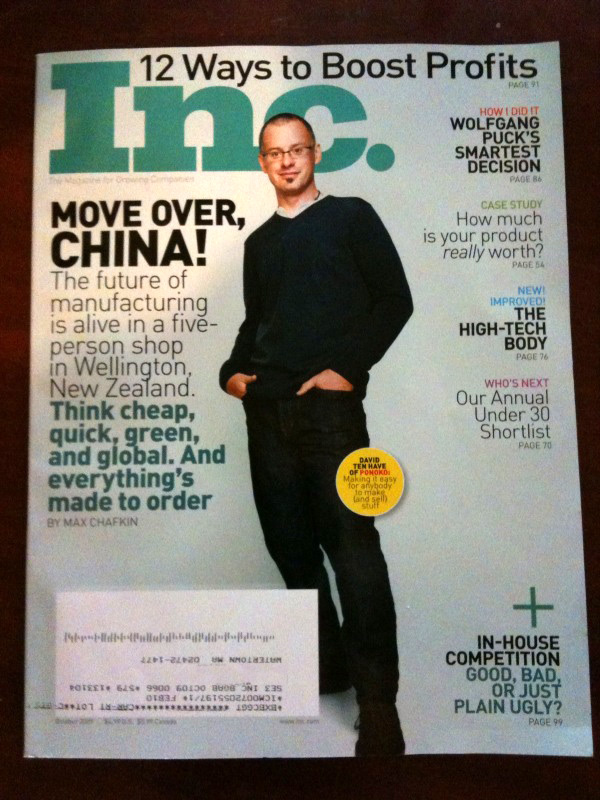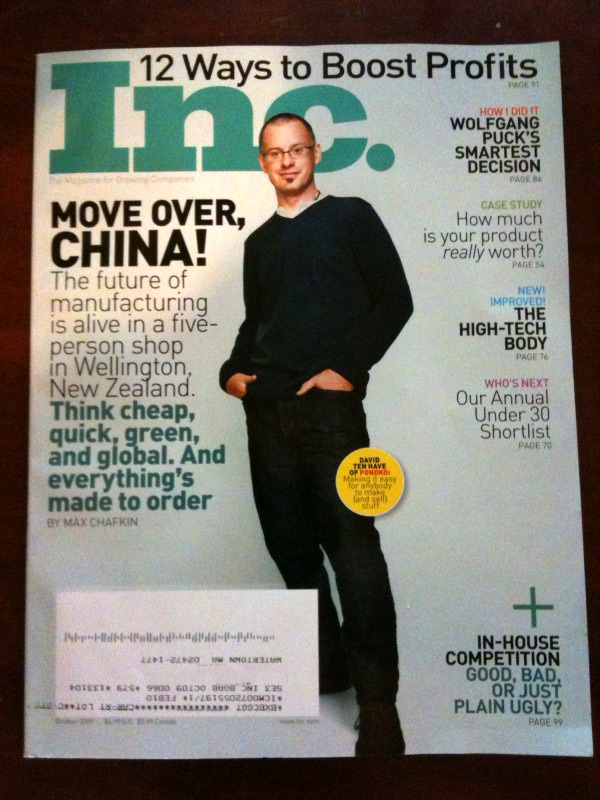 In the October 2009 issue of INC. Magazine (yet to be released here in Australia), Ponoko's co-founder and CEO Dave Ten-Have gets the front cover along with the headline:
Move Over China
The future of manufacturing is alive in a five-person shop in Wellington, New Zealand.
Think cheap, quick, green, and global. And everything's made to order.
Of course we all know Ponoko along with other DIY and Mass Customization networks are at the intelligent edge of post-industrial design, but it is great to get some acknowledgement for a 'mainstream' magazine for entrepreneurs such as INC.
Joseph Flaherty of Replicator blog as a quick little round up of the article that may whet your appetite until your copy arrives in the mail..
Congrats to the Ponoko team….