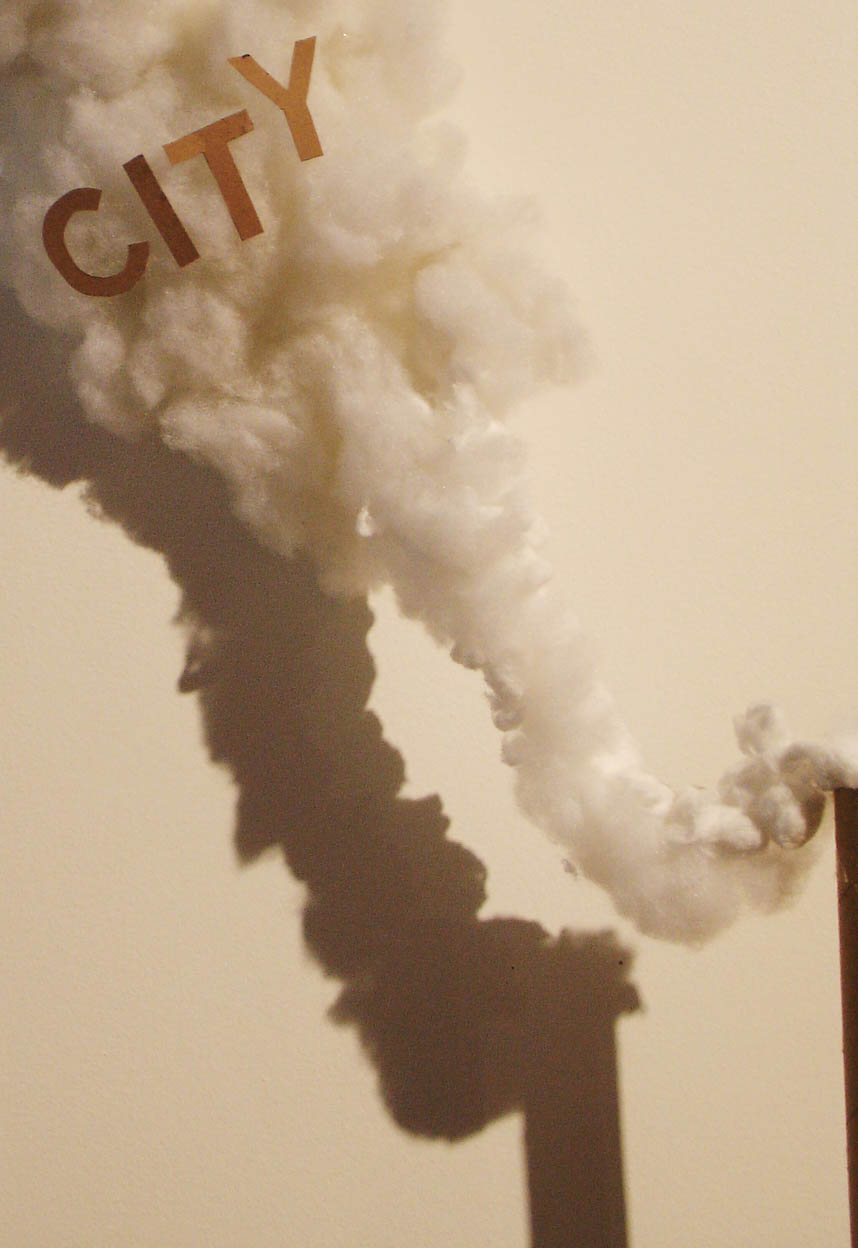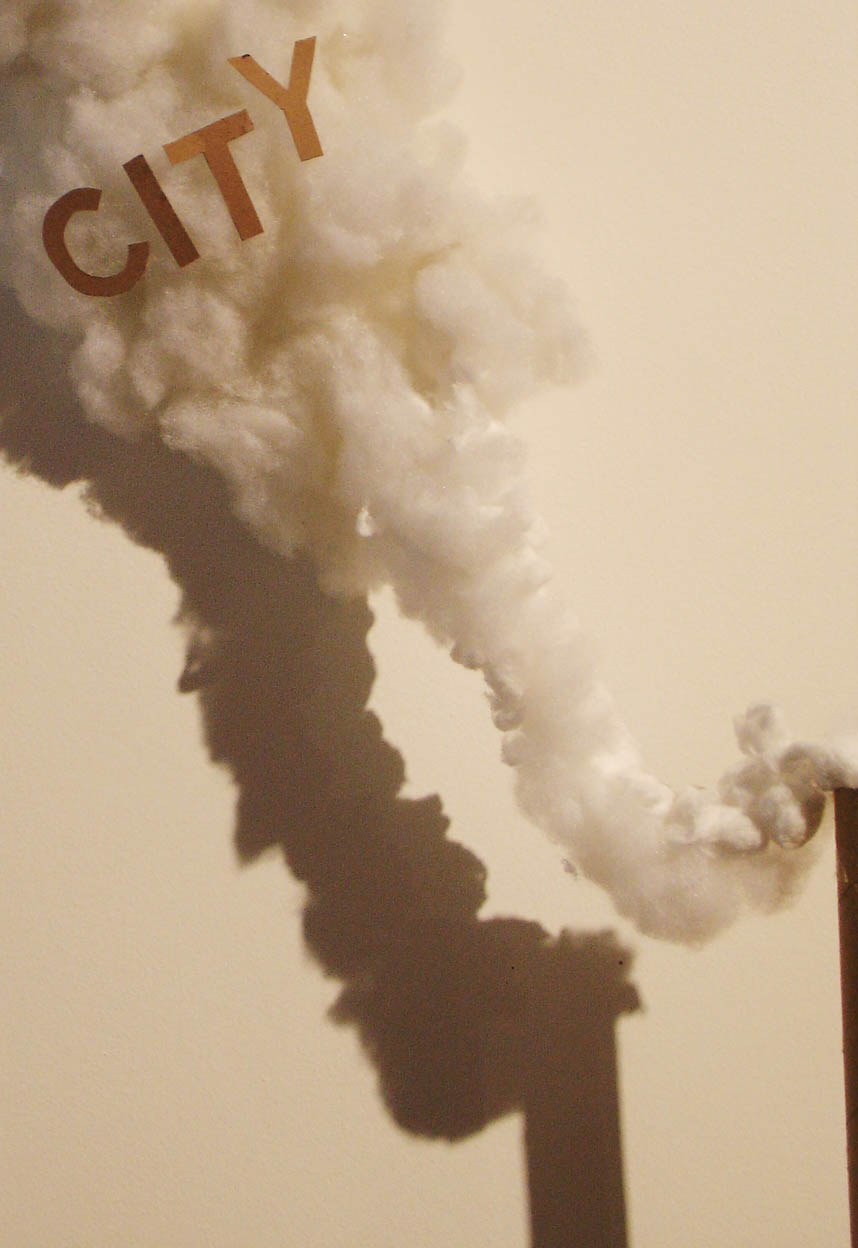 Made almost entirely of cardboard and paper by local artists, the sprawling and lively Exquisite City presents a fantasy metropolis from impressions, interpretations, and imaginings inspired by the city of Chicago. After a stint at the Viaduct Theater, the exhibit is now on display at the Chicago Tourism Center until 15 March.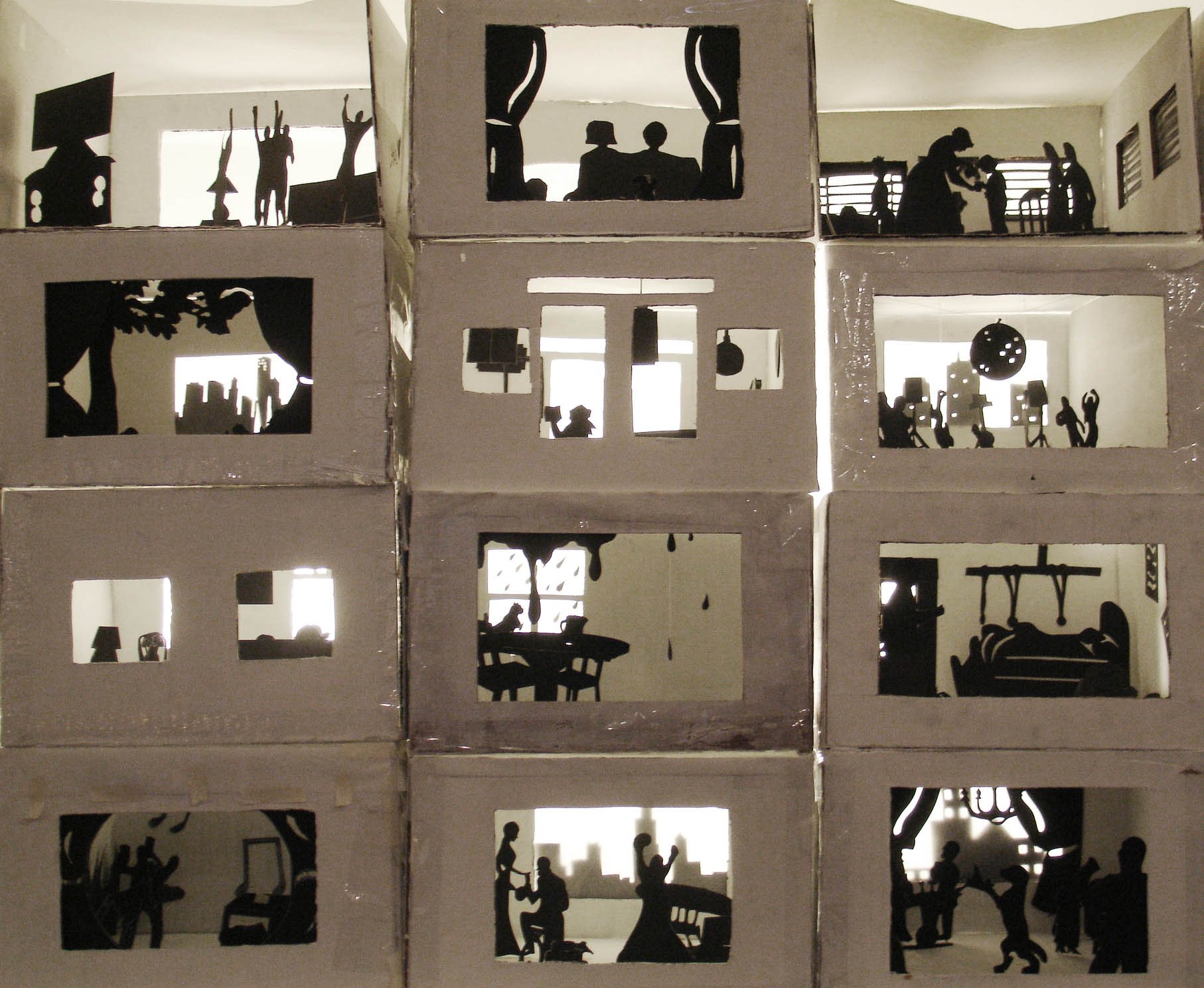 In an interview with Chicago Decider, curator Kathleen Judge explains how the idea came about six years ago between herself and musician friend Neko Case. Kathleen says "I keep coming back to Chicago. I keep leaving, but coming back. Chicago has so much local history that has stayed here. There's an element of textures—the rust, the brick, the space. There's a certain space to the Midwest."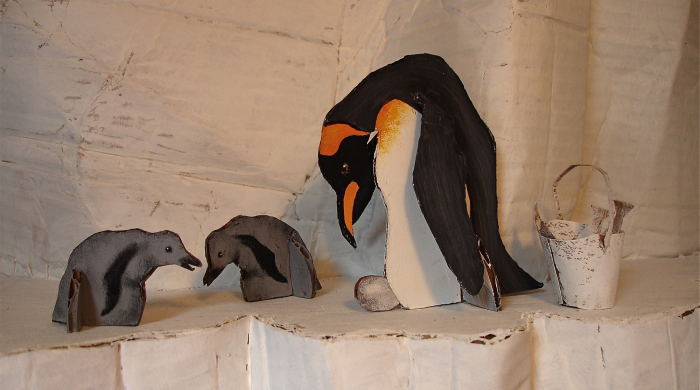 Artist Susan Hall chose to recreate the penguin exhibit from the Lincoln Park Zoo. Who doesn't love the penguin exhibit? I love going there, and it's always just a great escape. (On a personal note, I first encoutered Susan's paintings at Art Basel in Miami a few years ago. Her work is stunning.)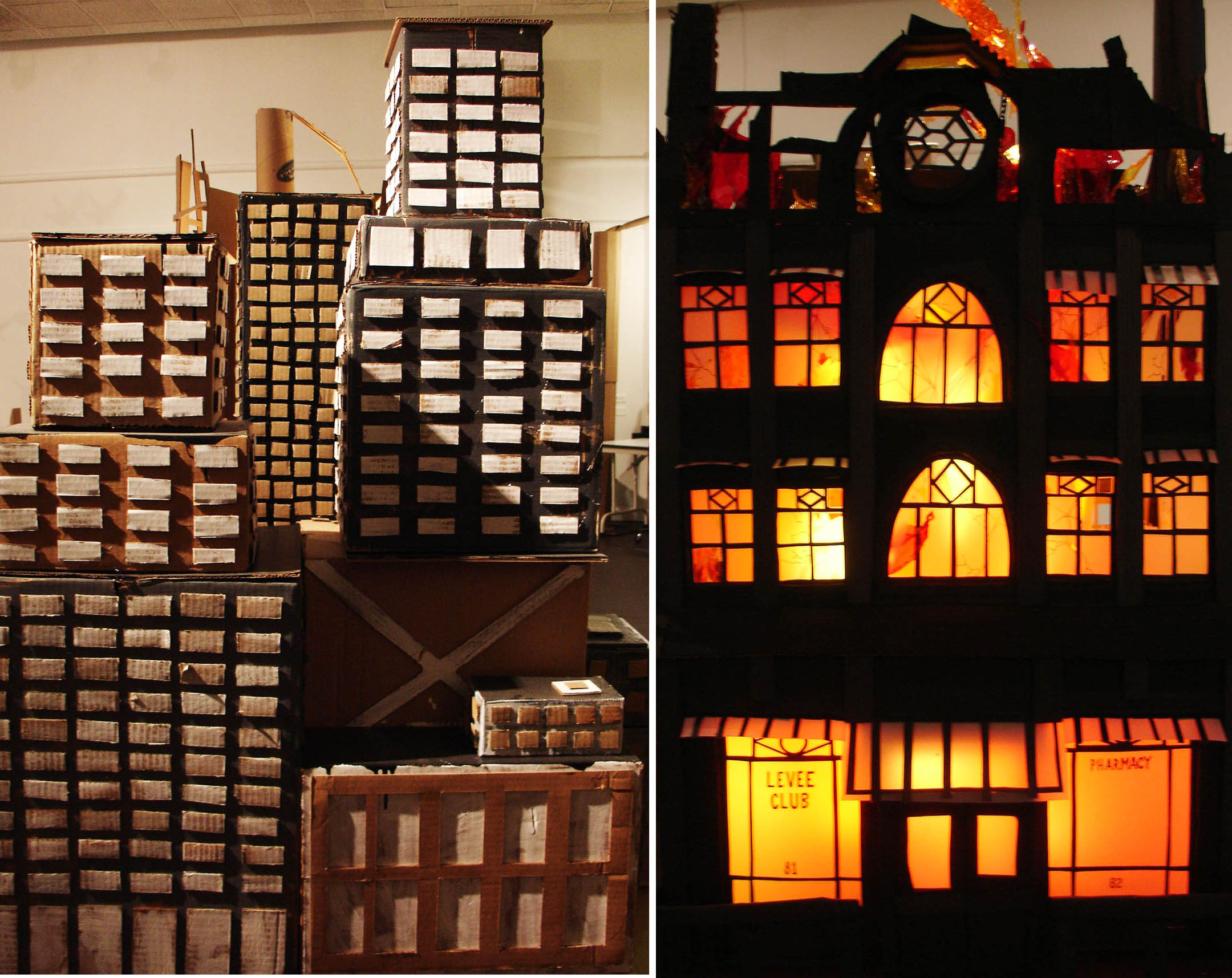 When I first moved to Chicago, I noted how much it was like Richard Scarry's children's book Busy, Busy Town. This exhibition has that same quality; multiplicites are all around. Whether cardboard trucks driving down cardboard ramps, paper people dancing, acrylic fires raging, or cotton steam rising from cardboard factories, there's a lot happening in the Exquisite City.
Update: There will be an artists reception from 6–8pm at the Chicago Tourism Center on Friday, 30 January.