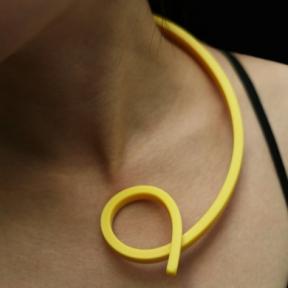 This is: is a design company that was established in 2007. This is: is a brand name that is about conveying a straight forward idea of the product, aligning with the brand. This is: is a design company whose aim to deliver high quality viable environmental design with a sustainable and strong design mindset. The brand name forms a part of each of the product names giving them a unique and honest identity. This isâ"¢, hopes to use the brand and concept to provoke people to pay attention to the value and meaning of what they buy.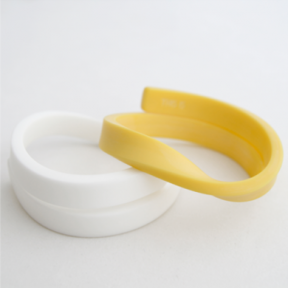 This is AKA Bonnie So has an online store through Ponoko which sells simple innovative jewellery using water based solid acrylic. Including the This Is Loop necklace, This is Knot bangle and This is 1/2 Hitch (I am not sure what it is but it looks cool).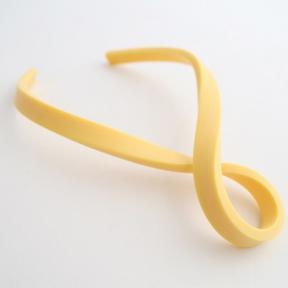 Born in Hong Kong in 1986. Bonnie moved to Australia for education in 2001. During her Bachelor of Design (Industrial Design) in 2006 she spent a year aboard at Hochschuler Technik und Wirtschaft Dresden (FH) in Dresden, Germany where she further develop her passion and found her purpose for design. In 2007 she graduated as an industrial designer from Royal Melbourne Institute of Technology (RMIT) University. On the same year in 2007, she established the brand, This is after designing a homeware product, This is a Trivet. A product that is about re-purposing waste. She first showcased This is a Trivet at the Melbourne Design market during the Melbourne Design Festival in 2007. After the success she has also exhibited at the Salone Satellite, Milan International Furniture Fair in 2008. Sine then she continues to further her practices in design and continue develop This is: in Melbourne.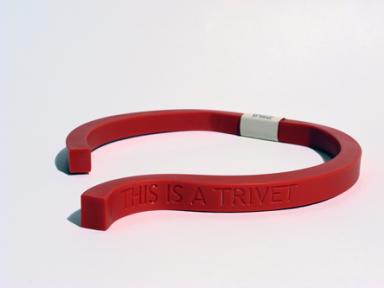 for more check out her Ponoko Store or her Web Site to see her This Is a Trivet.