As most of you know, mass-customization is a movement, and Ponoko isn't alone in trying to give people a way to create custom products. A similar but more experimental venture begun by Eindhoven based industrial designers Woulter Walmink and Alexander Rulkens aims "to give people the creative freedom to design their own products". They were recently at Dutch Design Week sharing their online interfaces and laser-cutting custom coasters.
Studio:Ludens lets users interact with Flash-based tools at their website to tweak and customize a standard template for a specific product. There are currently two design tools: the epa:kato and the lux:sculptor.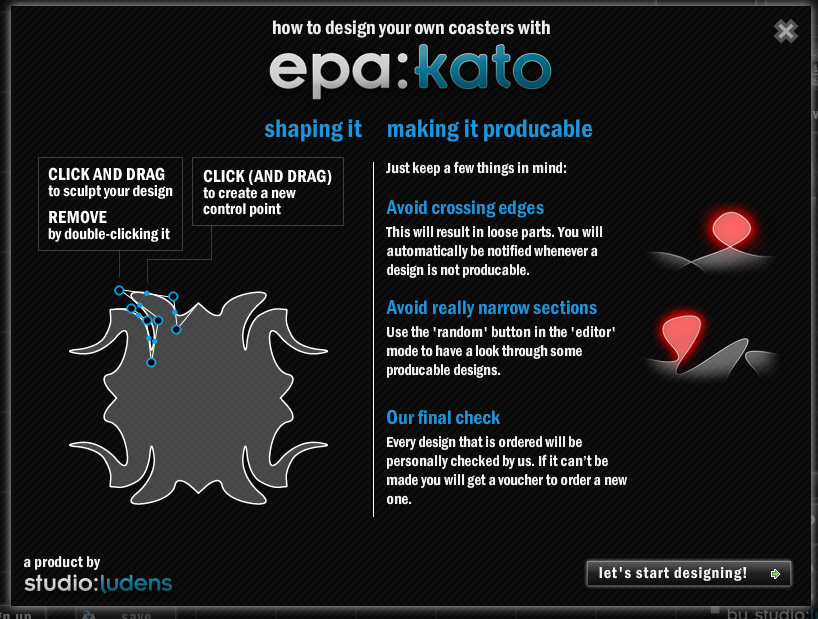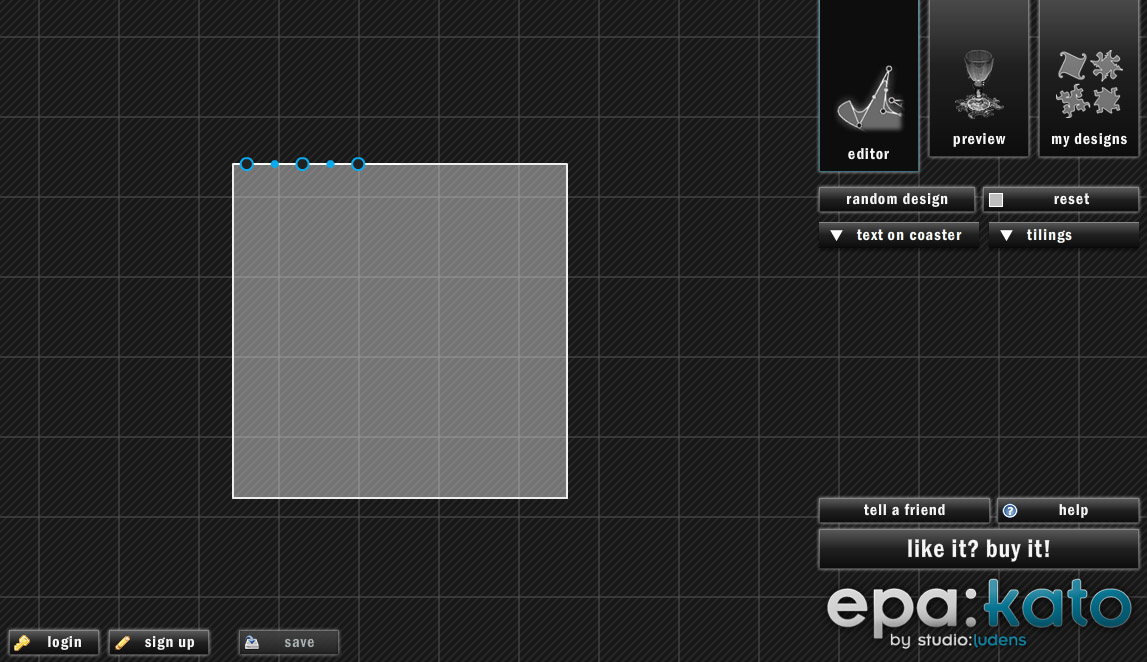 The epa:kato is intended for the design of unique coasters. You begin with a square that has 5 vector points. Clicking and dragging one of these points will manipulate the contours of all four corners. Clicking the smaller points will create 2 new vector points. This type of symmetry control results in snowflake-esque design. Below is a selection of designs in the epa:kato gallery.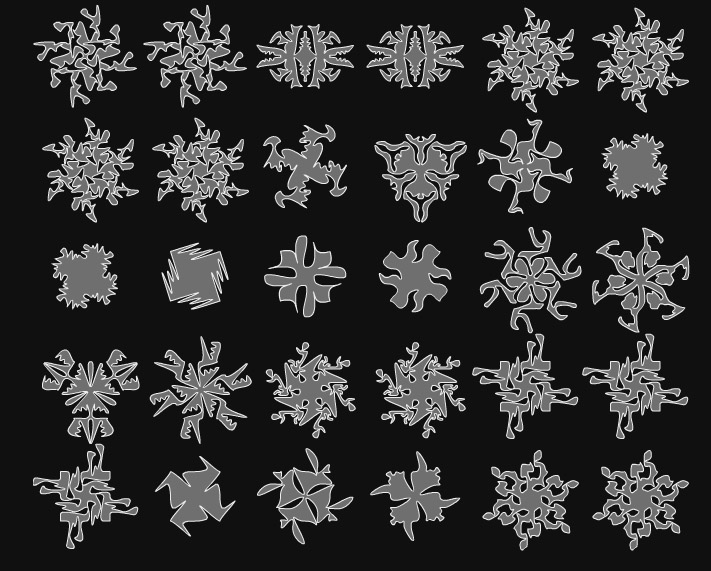 The lux:sculptor tool is still in the prototype phase, but is interesting in that the tool is driven both by the keyboard and the mouse. You begin with the shape of lamp composed of concentric rings. Specific keys create "waves" or distortions in those rings, and pressing the space bar saves the design on the screen.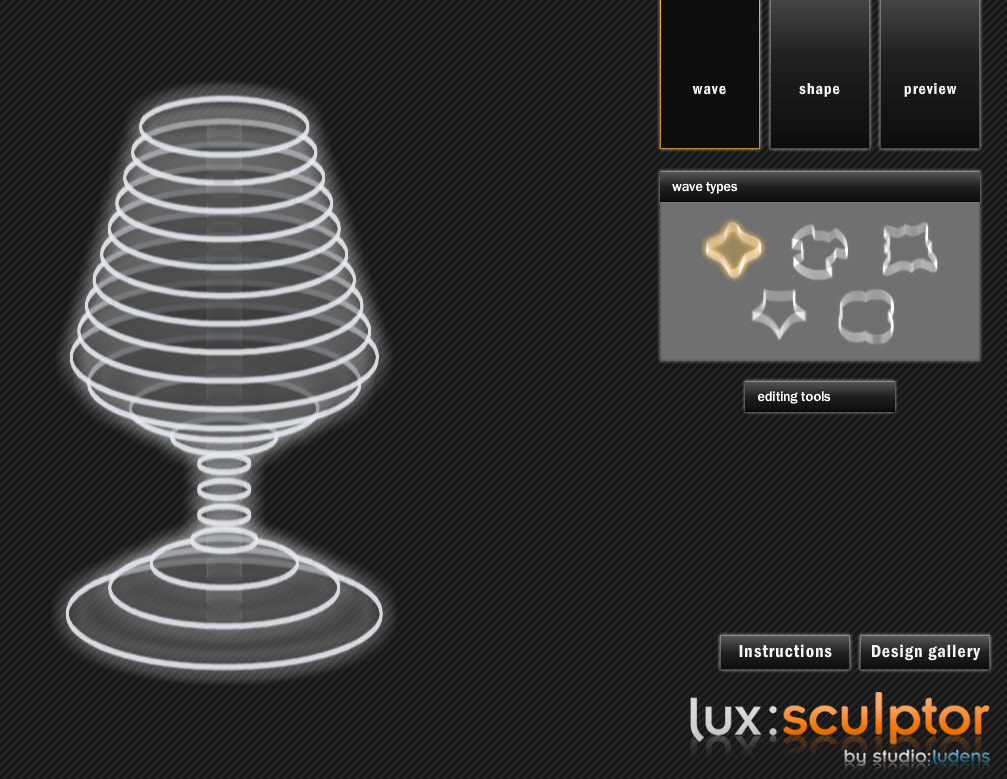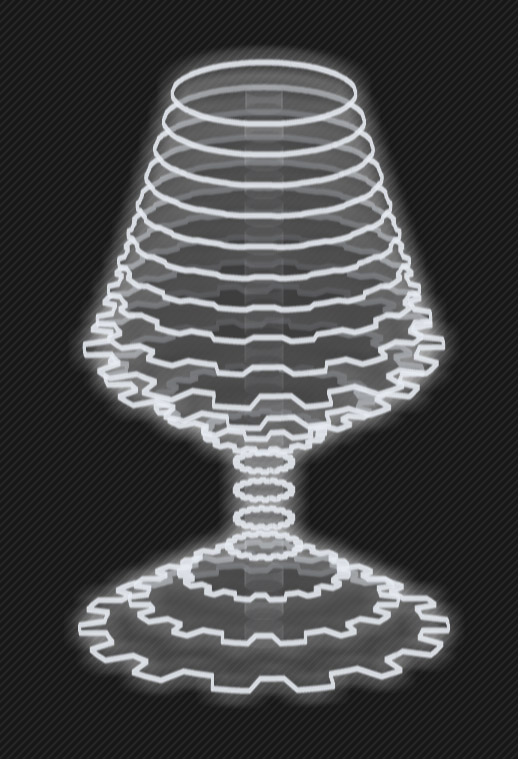 Once you've saved this part of your design, you can then manipulate the overall silhoutte of the shape.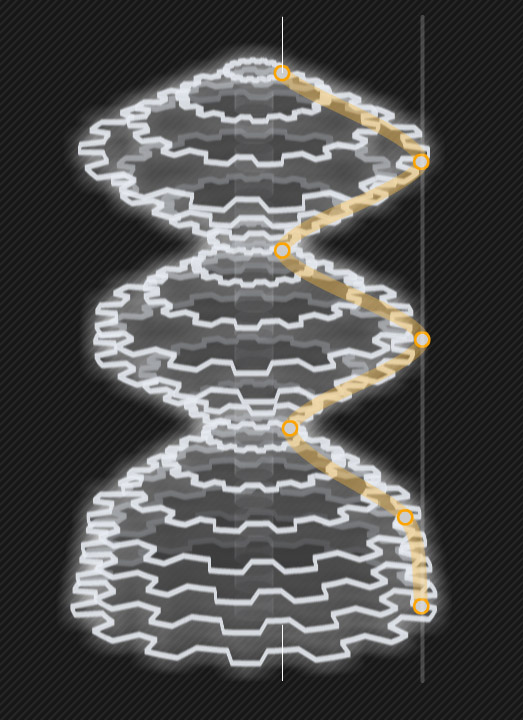 And of course there's the gallery:

I really like how Studio:Ludens allows people to engage and play with the process. In fact, they tell us that the word 'ludens' comes from the book 'homo ludens' which means 'playful man'. Keep up with the Ludens duo over at the Studio:Ludens blog.