With their flexible but resistant materials Tau children's furniture/toys flat packed for kids..Anna Britz is Tau's graphic designer and
Jorn Alexander Stelzner is the product designer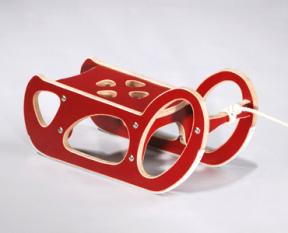 Tau children's furniture are delivered as a single sheet. The individual elements are taken out of the face and plugged together. Only a few screws are needed to give extra hold and safety. The sled above is for children from 1 year, who like to be dragged through the snow.
The seesaw below is a fun playobject for the garden but also suitable for indoor use due to its anti-skid stoppers.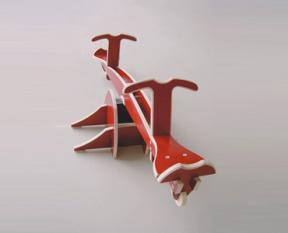 These stilts make little persons 40 cm taller.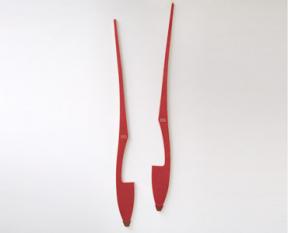 With the barrow your child is able to train balance and coordination in a playful way or they can sit inside to be pushed by someone else. The barrow is suitable for kids from 2 years on.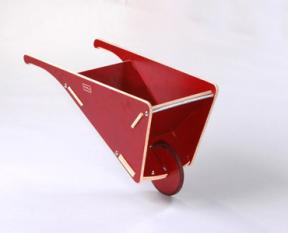 All of these products are available from kids modern which has a great range of cool kids stuff to inspire your own Ponoko creation, like the Rocky Family from British design studio PearsonLloyd.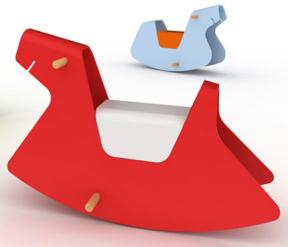 Rock on.