Target A Specific Audience. With An Idea For Airbnb.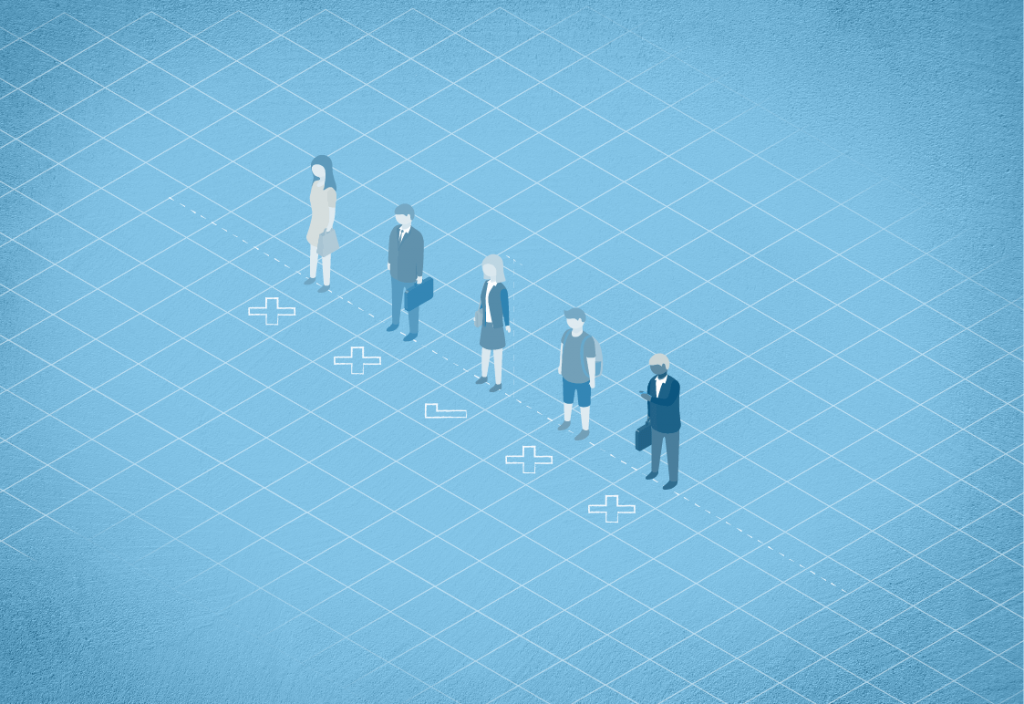 All event attendees are not created equal. Some are ideal buyers for what you offer, and others aren't. That's why targeting a specific audience is so critical for event success.
Targeting Your Audience: What It Really Means
Who are you targeting? Mid-size firms in your geographic region? Tech savvy corporations? Anyone interested in your products or services?
Mandy Porta, owner of Success Designs, a Baton Rouge, Louisiana- based website design and marketing firm, says these kinds of targets are way too general.
"Targeting a specific market does not mean that you are excluding people who do not fit your criteria," she explains in the Inc. article How To Define Your Target Market. "Rather, target marketing allows you to focus your marketing dollars and brand message on a specific market that is more likely to buy from you than other markets. This is a much more affordable, efficient and effective way to reach potential clients and generate business."
Whether you exhibit at events hosted by other organizations or you produce your own events, determining your audience is one of the most important functions within the event planning process. Without defining your audience, you can't possibly know where they hang out and where to reach them with your marketing messages says Mark Walker in the Eventbrite UK article How To Avoid The Number One Mistake Of Failed Events.
"Without having a defined audience, you can't understand why they would want to attend and what your messaging should be," he says. "Nor can you speak to them in their language, create a realistic budget, pick an appropriate venue or develop a compelling Unique Selling Proposition (USP) for your event."
Event Swag Needs A Target Audience, Too
Just like your overall event presence should be targeted to your specific audience, the swag you choose should be designed with your perfect customer in mind. Yet all too often, promotional products selection to support your event presence are put off until right before the event, leaving no time to design something cool and meaningful that aligns with your brand DNA and truly speaks to your audience.
Additionally, most event swag is chosen out of a generic catalog—meaning, the items may or may not tie in to your overall marketing strategy and the brand story you want to tell.
So what would happen if you included your target audience criteria within the event swag design process? Identify demographics (gender, age, education, income, occupation, etc.) as well as psychographics (lifestyle, hobbies, values, personality, etc.). Then design branded merchandise your audience wants to receive so badly that they'll stand in line to get it and then photograph it for social media to tell all their friends about it.
Is this possible?
To find out, we took on a challenge to design actual product ideas for event giveaways for some of the world's best tech brands as examples. The goal is to create truly custom promotional products that fit the example brand like a glove by baking in the DNA of the brand + audience + event.
Additionally, the products designed must achieve a measureable marketing goal, be different from every other promotional product at the event, be different from every other promotional product the brand has used at events before, and it must be packable in carry on luggage (because what good is it if recipients can't take it home with them!).
Keep in mind there is no endorsement of any products by the brands represented. We're simply trying to tell a story of what IS possible by using brands and events that you know and understand. So check this out:
Event Marketing Swag Idea: Airbnb Superhost Mini Chalkboard
The Brand: Airbnb
The Event: Airbnb Open LA
The Audience: Hosts from 100 countries
The Marketing Goal: Build brand awareness via repeat product exposure and use after the event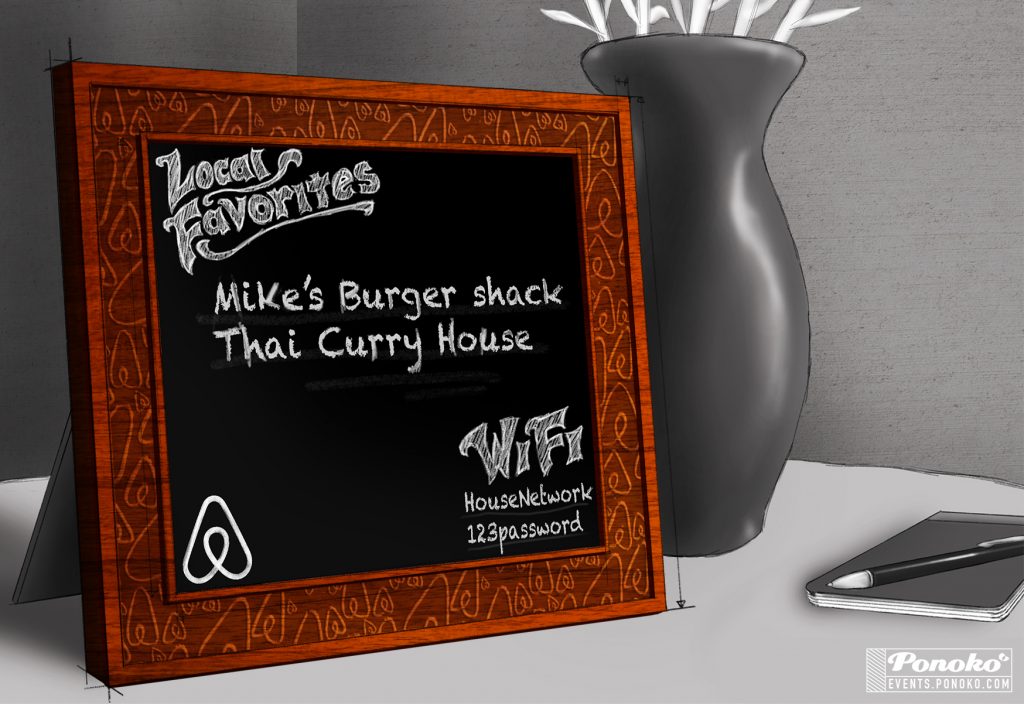 Memories are only as good as the people you share them with. And the right event swag can help cement those memories and enhance an amazing experience. The Airbnb Open LA is a festival that brings together hosts from 100 countries to inspire one another and explore Los Angeles in ways that only locals know about.
To keep that "local's only" vibe going after the event, designer Anna Corpron created a framed mini chalkboard that can be hung in the host residence. Each chalkboard would be imprinted with the Airbnb logo and a phrase—such as "Don't Miss These" or "Our Top Recommendations" or "Top Spots"—with space for the host to write in their favorites.
"Airbnb allows travelers to live like locals," says Corpron. "With this mini chalkboard, hosts can easily provide visitors with some of their top local recommendations. This sharing of insider tips creates a positive connection between the traveler and the host."
The chalkboard's smaller size makes it easy for hosts to pack it in their suitcases for the return trip home, and it will fit into any size residence from a resort-style villa to a studio apartment.
Why does this idea work so well? Having a place to share simple details such as a wifi password or leave a personal welcome note goes a long way toward improving the guest experience and bringing life to new ways of hosting. And that's what Airbnb is all about.
Defining A Target Audience Gives Your Event Presence Clarity
According to Mark Walker in the Eventbrite article, there are three key steps to developing your audience understanding: Creating a persona, research and market sizing.
"Bringing this all together should leave you feeling confident that you have a real audience for you event, you know what they care about, how to speak to them and where to market your event," he says. "Without a defined audience, your event is really just blowing in the wind, hoping to catch someone's attention without a strategic plan or any direction. With it, and you're one giant step closer to a successful event!"
So what do you think? Will targeting a specific audience change how you design event swag for event marketers? And how does this approach improve the promotional products designed for events?
Let's get the conversation started. We'd love your feedback and constructive criticism in the comments. Also let us know what promotional products you've received that have really made you say "WOW!" Got ideas on what event swag you've never seen but would love to receive? Let us know that, too.
Don't think than any promotional product can successfully build your brand. This is one of the biggest reasons why event swag fails. Only when you design to a specific target audience will you find swag success.
This is the fifth in a series of 12 Immutable Laws Of Event Marketing Swag. For links to each law as they are published, check out the article that started it all: "How To Reinvent Your Event Swag Strategy: 12 Immutable Laws Of Event Marketing Swag."