Ponoko-made projects from Tan Tek Wee and Antonio Barber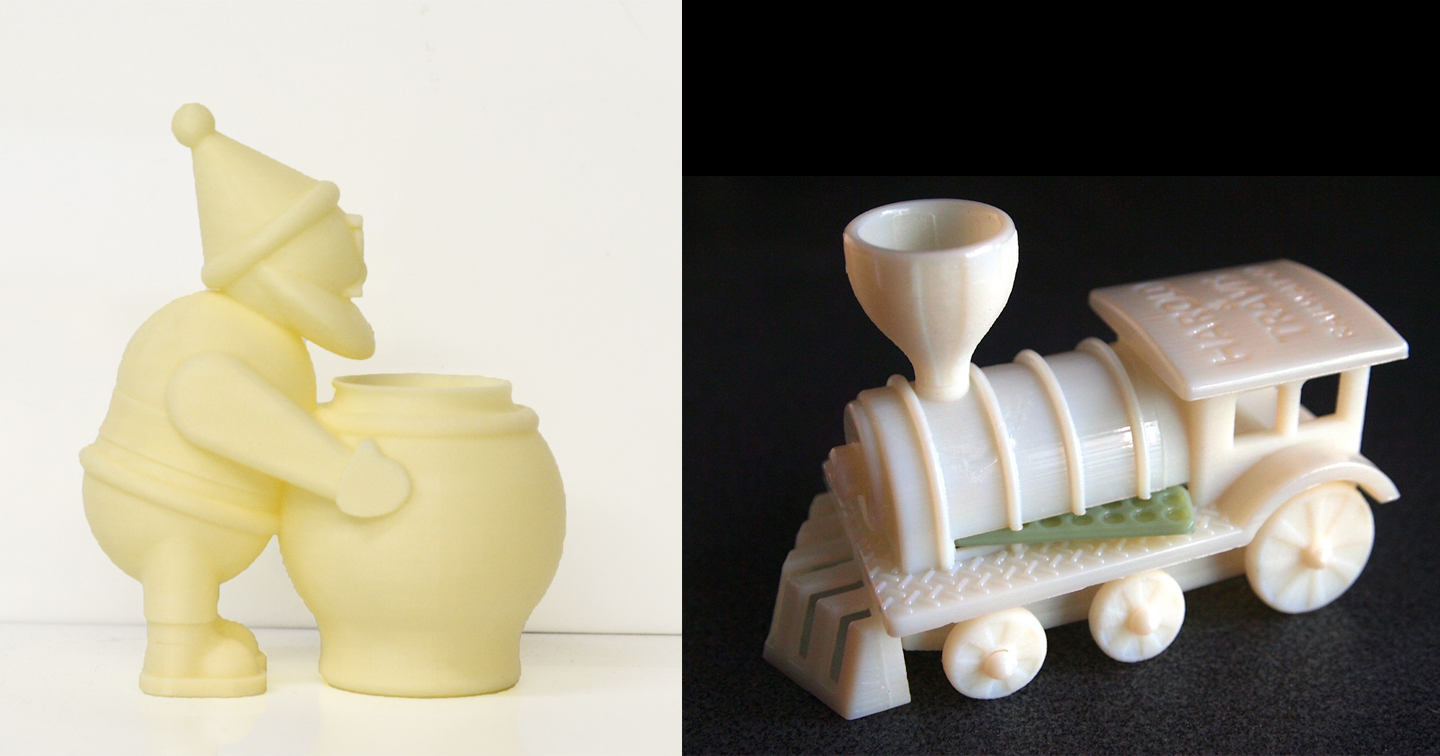 Last winter Ponoko teamed up with 3D software program ZW3D and 3D model library GrabCAD to 3D print the winners of their Holiday Design Challenge.
There were over 85 entries from around the world, and we've checked in with the winners to share their experience and final 3D printed designs.

Tan Teck Wee of Singapore won first prize with his flying toy train.
"I'm always looking out for other CAD software," says Tan, a professional software developer and 3D printing hobbyist.
As a hobbyist, he was excited to see the quality of the commercial print from Ponoko which was made with a combination of our white Superfine Plastic and green Durable Fine Plastic.
Tan's biggest piece of advice on designing for 3D printing is to pay attention to the requirements of the material you want to use. "Keep in mind the minimum wall thickness, and put in some tolerance," he advises.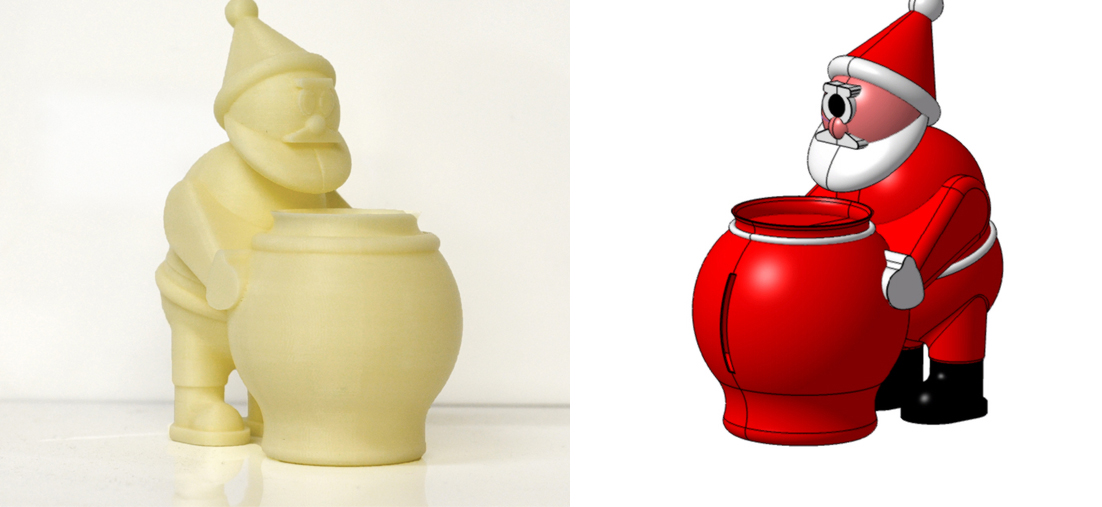 Third place went to Antonio Babler of Michigan for his Santa Safe. Antonio has plans to paint his print which was made with Ponoko's ivory Durable Gloss Plastic.
As a senior product designer in the automative industry, Antonio's expert tips also emphasizes the importance of material requirements: "Understand that the design will be built in layers, and design specifically for the kind of 3D printer and material you're using. For example, some designs need drain holes, some must be printed open, some require a minimum wall thickness, etc."
Congratulations and thanks to the winners for sharing their tips and pics!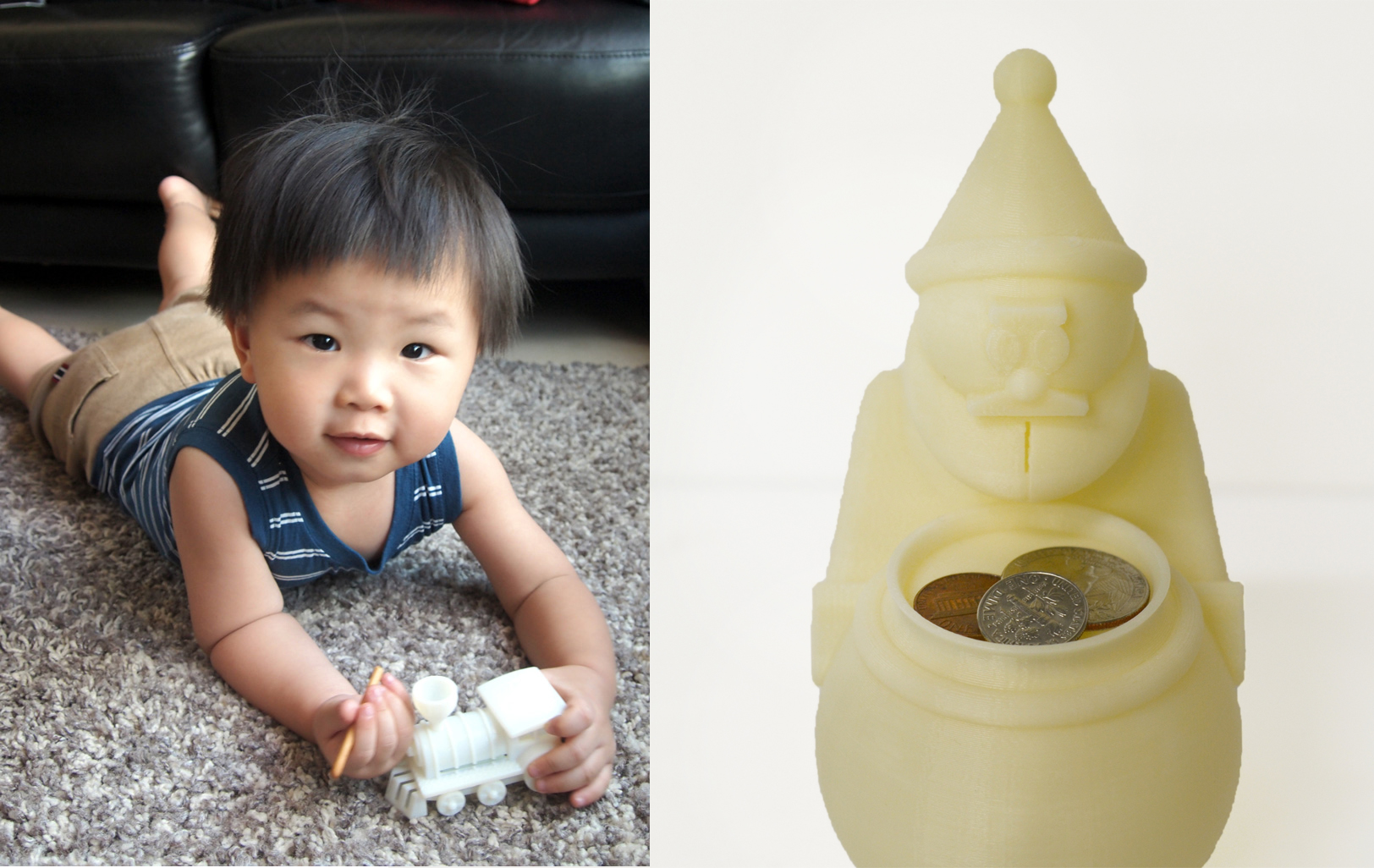 Resources:
• GrabCAD — a library of free design files and models
• ZW3D — all-in-one, affordable CAD/CAM
• Ponoko — online 3D Printing and Laser Cutting service