Ponoko-made project by Garland West
Ever wondered what it's like to get a shipment from Ponoko? The video shows Garland West, an artist/crafter outside of Charlotte NC, unboxing her recent lasercut order featuring a variety of materials and sheet sizes.
You can see her peeling the protective paper and popping out her designs including bamboo business cards, acrylic jewelry, and a big red octopus.
"A lot of the items you see in the unboxing video are pledge rewards for my Kickstarter project," she says.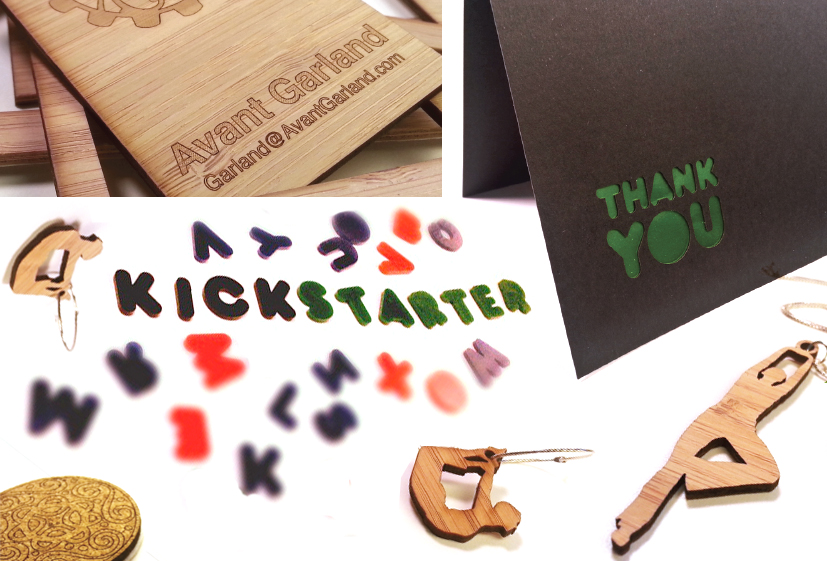 "I made thank you cards from cardstock, yoga pose jewelry from bamboo, and coasters out of cork." And the octopus? "Oh, that's not a reward. It's a 'clocktopus' project I'm working on."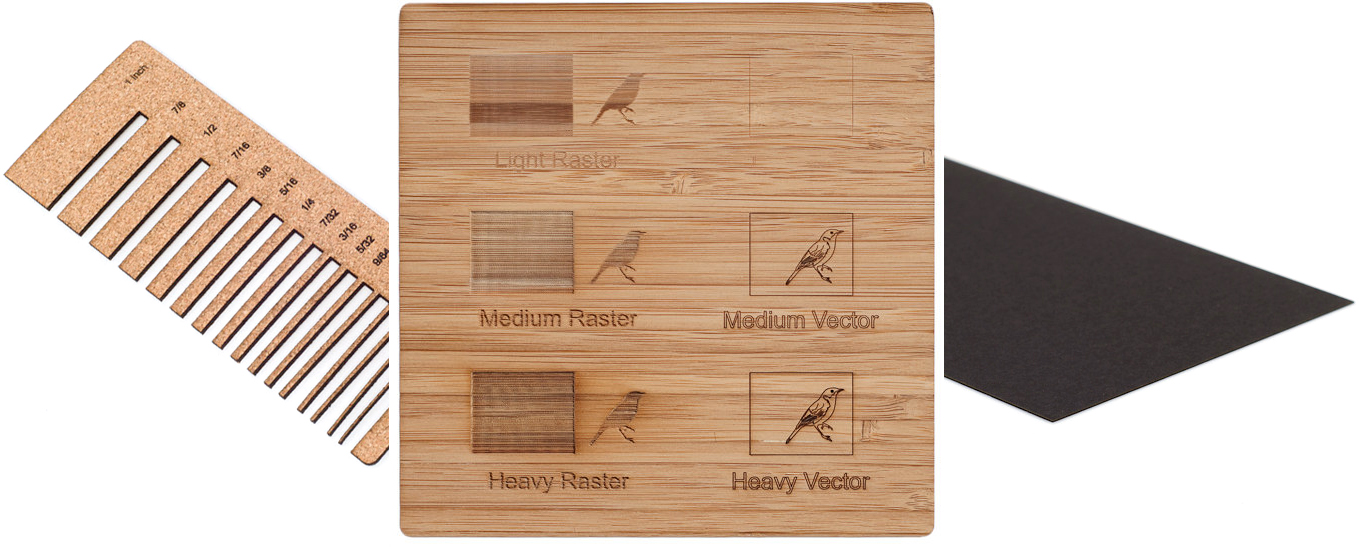 Garland's goal is to raise $5000 to purchase a lasercutter and start a new jewelry label called Avant Garland. (Her first jewelry line, Eclectic Circle, was featured on our list of 100 Lasercut Jewelry Designers.)
"I had the wonderful opportunity to work with an Epilog Laser at a company I was employed with and really connected with jewelry making," she tells me. "After I left that company I no longer had access to a laser cutter and started using Ponoko's lasercutting service. But I'm ready to dedicate myself full-time to Avant Garland, and for me it makes sense to bring the production in-house."
Good luck to Garland on reaching her goal. She's halfway there already!