now thinner, finer, and gets better results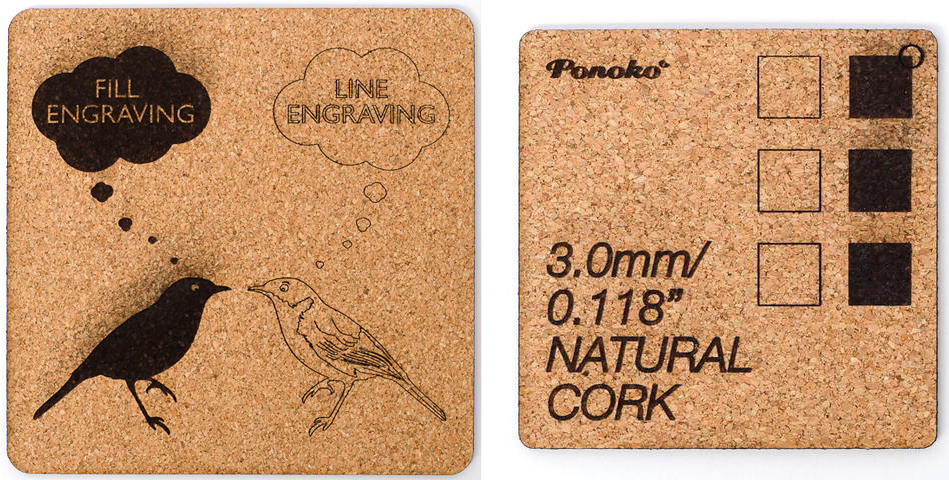 Awhile back we had to discontinue our cork material because the laser-cutting results just weren't that good. But material man Dan has found a new, better cork!
Our new Natural Cork material is now thinner and has a finer grain, giving it better results from laser-cutting. (Check out that width sample thing.)
Cork is light weight, soft, compressible, and naturally rot and fire resistant. It floats too. But best of all, it's a renewable resource — the cork bark can be 'stripped' off allowing new bark to grow in its place without killing or damaging the trees.

You can check out all of corks fantastic qualities first hand by ordering a Cork sample for just $2.50.
For making stuff out of Cork, material sheets start at just $4 for a P1 size. Can't wait to see what you make!