The Laser Cutter Roundup — a weekly dose of laser-cut love: #52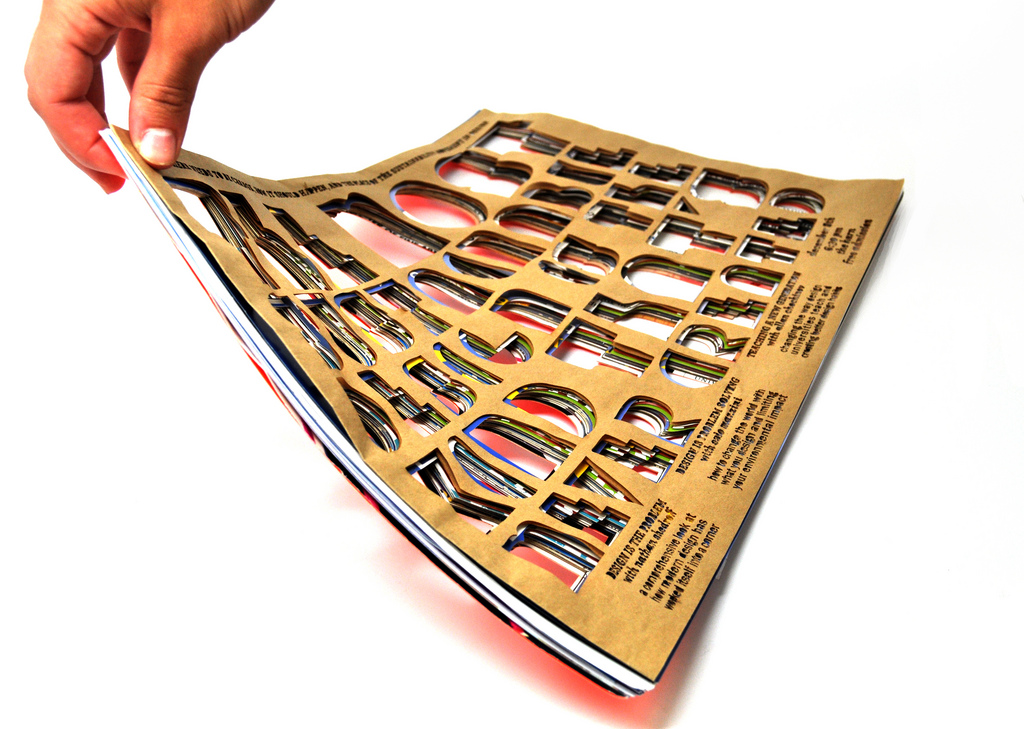 Hey, Sam here. I'm back collecting this week's posts from The Laser Cutter.
Can you believe it's been a whole year since the TLC roundups have started?
Above are laser cut posters Laser cut from cast off posters from Jessica Stoun.
After the jump, a ukulele, the Guggenheim, the globe, a dragonfly, an egg(cup), and a rhinoceros…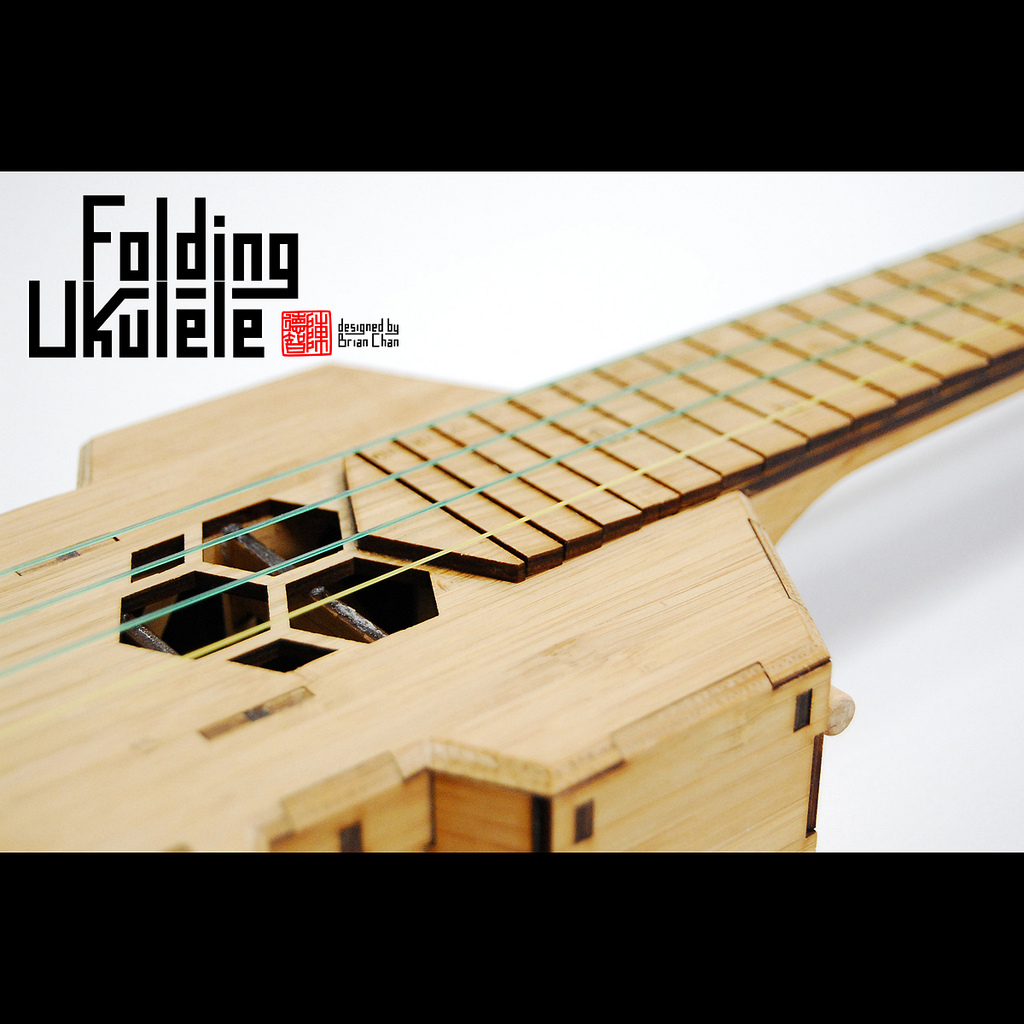 Above is the Folding Ukulele laser cut from bamboo plywood by Brian Chan and available through his Ponoko Studio.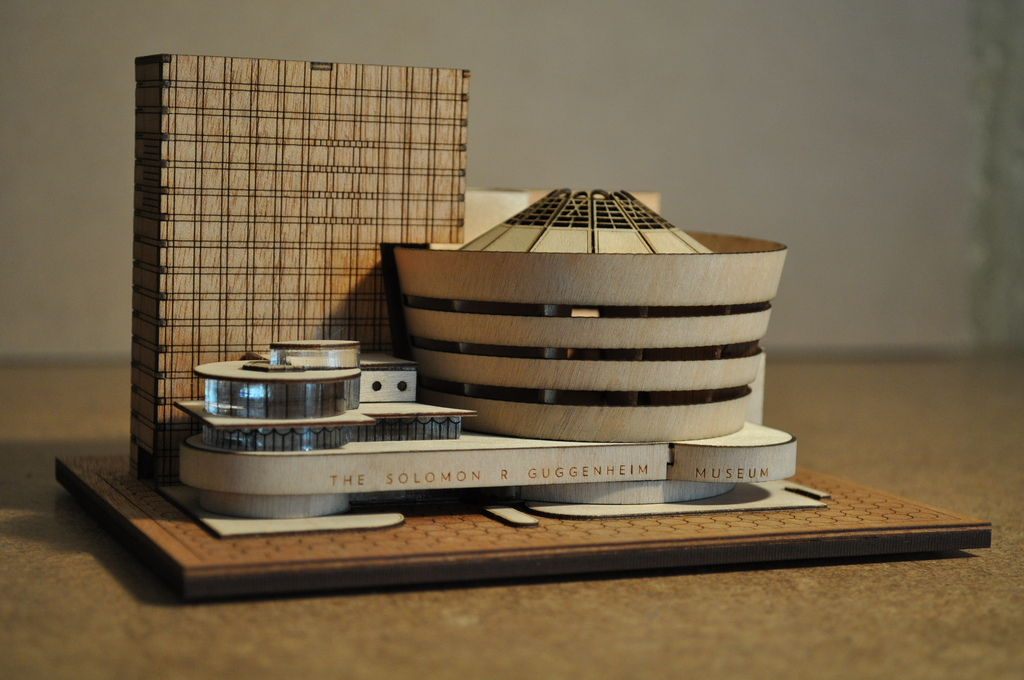 Above is a model of the Guggenheim by Little Building Co.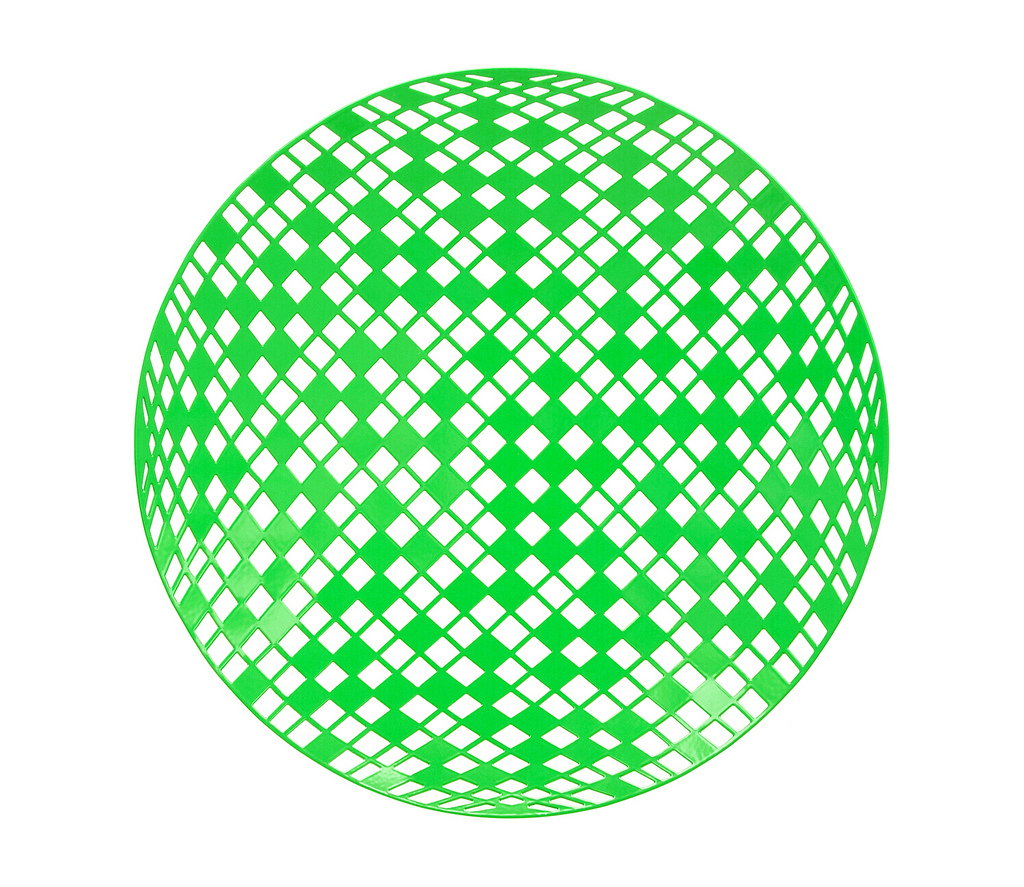 Above is the Globe Bowl, a perspective grid laser cut into 1.5mm steel from Bouf.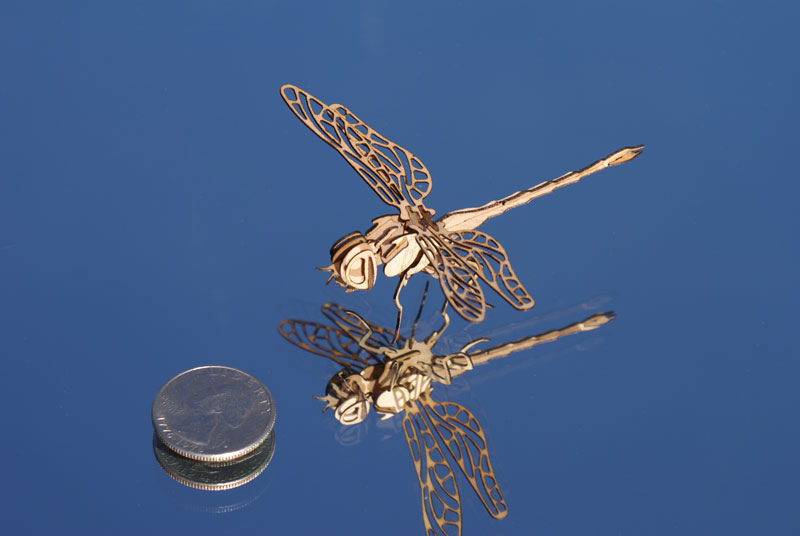 Above is a time dragonfly from tweakie.cnc.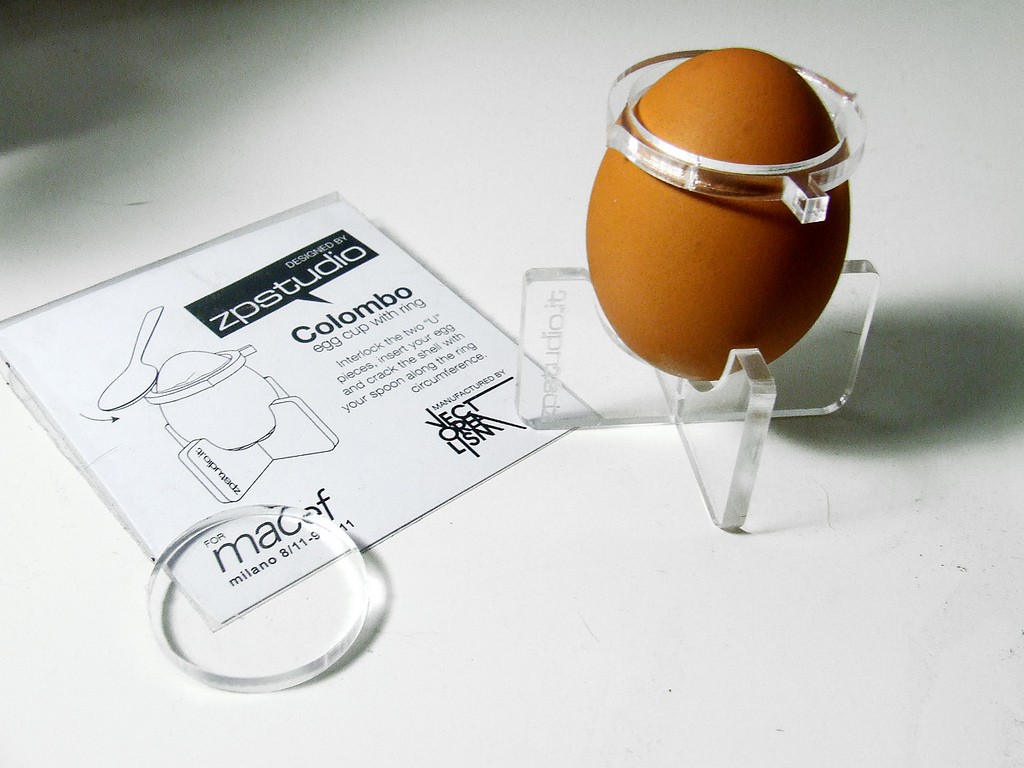 Above is the Colombo Eggcup designed by ZPSTUDIO and laser cut by Vectorealism from acrylic.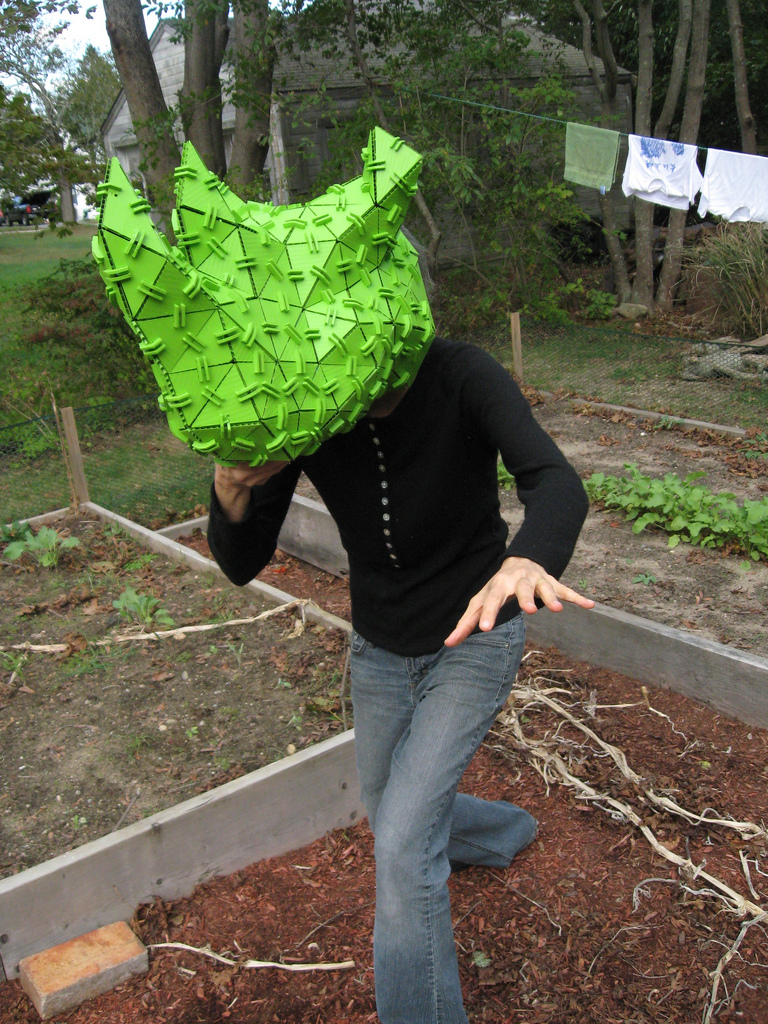 Above is a polygon rhino, another work from Paul Kinsky, this time laser cut from coroplast. See more here.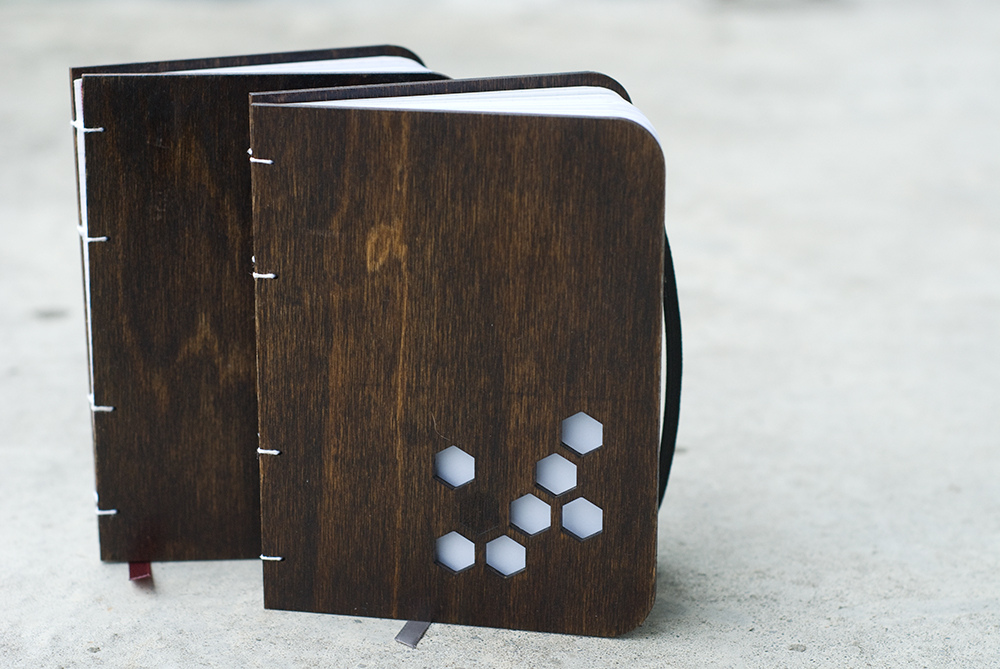 Above are laser cut Baltic birch journal covers from Killside Krafts.