Makers making music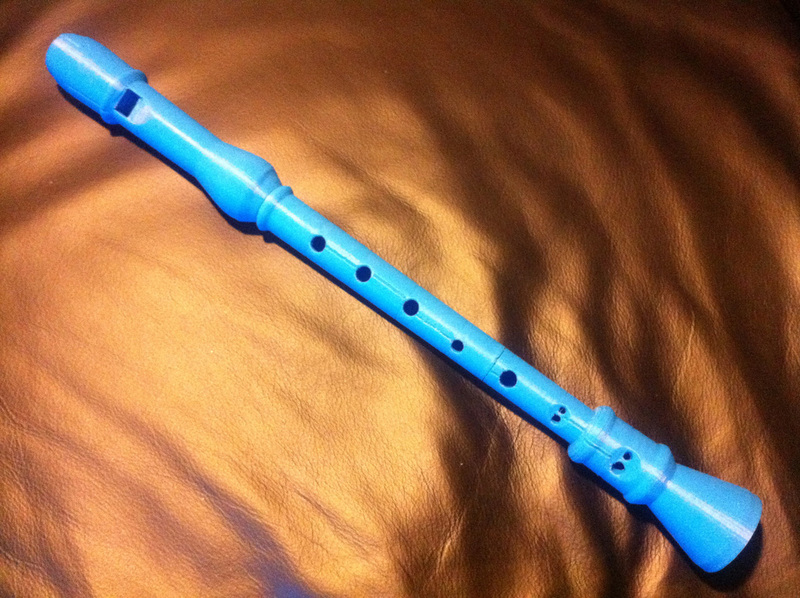 I came across this neat project by Joseph Larson (aka cymon) a couple of weeks ago: a recorder that can be freely downloaded and 3D printed on a hobbyist device. It's still in an experimental state, but even the first version — now marked as "do not print" — is capable of making noise. Thingiverse user Jeff Rutzky demonstrates in this video:
There have been other 3D printed instruments of course, but as far as I know they've tended to be closed designs, or required a commercial printer to be made successfully.
After helping Joesph with his recorder, Tony Buser started work on less complex design – a parametric six-hole flute: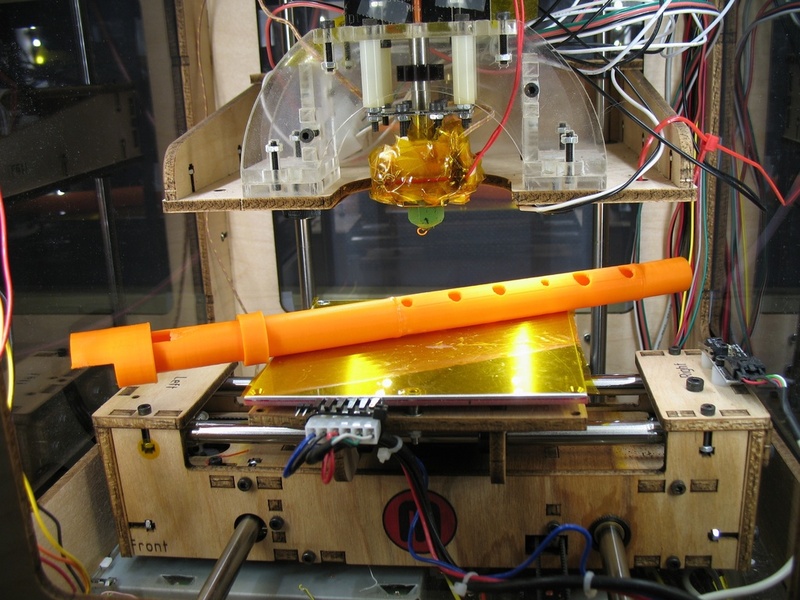 Like Joseph's recorder, the six-hole flute is currently marked as a work in progress, but Tony has played a short song on it:
I'm really looking forward to seeing how these instruments develop, and what other fully-printable designs folks come up with. Maybe a complete 3D printed orchestra someday?
If you'd like to try the recorder for yourself, the design can be downloaded from here: http://www.thingiverse.com/thing:12168
---
Derek Quenneville is a 3D printing evangelist who posts weekly on the Ponoko blog. Follow him on Twitter @techknight.