The Laser Cutter Roundup — a weekly dose of laser-cut love: #17
Hey, Sam here. I'm back collecting this week's posts from The Laser Cutter!
This was a pretty slow week – I found myself in bed Monday, Tuesday, and a good part of Wednesday with the flu. Above is a tetrahedron construction from Brian Zeng.
After the jump is a head with a slot.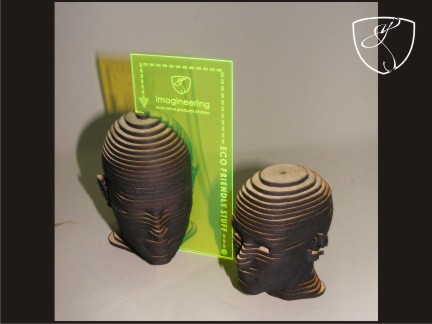 Above are the aforementioned head-with-a-slot from Karthik Janardhan.