Ponoko Product of the Week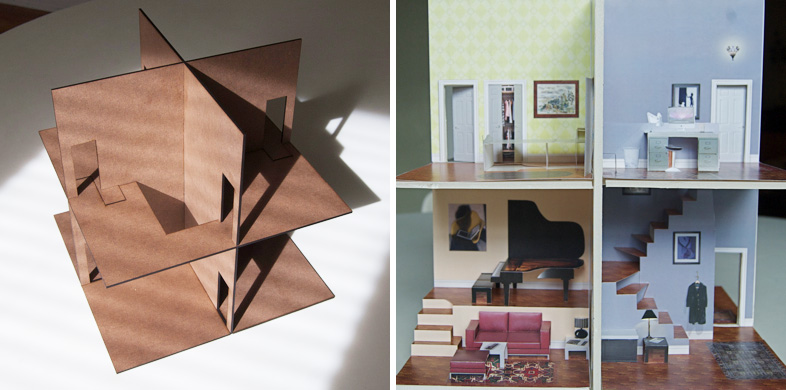 I love this simple but perfect "Foldable Dollhouse" from Make Anything aka Katherine Belsey. The house structure is lasercut from 3mm hardboard and provides a blank canvas for 8 doll rooms.
But if you would rather have a fully-furnished, turnkey dollhouse, you can order the pop-up paper interior at MakePopUpCards.com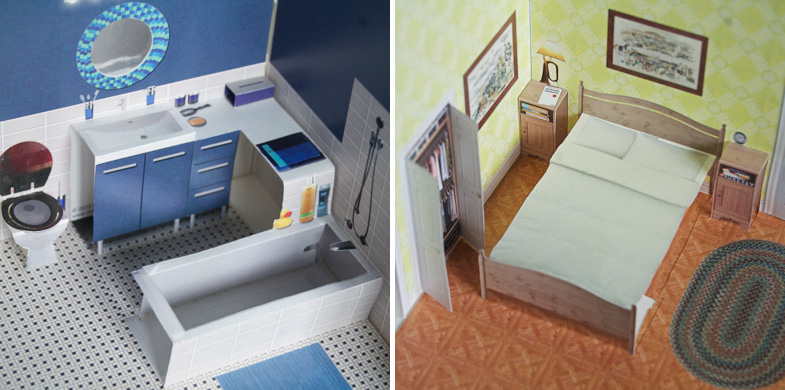 The lasercut house is available for $55 in MakeAnything's Ponoko Showroom or download the structure plans for free.
The paper interior comes in the form of a book and is available HERE for $21.95. (10% off until Halloween! use coupon code HARVEST at checkout.)