Cardboard doesn't have to be used only for cheap prototyping.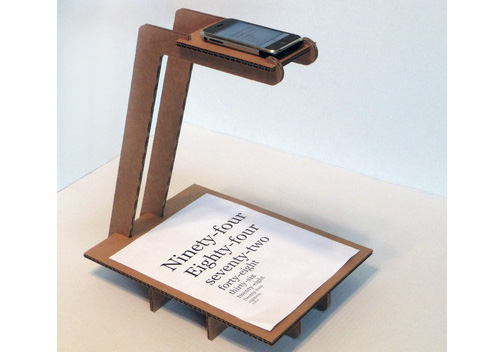 University of Cincinnati Industrial Design student Kyle A Koch was already familiar with digital fabrication when he joined Ponoko to make his original iPhone Document Scanner.  The exciting part was being able to sell the scanners from a showroom without the need to keep stock on hand.
What type of products do you make with Ponoko?
So far, I've been working on accessories for use with cell phones, specifically the iPhone. I'm working on a couple concepts I've been mocking up, and hope to produce them through Ponoko soon. I've also just completed some coasters, based on a fractal known as the Koch Curve.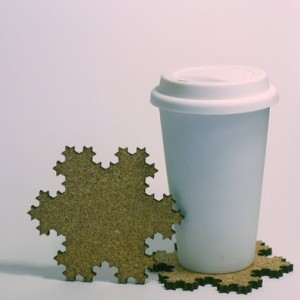 How would you describe your creative process?
I tend to look for problems in my daily life, and catalog those for examining later. If you experience a problem, chances are someone else is interested in paying for a solution to that problem. Sometimes I find inspiration in other people's work as well, and use it as a springboard for new concepts.
What are your favourite materials to work with?
I've used corrugated cardboard a lot, because it's very versatile, inexpensive, and recyclable. I have experience in the point-of-purchase industry where our primary material was corrugated cardboard, so I'm sure a lot of my fascination with cardboard comes from that.
I've worked with felt, and mdf as well, but just submitted a prototype to be made from bamboo, which I like because it's renewable and beautiful too.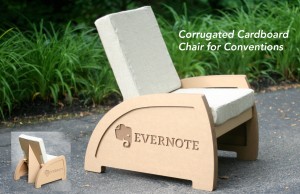 Have you been surprised by anything in the Ponoko process: positives/negatives?
I've been surprised by how easy it is to use a showroom for displaying and selling products. I like that there are no listing fees, and you can show your plans indefinitely, as opposed to some other sites out there for handmade goods.
The prime membership is fantastic because it lowers my making costs, allowing me to offer my products for a lower price too.
The most surprising thing to me is the amount of international interest I've received. Shipping is probably the only frustrating aspect for me, as shipping to some countries can get rather expensive. Fortunately, the expansion with new nodes going online around the world is encouraging. In terms of trying out new designs, it's tough to wait and see what your newest product looks like, but I hear there may be rumblings of change to help combat this too.
Do you have any tips for other users?
If you know what you want to make, just start making it. If you don't know what to make, try something simple. Try prototyping with an inexpensive material, if this is your first time making something laser-cut.