Drumroll please . . .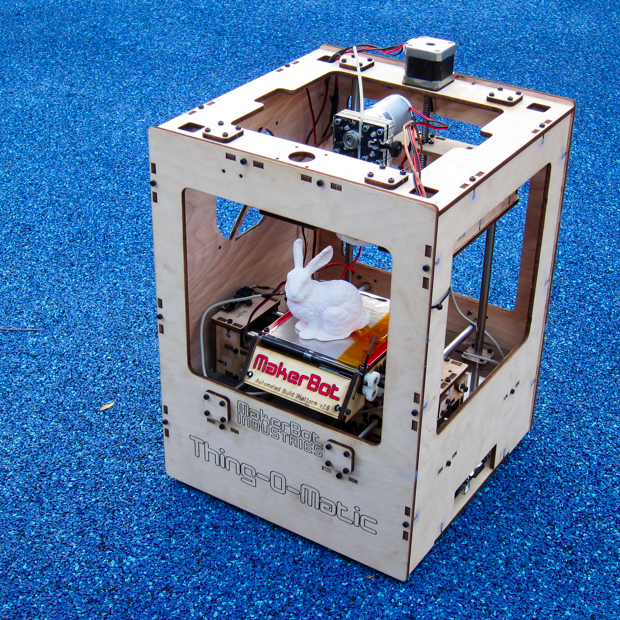 Makerbot has just announced the release of their new and improved 3D printer, the Thing-O-Matic. This printer will replace the CupCake as their flagship product (you can get the CupCake at a discount until they run out). The Thing-O-Matic claims to be fully automatic, extremely reliable, and easier to use with higher quality prints. Sounds pretty impressive!
From reading the press release on their blog, it looks like this printer is designed to need little to no intervention by the user once it's set up. It's still sold as a kit like all the Makerbots have been, but once assembled it appears to be plug-and-play. This, along with improved printing resolution, puts it a little bit closer to printers like the UP! 3D printer we recently reviewed, while staying a whole lot cheaper.
CLICK HERE for the Makerbot blog post with all the details.
CLICK HERE to purchase the Thing-O-Matic for $1,225.