Form Follows Energy: CNC + Laser Cut Solar Home

What's the biggest thing you have ever laser cut?  We've seen examples of digital manufacturing at the smallest of scales through to explorations with serious construction materials. Laser cutting and CNC goes large in Spain where the challenge of building the cheapest solar home in the world has been tackled head-on by the Institute for Advanced Architecture of Catalonia and MIT's Center for Bits and Atoms.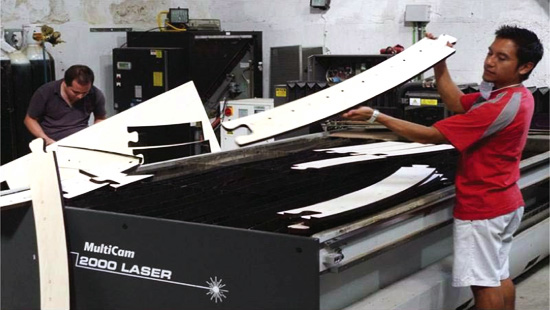 This 75 m2 house is designed around the needs of a family of four, and thanks to clever use of both CNC milled and laser cut wood for the main structural components it is possible to assemble the entire house in only fifteen days.
IAAC's vision from the start was to achieve a new model of industrialization rather than simply resorting to mass standardization. By utilizing new production techniques and the latest in digital machines, IAAC saw each product being unique and adaptable to a specific set of issues.
Designed and built as a part of Europe's first Solar Decathlon in Barcelona, the structure of this house is directly influenced by where it is to be located. The paraboloid form can be shaped and distorted to suit optimal summer orientation in various cities around the world. Climatic modelling contributed to this unique dwelling, where the 20th Century's maxim Form Follows Function is given a 21st Century flavour: Form Follows Energy.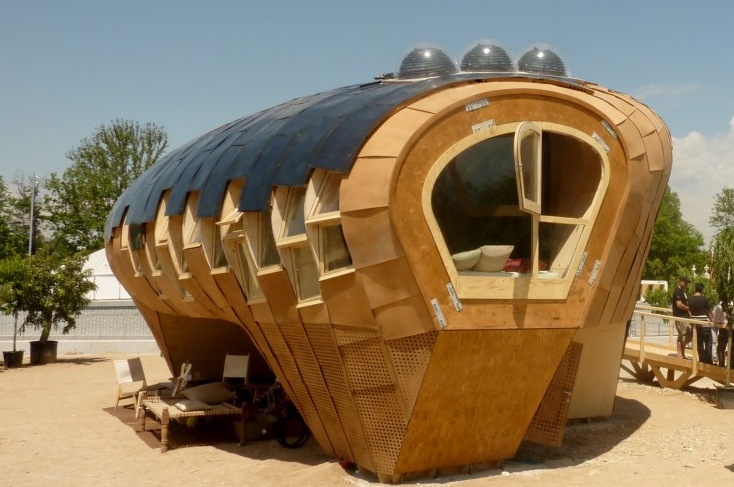 See more on Fab Lab House about how the structure was built, and the full story on the way that it uses sunlight, water and wind to create an optimised microclimate. It seems as though much has been happening since we last featured the IAAC here on Ponoko…
Via Designboom