"We believe the time is right for 3D printing to become mainstream," said Stratasys Chairman and CEO Scott Crump.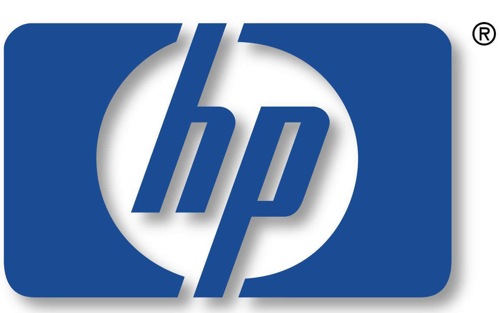 "We also believe that HP's unmatched sales and distribution capabilities and Stratasys FDM technology is the right combination to achieve broader 3D printer usage worldwide. HP has made a similar move in this market before, capturing a dominant position in large-format 2D printers."
Now we have a couple of heavyweights joining forces to bring 3D printing into the mainstream but we do not yet have the initial price point of the 3D printer. We are faced with the price gouging that may well follow if HP uses it's current business model of making their money out of consumables more than the product itself.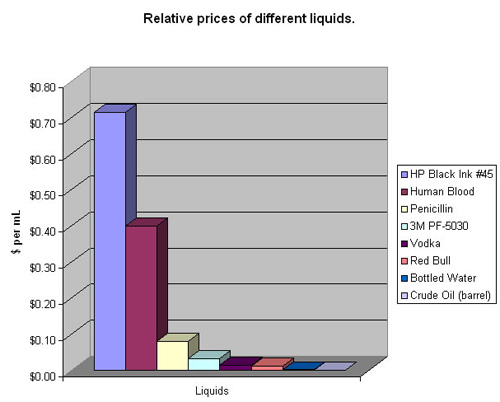 The example of the cost of ink compared to other liquids in the graph above (slightly outdated from a 2006 gizmodo post, and maybe of interest to vampires in that it compares ink with the cost of blood, which is weird in itself, imagine if HP sold blood, but back to the story at hand)
Even though the cost of consumables may rise with a HP branded polymer cartridge at least it is a major leap forwards getting 3D printing onto the broader public's radar. How many schools and businesses may be more comfortable buying a 3D printer from a 'reputable, known brand' rather than something like RepRap or MakerBot. What greater way to open up mass customization, consumer innovation, product hacks and mutilations than access to the tools used by the professional designers.