Exploring mechanical movement, elastic tension and CNC/Laser cutting technology.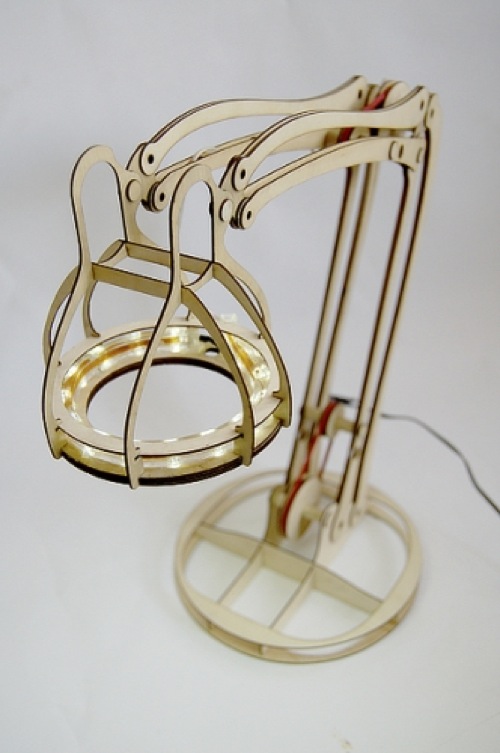 Currently part of the One Off undergraduate show at Kingston University in London is Pedro Mealha's Rhizome Task Lamp.
The project emerged from his interest in wooden dinosaur kits and the way in which the various components are pieced together to gain a three-dimensional shape from a flat wooden panel.
made from two A3 aeroply boards, rhizome uses an LED ring as a source of light. The lamp was initially intended to be for self-assembly for DIY enthusiasts, however, the project has now evolved into a ready assembled product made from 3mm bamboo ply and is fully extendible and can rotate.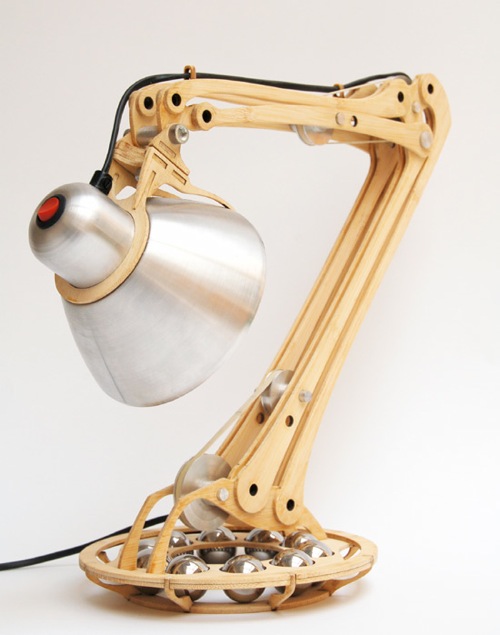 To see more of his work check out his portfolio on Coroflot.
via Bre's Tweet via Designboom