240 Items in the Showroom and Still Expanding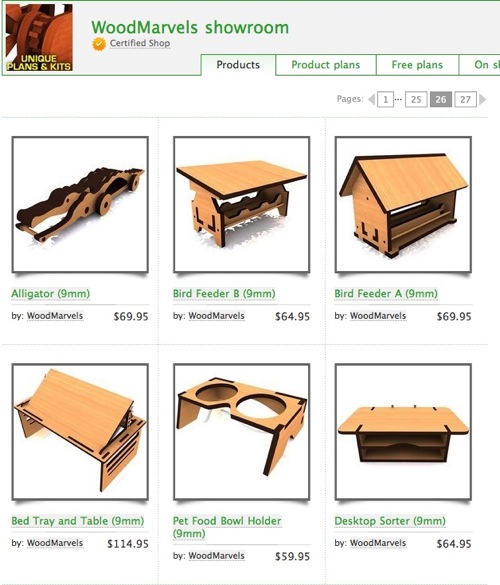 You know when you have 27 pages and 240 unique products in your Ponoko Showroom you can comfortably call yourself the most prolific person on Ponoko. Wood Marvels designer, Jon Cantin, has posted a huge variety of toys, puzzles, organizers and even a pen tidy, he is like an online Ikea in his own right.
Along with the products, each design comes with a 3D assembly animation to show you how everything goes together and to give perspective beyond a simple picture.
Jon has deservedly been one of Ponoko's Featured Designer and his entire business model frees him up to design, while Ponoko handles the materials, manufacture and shipping..
For more info check out the Wood Marvels site and Blog or BUY HIS BOOK on Amazon
Does this man sleep?