Following are a series of images from Design:Made:Trade, part of State of Designwhich also incorporates Design Capital, State of Design.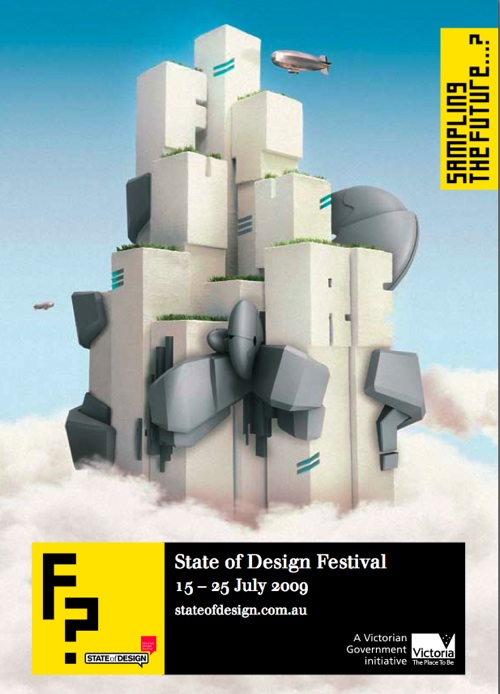 State of Design Festival, an initiative of the Victorian State Government, which hosts over 100 interactive events, exhibitions, workshops and talks from 15—25 July 2009. The Festival holds four major programs in metropolitan Melbourne and regional Victoria, focused around the 2009 theme "Sampling the Future": Design Capital business program, Design For Everyone public and cultural program, Design:Made:Trade industry program, and the biennial Premier's Design Awards (next held in 2010).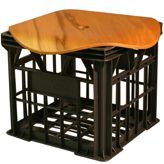 SCW (Stool, Crate, Wood) is a collaborative project between Simon Ancher Design and Bruce Nye from the Australian School of Fine Furniture UTAS.
SCW is a hand-made plywood seating shell that melts over the top of a milk crate. Adding comfort and style to a universal seating solution, dressed up or dressed down, SCW is a simple design that effectively combines a new, environmentally sustainable plywood shell with a ubiquitous item: the milk crate.


The Bull Chair is constructed from 40 precision machined components that lock together to form a comfortable dining chair. The design is available in natural timber finishes, as well as a number of premium laminates.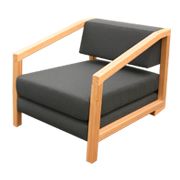 Nicholls Design is the creative partnership between Brad Nicholls and Sarah Woodhouse.
Works include lightshades, upholstery and recycled/reclaimed timber furniture, using traditional crafts in modern design. The product range can be viewed at their showroom and welcome custom orders.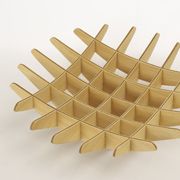 The Dilly Bowl by Irminsul was inspired by the indigenous people's Dilly Bag, which was an openweave bag used to carry and store bush fruits. It is ideally designed for hand-sized fruits, such as apples and oranges, as the open form allows good aeration and even ripening.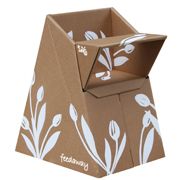 Betul Madakbas was inspired by her god daughter to invent Belkiz Feedaway.
It is a strong, safe, portable and lightweight version of the traditional feeding chair that can be pulled out when required and repacked, making it ideal for travelling and visiting.
Made from recycled cardboard with a non toxic food grade coating it can be cleaned after use. A two point safety harness is provided.
More to come…
via Lucy at the Design Files