Warm Textured Lamp in Australian Oak and Felt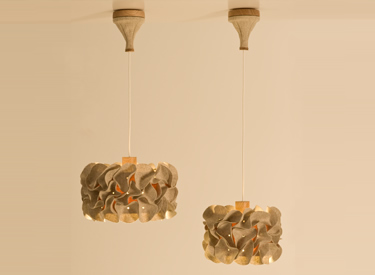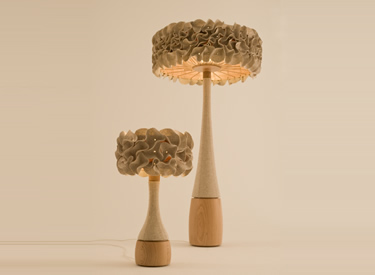 Delicately balanced form and beautifully constructed, the Porcini lighting range by memaké grew from a subtle exploration into the elegantly simple form of the mushroom. A series of organic shapes and forms were reinterpreted to form these beautifully crafted and sustainable pieces.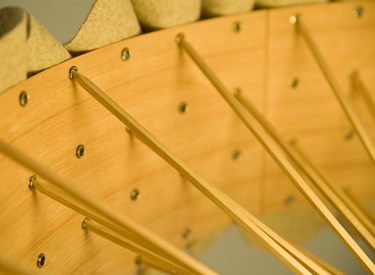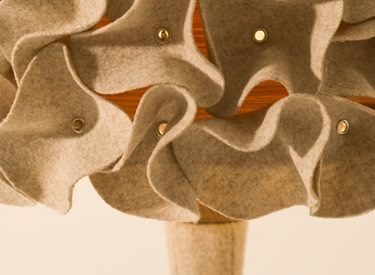 The range consists of two designs, the Porcini Stem, comprised of a standard lamp and table lamp, and the Porcini Canopy, comprised of various sized pendant lamps. The lamp shades across the entire Porcini range are interchangeable, to achieve multiple size combinations. Using naturally sustainable materials; Tasmanian Oak, a non-endangered timber species sourced from Australian sustainable forests finished with natural Australian beeswax, and 100% pure new wool upholstery, which is both biodegradable and renewable.
Jaquie Hagan and Madeleine Potter are memaké, Adelaide based design firm whose work covers interior design, graphic design, healthcare and the environmental sector.
Our approach to Interior Design involves an inventive and creative treatment of space that considers the personality (brand), culture and pattern of an organisation. Through a collaborative process, we seek to craft a space that is unique, where the physical environment becomes an interface through which these values are communicated.
UPDATE: Since posting I was informed The Porcini lights are currently finalists in Launch Pad 09.
Launch Pad is the most extensive Australian initiative aimed at directly developing the careers of Australian product designers. Held in conjunction with Saturday in Design, Launch Pad has evolved since its inception in 2004, using ongoing feedback from both finalists and the design community to develop into the project it has become today.
thanks contemporist