Champion Hoodie Remix is an online design portal/competition that lets you create your own custom color and pattern hoodies in the hopes that it will garner enough votes, for the top 50 to go into production.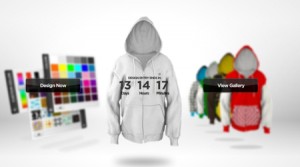 There are quite a few pattern variations as well as a slider to generate a huge range of colours.
Unfortunately the competition is only open to residents of the USA, but if you are outside of the U.S. you can still generate some designs or vote. As I am based in Australia it is a shame that my design will never see the light of day..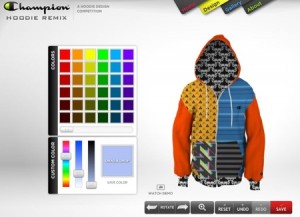 I am sure it would have been a winner..
Hoodie Remix is the first online branding effort set forth by Champion since engaging New York-based digital shop, Night Agency, as its digital agency of record in November 2008. This serves as a kickoff to a series of upcoming initiatives that will work to help engage the influential online consumer.
So keep an eye on the Champion site for more consumer engagement..
via Sub-Studio