If you have a skull fetish or your still following the glamorous hollywood trend of tattoo skulls… Check these laser cut pieces out.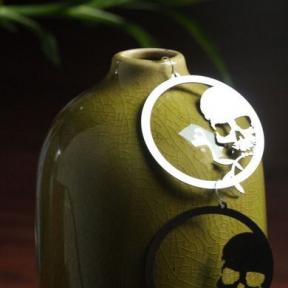 The Skull & Bamboo Hoops design was inspired by Infaredstudio aka Lauren Nicole's love for riding, both skateboarding & snowboarding. Previously only the boys always had multiple options to rock the skull & cross bones but not the girls. Lauren settles the score with a unique twist on the skull & cross bone graphic, life (bamboo) & death (the skull) united as one.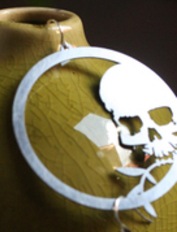 Lauren is a graduate of the Minneapolis collage of Art & Design. She is a self taught jewelry artist and has worked professionally as a graphic & multimedia designer for the past 10 years. She launched her collection of laser cut accessories in 2008. They are inspired by her love for historical art, graphic design, subculture, and music.
Keep an eye on her Ponoko Showroom as they will be on sale soon…