Researchers at the Tissue Engineering Department at the University of Tokyo Hospital and venture capitalist, Next 21, use specialized 3D inkjet printers to print custom artificial bones for implantation.
Here's the process used to make an artificial bone.
First, the patient's actual bone structure is scanned with X-ray and CT scanners. The resulting data is combined to make a three-dimensional computer model of the bone; a set of cross-sections is sent to the special 3D inkjet printer. The 3D inkjet printer prints onto thin layers of powdered alpha-tricalcium phosphate (alpha-TCP); the printer "ink" is a water-based polymer that hardens the alpha-TCP. Successive laydowns of powder and polymer "prints out" the bone cross-sections to an accuracy of one millimeter.
and here is a 2008 version of Papua New Guinea head hunters shrunken skull.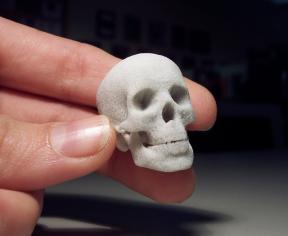 Too highbrow, make your own……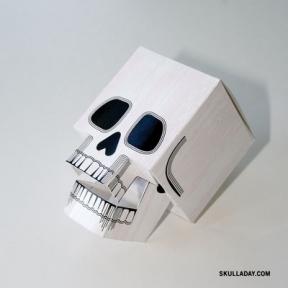 Via TREND HUNTER