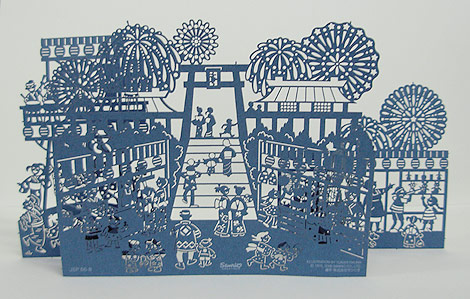 It's a little late, but happy 4th of July to those in the States. So enjoy these fireworks featured on Japanese greeting cards!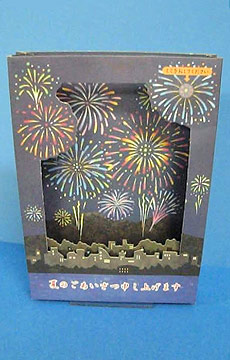 As Roy mentioned here, I too am a big fan of papercraft. And according to the article at Ping Mag, it was Japanese tradition to give summer greeting cards.
Letterpress and Gocco (stay tuned) have really been the rage in the field of stationery. But laser cutting adds such an intricate depth and window to the paper behind it.
These cards from Sanrio really use the lace-like qualities of cut paper to create a unique scene on top that interacts the printed scene beneath.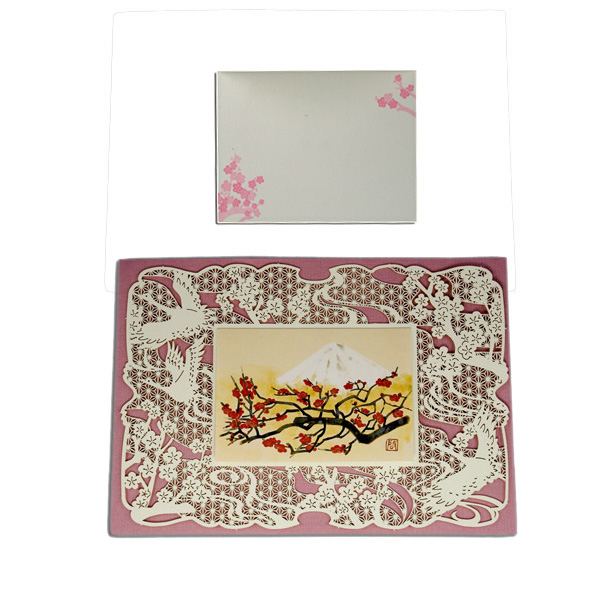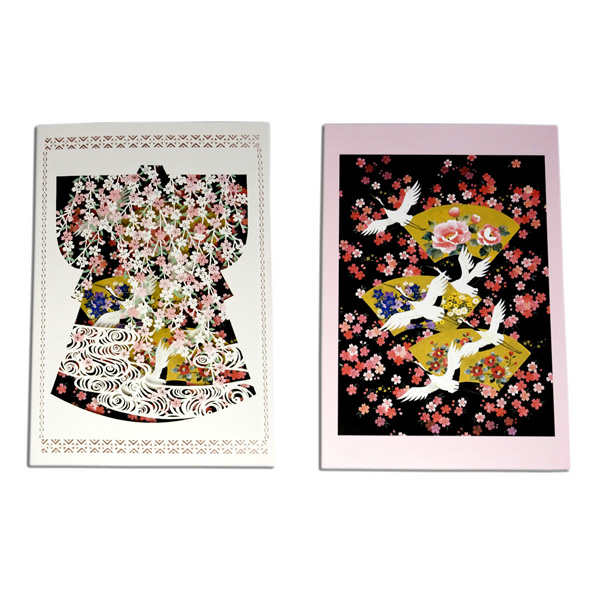 Another aspect to laser cut paper, is the sense of texture you get. The Hummingbird Card Company, founded just last year by friends Sally-Ann and Suzi, translates their talent in fashion detailing to these beautiful wedding invitations. Their intricate designs mimic both the the careful detail of embroidery and the delicate femininity of lingerie.



The laser cut cards at Blend Creations takes a more graphic approach, matching ornate designs or typography to brightly colored backgrounds.