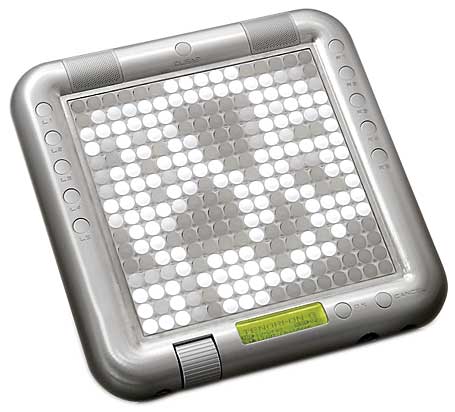 Interactive media artist Toshio Iwai (known for his Elektroplankton for Nintendo DS) is the creator of the interactive, digital music instrument Tenori-On.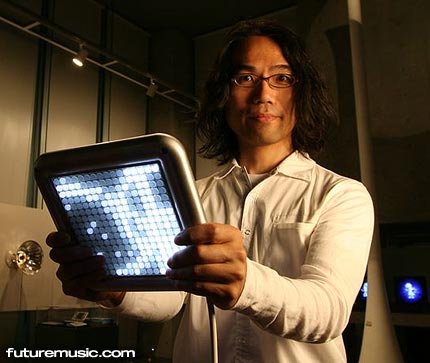 "The Tenori-on is both a serious instrument for advanced users and a gateway for people who want to compose electronic music, but have little or no previous experience."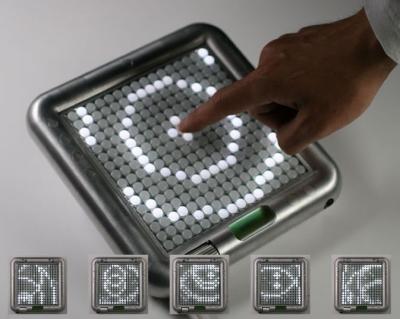 The machine is a touch activated grid of 256 LED switches which correspond with 256 unique sounds which can be combined in a seemingly unlimited number of ways to create a visual and sonic work. There is a screen on front and back, so that the audience is witness to a pixel-like light show of your realtime musical performance. There are two speakers at the top of the frame, as well as controls for the type of sound and beats per minute.
(check it out in action)
Tenori-On can connect to your PC, other Tenori-Ons, and has an SD Memory Card slot. The whole thing weighs just under a pound and a half (650 grams), and can run on six AA batteries or the accompanying AC adaptor.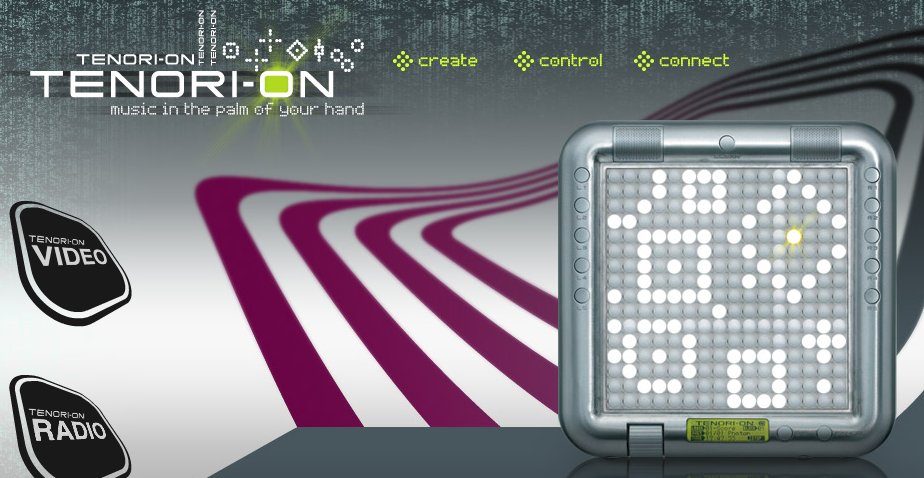 Over at the website are detailed specs, a demo video, a flash radio station where you can submit your Tenori-On songs, images on the machine on tour, and a community forum.
Previously only available in the UK, Tenor-On is now available in the US exclusively through the website for $1200. Orders are on a first-come first-serve basis. Register here!