Almost everyone would agree that designers and manufacturers need to reduce their impact on the environment. One way to make a product more environmentally sustainable is to reduce the amount of material wasted during its manufacture. I've been thinking for a while about the idea of tessellation to reduce the amount of waste produced in a laser cut design. Wouldn't it be great? All the material could be used without waste and having shared edges means less cutting is required; therefore we get a cheaper and more environmentally friendly product.

Raw studio has obviously thought about this too. Their Circa and Double hanging chairs are great examples of designs that don't waste any material. They also fold flat making transport and storage more efficient.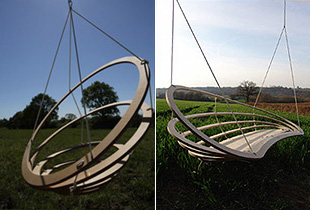 The CMYK lamps seen at trendhunter.com are laser cut from acrylic and also take advantage of this concept. Much like the Circa chair the rings all fit into each other so that there is no material left behind!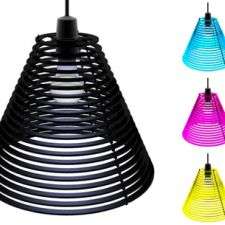 I'm sure more can be done in this area and I think that we'll be seeing some really clever, innovative designs that minimize waste in Ponoko showrooms soon.