MAKE Blog: Download and laser cut your own christmas decorations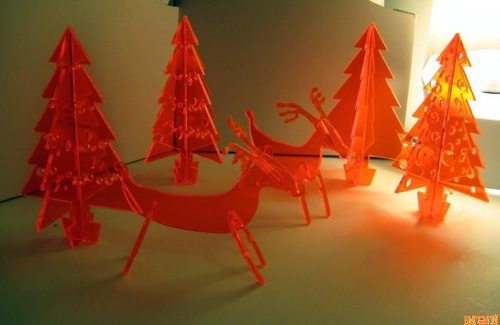 Funnily enough, when I first saw this picture above (without reading the post) I immediately thought of my first Christmas in Tokyo several years ago. Tiny apartment. Real christmas trees and even artificial pint-size ones were at least a couple hundred bucks, which was definitely out of the question. So my wife and I went to our favorite store Mujirushi and got a much more affordable two-foot high frosted Christmas tree "sculpture" instead. This was flat-packed pliable plastic cut-outs which were easy to put together: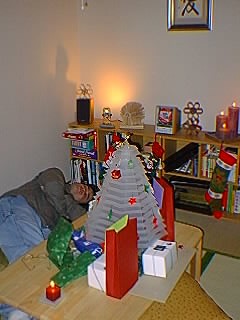 Yup. That's me passed out on the side.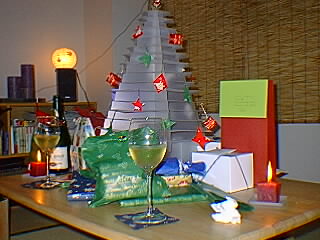 Well, Muji is still making these sorts of decorations – and you can too on your own. Ben Arent, a designer I wrote about earlier for his free downloadable designs, has generously put links up for Muji-inspired christmas trees and reindeer. Thanks to Make for that great and genuine suggestion of using TechShop or us for the laser-cutting. Why not try Ponoko for the holidays?